Getting a Meal on in Minutes with FLAVOR MATCHES!
We can read a lot about quickie meals this time of year. Lots of cooking and baking to do, and not a lot of time for it. That said, you might like this idea-it's not the run-of-the-mill "speedy recipe" approach we see everywhere.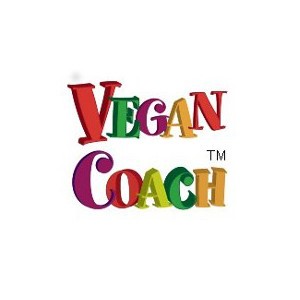 It's a simple strategy that Patty Knutsen, the Vegan Coach devised, and boy does it work. Her approach is built around having cooked beans and grains on hand at
all
times (stored in airtight containers in your fridge) and knowing what their best flavor matches are.
Then when it's time to get dinner on, just pull out your cooked whole grains, or beans (or both) and do 3 things:
1. combine them with some fresh veggies
2. add some herbs and spices
3. add any other ingredients you need to use up
On her website, Vegan Coach, Patty shares her lists of flavor matches (they're extensive). But for now, here are her bean flavor matches (see her site, www.vegancoach.com for Patty's grain and veggie flavor matches):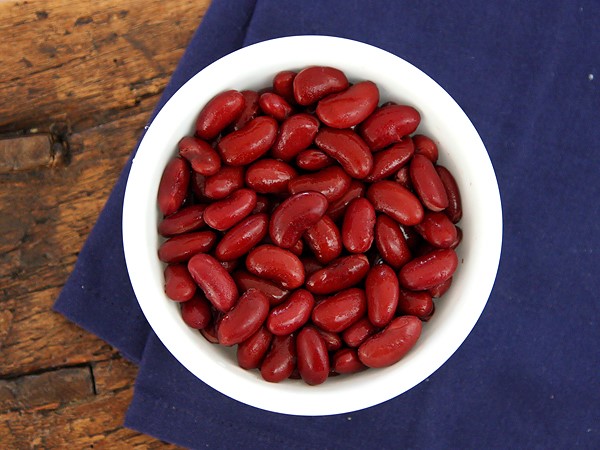 RED (KIDNEY) BEANS
Chili Powder
Cilantro
Cumin
Curry
Onion
Oregano
Garlic
Lemon
Lime
Mayonnaise, non-egg and non-dairy (I like Vegenaise)
Mustard
Pasta
Pimentos
Rice
Savory
Sweet Potato
Tomatoes
Vegetables, all
Vinegar
Yogurt
PINTO BEANS
Cheese
Chiles
Cilantro
Coconut
Garlic
Nuts
Olives, especially black
Onions
Oregano
Rice
Salsa
Savory
Tomatoes
Vegetables, all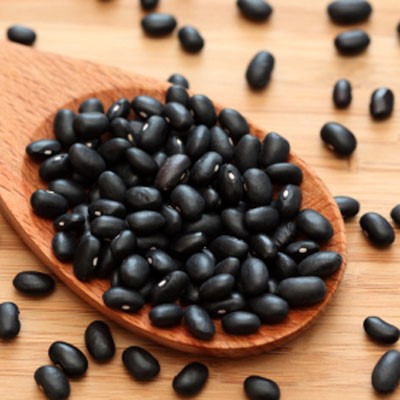 BLACK BEANS
Avocados
Cheese
Chiles, especially serrano
Chives
Cilantro
Coriander
Cumin
Garlic
Mint
Onions
Oranges
Peppers
Rice
Savory
Sour cream, non-dairy
Tomatoes
Vegetables, all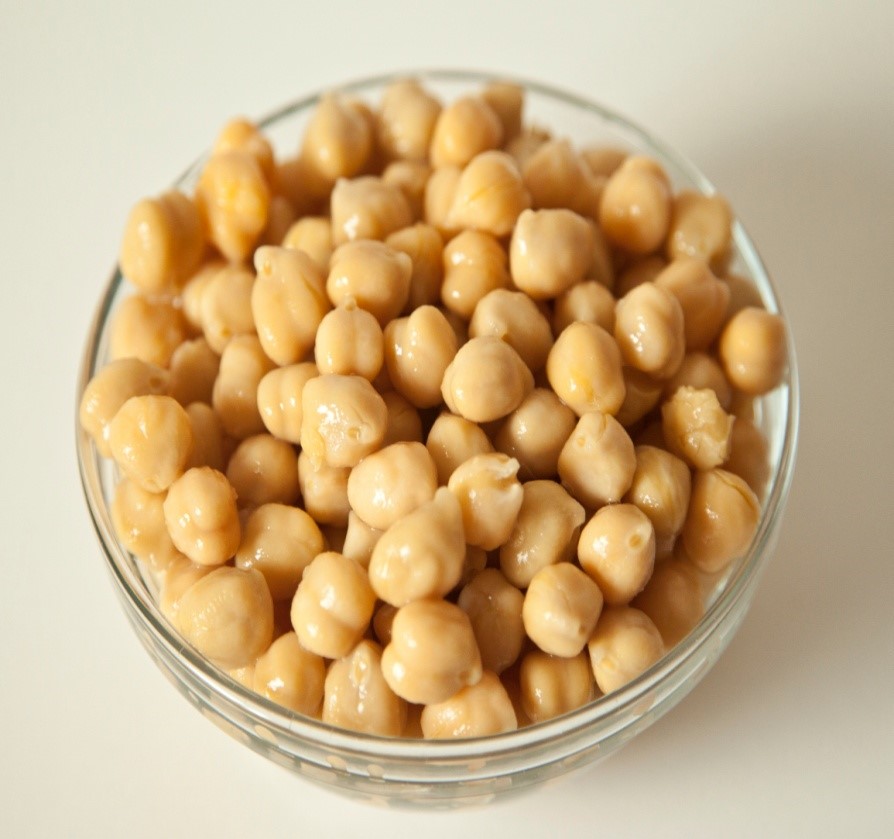 GARBANZO BEANS
Bulgur
Caraway
Carrot
Cinnamon
Cumin
Extra-virgin olive oil
Garlic
Ginger
Green Onions
Lemon Juice
Onion
Mustard
Savory
Seeds, especially sesame
Tahini
Tomatoes
Vegetables, all
Vinegar
Yogurt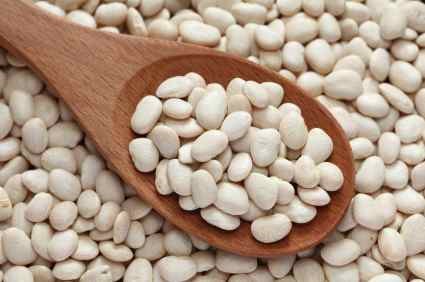 WHITE BEANS (Great Northern, Navy, etc.)
Barbecue Sauce
Basil
Carrots
Celery
Chiles, especially Chipotle
Crushed Red Pepper
Dijon Mustard
Leeks
Lemon Juice
Onion
Oregano
Paprika
Savory
Tamari, organic
Thyme
Tomatoes
Vegetable Broth
Vegetables, all
Worcestershire Sauce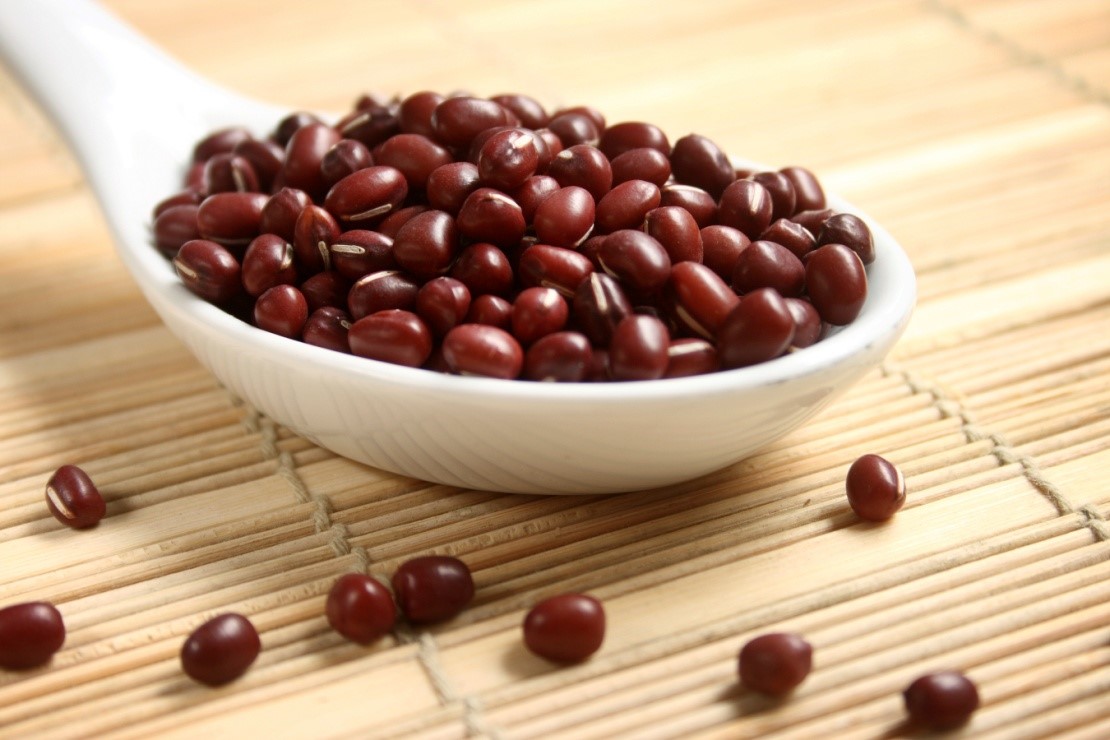 ADZUKI/ADUKI BEANS
Allspice
Balsamic vinegar
Basil
Bay Leaf
Cilantro
Dijon
Garlic
Green Bell Pepper
Marjoram
Mayonnaise
Nuts, especially hazelnuts, almonds and walnuts
Onion
Orange
Oregano
Pineapple
Red Pepper Flakes
Rice, especially brown
Rosemary
Savory
Tamari
Thyme
Vegetables, especially squash, potato, and sweet potato
Whole Grains
Worcestershire Sauce

You can also match flavors according to which vegetable you're using. Most beans and grains will simply fall into the background and act as a supporting neutral flavor so your veggie can hog the limelight. For example, Patty decided to pair broccoli with her beans and grains, and she had lots of flavor matches for broccoli to work with: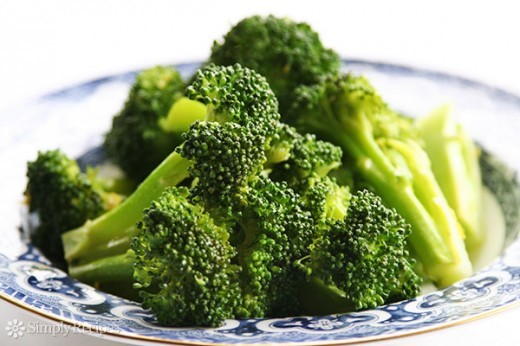 Broccoli Flavor Matches:
Agave nectar
Apple Cider Vinegar
Basil
Breadcrumbs
Butter
Cashews
Cheese
Cream
Cumin
Extra-Virgin Olive Oil
Garlic
Ginger
Lemon
Maple syrup
Nutritional Yeast
Nuts, especially almonds and walnuts
Onions
Orange
Peppers, especially hot
Pimiento
Potatoes
Sesame Seeds
Tamari, organic
Vinaigrette
Watercress
You get the idea. So now you might try her recipe-the result of exactly what we talked about above. If you're not on the vegan or vegetarian path, don't hesitate to add diced ham or chicken or even cooked ground beef. Heck, sprinkle grated cheese on top. It all works. Patty didn't have a name for it, so I'm calling it: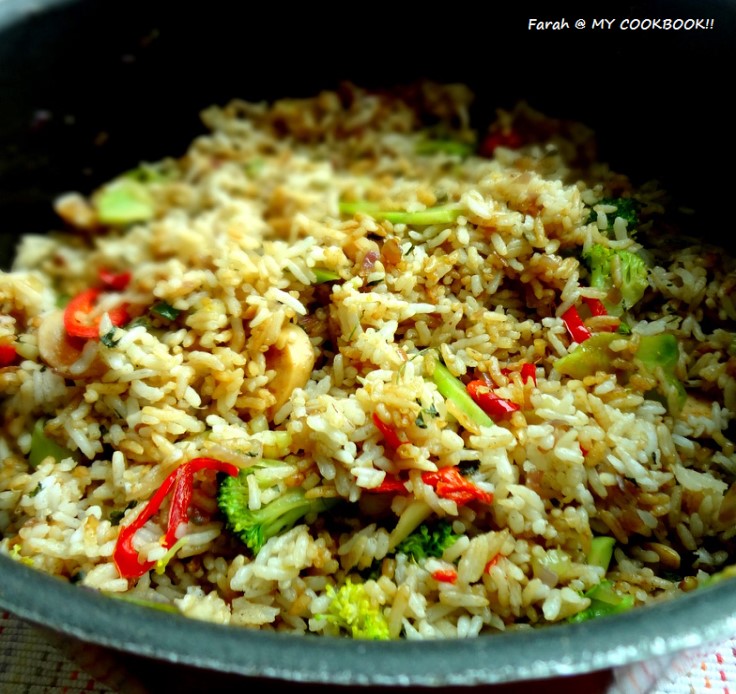 SPEEDY BROCCOLI and RICE

1/4 cup vegetable broth
1 cup pre-cooked brown rice
2 cups broccoli, coarsely chopped
1 stalk bok choy, chopped
2 green onions, chopped
1 tablespoon breadcrumbs
1 tablespoon nutritional yeast
1-2 teaspoons Tamari soy sauce
2 teaspoons butter
1 teaspoon lemon juice
1/2 teaspoon maple syrup
1/4 cup coarsely chopped tomato
Sea salt and pepper, to taste
Heat a large frying pan with enough veggie broth to cover the bottom or use a little swipe of olive oil. Add pre-cooked rice, broccoli, bok choy, and green onions. Cover the pan and heat ingredients until the broccoli is steamed tender, 7-10 minutes. (Stirring in a little additional water to prevent sticking may be needed.) Add remaining ingredients and cook, stirring occasionally, until heated throughout.
Add Recipe to Cook'n
Sources:
www.vegancoach.com
www.bohemianmojo.com
www.amumsjournal.blogspot.com
www.persianmama.com
www.health.com
www.moviespix.com
www.recipeshubs.com
www.acupunctureaustralia.com.au
www.beauty-cleanse.com

Alice Osborne
Weekly Newsletter Contributor since 2006
Email the author! alice@dvo.com