Considering the Nutrition and Versatility, This Seed Should Be a Pantry Staple!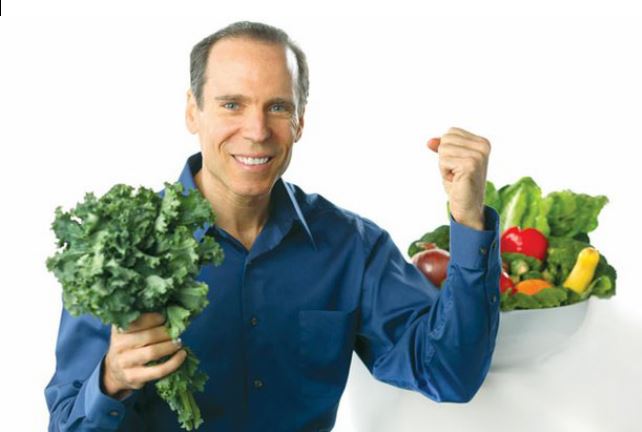 PBS fundraisers—every once in awhile they show something so interesting we can't change the channel. And that was the case the other night. Dr. Joel Fuhrman was sharing what he knows about preventing and recovering from disease through healthy eating.
Tuning in late, I only caught a little, but what I did catch grabbed me: According to Dr. Furman's research, G.O.M.B.S. is the way to eat to protect the body from the on-set of disease (at any age). G = greens, O = onions, M = mushrooms, B = beans and berries, and S = seeds.

Great news. Most of us use these foods every day. But let's focus on the seeds. Chia, flax, and sesame are considered nature's powerhouse seeds. Chia and flax have gotten lots of attention, but the lowly sesame seed? What makes it so special? I always thought it's only call in life was to adorn the hamburger bun.
Come to find out, there's a lot more to the sesame seed. Sesame seed was used by ancient people as a medicine as early as 1,500 B.C. And for good reason; this seed possesses super health benefits:
It is loaded with essential minerals such as manganese, copper, iron, phosphorus, and calcium.
It is high in mono-saturated fatty acids.
It promotes bone health (it's loaded with calcium) and prevents osteoporosis.
It prevents tooth decay, halitosis, bleeding gums, and dry throat.
It fights free radicals.
It is a strong anti-oxidant—highly anti-cancer.
It is also used as an anti-depressant.
It is anti-inflammatory.
It lowers blood pressure.
It promotes good stomach health.
It's oil reduces hypertension, eases stress, reduces anxiety.
It protects against antibiotic-induced kidney damage.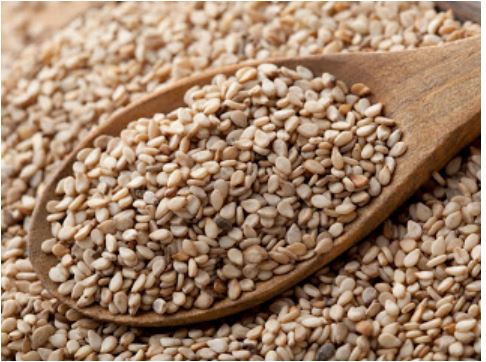 This is a very good case for indulging in more tahini, wouldn't you say? And I've been tossing 1/4 cup in my green smoothies every morning for the calcium factor, but didn't have any idea sesame seeds were such little nutrition power houses. So the plan is to use lots more.
With this plan in mind, I turned to my Cook'n 11 to find all the recipes I could that call for sesame seeds. (BTW, a little aside here: this recipe organizer is the best time saver. I don't spend hours randomly searching all sorts of websites on the Internet anymore, I just type in what I'm looking for in the Cook'n search box, hit GO, and in no time flat tons of appropriate sites, with the recipes I'm looking for, come up.) Here's just a few suggestions:
Sesame Brittle
Crunchy Sesame Seed Candy
Sesame Seed Salmon
Simple Sesame Noodles
Maple Roast Parsnips with Sesame Seeds
Asparagus with Sesame Seeds
Sesame Seed Cookies
Spicy Cauliflower with Sesame Seeds
Grilled Shrimp with Ginger and Sesame Seeds
Black Sesame and Mustard Popcorn
French Green Beans with Sesame Seeds
Sesame Kale Crisps
Sesame Seed Drops
Roasted Carrots with Sesame Ponzu Vinaigrette
Snow Peas with Toasted Sesame Seeds
Toasted Sesame Hummus
Tahini
Fillet of Pork with Honey and Sesame Seeds
Cabbage with Sesame Seeds
Sesame Seed Cake Squares
Seriously, these are just a few suggestions. Hundreds of great recipes popped up. I'll be pulling my favorites to create my own Cook'n chapter, Cook'n With Sesame Seeds.
Anyway, who knew this non-descript tiny seed could do so much good or had so many uses? With all the nutrition and versatility—it's time sesame seed became a pantry staple!
Sources:
www.kpbs.org
www.vegan-nutritionista.com
www.healthandsuperfoods.com

Alice Osborne
Weekly Newsletter Contributor since 2006
Email the author! alice@dvo.com