Have You Tried This Yet?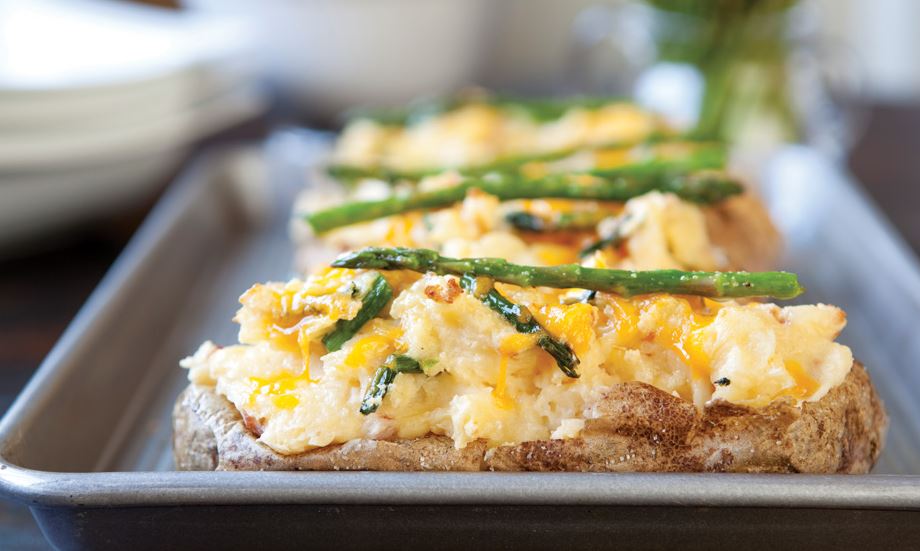 I'm sure you've all experienced this. You have something sitting around…forever. Weeks, months, decades, etc. It stares at you, it's right underneath your gaze, and yet you never bat an eye in its direction. It could be a movie, an item of clothing, a book, or a sheet of music. However, one day, you decide that "today is the day". You take that book off the shelf and begin reading, and you are amazed.
You sit back and wonder, "Why have I not tried this before? I have been missing out on precious opportunity, precious things! I should have picked this up ages ago." Well, I have a response. At least you finally tried it. We all have regrets, it's what you decide to do now that determines things.
Anyway, I wasn't necessarily trying to get really deep here, but I wanted to tell you of how that happened to me, and make you aware of a feature I had yet to try!
Once upon a time (as in just a few weeks ago), I was fiddling around with my Cook'n, and as I opened it, looked at the side bar where all the recipe names pop up. One in particular caught my eye. Asparagus Stuffed Potatoes. Hmmm. I had a LOAD of asparagus in my fridge and I needed a way to use it. I haven't used asparagus a whole lot, but I wanted to do something with it besides just steam it.
So, I took my little cursor and hovered over the name. A click and the recipe was now before me. It called for a combination of things I thought "just couldn't be bad". So I added the ingredients to my shopping list and bought them.
As soon as I could, I tried that recipe. I made it and followed the directions, never before making twice-baked potatoes before. I thought it would either be a huge success or a disaster: was I doing it right? Well, let me tell you, those potatoes came out like a dream. I loved them. (and so did my husband, even with the asparagus and without the bacon!) I have a new keeper.
This recipe came from the Ultimate Cook'n Cookbook, the cookbook that came built-in to Cook'n version 11. Have any of you tried it yet? I regret to say I had not until this one. Isn't that horrible? I work for the place! Sometimes, though, those things just stare at you, and you say "maybe someday". The important part is that now I have, and I was decidedly impressed.
If you haven't used it yet, maybe do an ingredient search with something you have a LOAD of in YOUR fridge. You may find a recipe like a dream, too. You may even find a keeper that you pass on. It's never too late to try.
I have included the recipe here in the article, but if you have Cook'n with the Ultimate Cook'n Cookbook, it should be already there, waiting for you!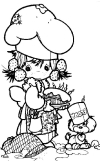 Sydney Hill
Weekly Newsletter Contributor since 2012
Email the author! sydney@dvo.com
---
Recipe
Asparagus Stuffed Potatoes
Servings
4
By Tom Henderson

What happens when you combine two flavor favorites, asparagus and bacon, in this delicious twist on a twice-baked potato? Nothing short of tastebud heaven.
---
4 medium baking potatoes
olive oil
kosher salt
1 tablespoon milk
1/2 cup sour cream
1 teaspoon onion salt
1/8 teaspoon pepper
1 pound fresh asparagus spears cut into 1 inch pieces and cooked
4 tablespoons cooked crumbled bacon
1 cup shredded sharp cheddar cheese
---
Preheat oven to 400 degrees F. Scrub potatoes well. Dry well, coat with olive oil, and sprinkle with kosher salt. Place directly on the top oven rack (note: place a baking sheet on the bottom rack to catch any drips) and bake for 45-60 minutes or until soft. Cut a thin slice off the long side of each potato. Carefully scoop out pulp while leaving shell intact. In a mixing bowl, mash pulp with milk, sour cream, onion salt, and pepper until smooth. Fold in asparagus pieces and crumbled bacon. Stuff shells; place in a shallow baking dish. Sprinkle with cheese. Return to the oven for 20 to 25 more minutes or until potatoes are heated through.

TIP: Parboiling potatoes makes their baking time shorter and their texture fluffier. Bring a pot of water (size and amount depends on the number of potatoes you need) to a boil. Add scrubbed potatoes and when the water returns to a rolling boil, time the potatoes for 10 minutes. Drain water, place potatoes in a preheated oven, and bake for the prescribed time, minus 10 minutes.

Add Recipe to Cook'n
---