A BETTER Way to Indulge in Sweets
I've talked about it before, and I'll keep talking about it. STEVIA is the way to go when you want to kick the sugar habit. And kicking the sugar habit is one of the very best ways to prevent disease, lose weight, and increase your energy—pretty good goals for 2014.
The powdered extract of the South American stevia plant is a zero-calorie sugar substitute that's 100% natural. While it's 200 to 300 times sweeter than sugar, stevia doesn't cause a spike in blood glucose levels—sparing you the crash that follows a spoonful of the white stuff.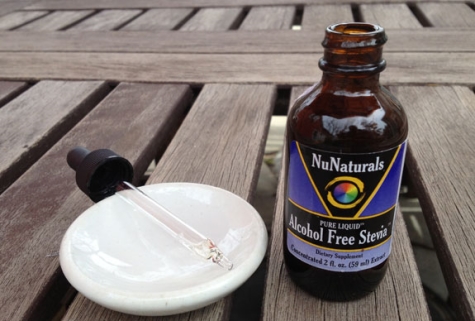 There are brands that have an aftertaste, so experiment until you find one you like. I've tested at least half a dozen stevia products and found NuNaturals stevia to have the best flavor and to be reasonably cost-effective. Also, the amount of sweetness in different commercial brands of stevia varies greatly. Experiment with the smallest recommended amount of stevia for your particular brand and increase, as needed.
Stevia is available as a powdered or liquid extract, but be aware that the only form of stevia approved by the U.S. Food and Drug Administration is Rebaudioside A, or Reb A. You might want to talk to your doctor before using any other type of stevia as a sweetener.
Here's how to replace sugar with stevia in a typical recipe:
Measure out approximately 1 teaspoon of powdered or liquid stevia extract as a substitute for every cup of sugar called for in a recipe.
Use 1/4 teaspoon of powdered stevia extract for every tablespoon of sugar or other sweetener required in recipes. Substitute six to nine drops of liquid stevia extract for the same amount.
Add one-sixteenth of a teaspoon—roughly equivalent to a pinch—as a substitution for recipes that call for 1 teaspoon of caloric sweeteners like sugar or honey. Use two to four drops as a substitute if you have liquid stevia extract.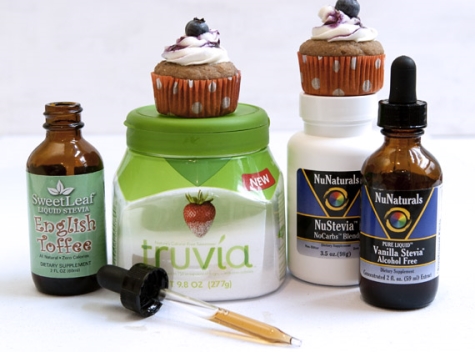 I spend a lot of time studying foodie websites, and another of my favorite foodie websites, www.familyfreshcooking.com, has a ton of information and great recipes for baking with stevia. The cook and author, Marla Meredith, says, "Stevia is my go-to sweetener. 99% of the sweets I create on Family Fresh Cooking are sugar-free. In order to stay fit, sharp, and prevent irritability, I switched to stevia a few years ago. It has changed my world. Do my baked goodies taste great? You bet! People that taste them cannot tell they have no refined sugar. With more and more people facing weight challenges, diabetes, and other diet related concerns this low glycemic option can help us keep our favorite treats without having to loosen our belts."
I've tried some of her recipes and think she has the art of stevia baking nailed. Here is Marla's recipe for Banana Bread Muffins that I've revised a smidge. Try this as a doable way to ease into baking with stevia.
Banana Bread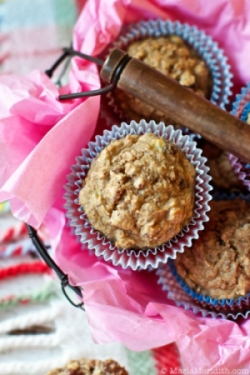 Author: Elise Bauer
Prep time:
Cook time:
Yield:
Makes one loaf
Serving size:

10


Calories per serving:

190




Ingredients:
3

ripe

bananas

, smashed
1/3 cup

melted

butter
1 cup

sugar

(can easily reduce to 3/4 cup)
1

egg

, beaten
1 teaspoon

vanilla
1 teaspoon
baking soda
pinch of

salt
1 1/2 cups

of all-purpose

flour
Directions:
No need for a mixer for this recipe. Preheat the oven to 350°F (175°C). With a wooden spoon, mix butter into the mashed bananas in a large mixing bowl. Mix in the sugar, egg, and vanilla. Sprinkle the baking soda and salt over the mixture and mix in. Add the flour last, mix. Pour mixture into a buttered 4x8 inch loaf pan. Bake for 1 hour. Cool on a rack. Remove from pan and slice to serve.

Recipe formatted with the Cook'n Recipe Software from DVO Enterprises.
Sources:
www.elanaspantry.com
www.familyfreshcooking.com
http://www.simplyrecipes.com/recipes/banana_bread/
---


Alice Osborne
Weekly Newsletter Contributer since 2006