Day Old Bakery Goods Never Tasted so Good!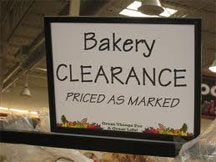 I'm sayin' it again - WOW are groceries getting expensive! So you know what I do? I skulk around the bargain baskets at our neighborhood grocery store. First thing in the morning they're loaded with day-old baked goods and there's some real savings to be had here.
To do this, though, you need a few tricks up your sleeve to refresh the stuff so you like the taste, otherwise, what's the point?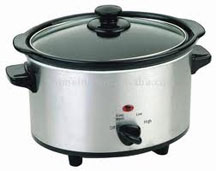 One of my best moves is to use my slow cooker for this. I preheat to Low and set the product inside. I put the lid on and let the product sit for about 15 or 20 minutes. Your time will vary, depending on the type and age of your cooker. But the idea is that low and slow heat creates some humidity that brings the baked goods back to life.
It's also possible to refresh things in the microwave. This just takes a few seconds, though, so watch it carefully.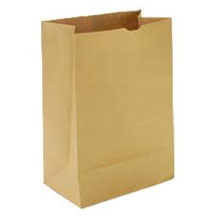 There's also the paper grocery bag trick. Put bread/bakery goods in a large paper grocery bag and close it tightly. Mist or spritz the bag well with water - all around. Place the bag in a warm oven (around 225 degrees) for about 10 min. The moist paper creates humidity inside the bag, and because it is moist, it won't burn.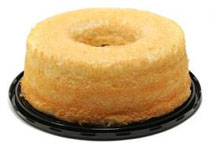 And have you ever lucked out and found a day-old angel food cake in the bargain basket? Talk about hitting pay dirt! I like to cover it with my lemon butter cream frosting and sprinkle lemon zest all over it (and I thank Jeanne Wolfley for this great idea). OR, it can be covered with a peppermint butter cream frosting - then I sprinkle crushed candy cane all over it. OR, it can be covered with chocolate frosting and sprinkled with chopped up candy bar (any bar will do). You get the idea. The point is, this is an inexpensive, fast, and super easy dessert that looks so elegant. Folks think I've spent all day slaving over it (who am I to argue with them?).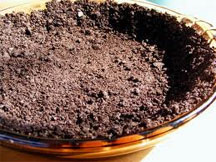 Or do you ever spy day old cookies in the bargain basket? There's a world of possibilities with these. They can always be crumbled and the crumbs frozen for use later on as ice cream toppings, but I like to mix the crumbs with some butter and sugar and turn them into my version of a graham cracker crust. This is wonderful. Or I make ice cream sandwiches with them. Or I cut them into big chunks and fold them into my homemade puddings. And it doesn't matter what the cookie is. They all work. Oh the possibilities are endless.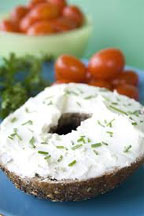 And this brings me to my final point: It's all in the presentation, really. Unless baked goods are hard as a rock, they can be refreshed and given new life with a little imagination. Some of your favorite icing on day old sugar cookies or cake, herbed butter on day old rolls, flavored cream cheese on day old bagels - all set on a pretty plate, and who's the wiser? Believe me - day old this-and-that never tasted so good!