4 Desserts Even Dudes can Do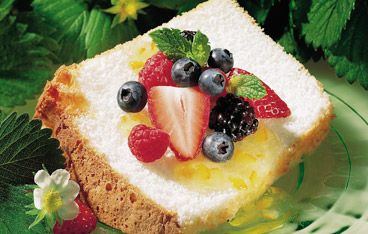 She is your leading lady; whether the lady is your wife, significant other, auntie, your momma or some other lucky girl; she deserves something sweet for Mother's Day. Here are some tasty ideas that can be thrown together without too much time, and aren't super complicated but will make that lovely lady feel special!
---
---
---
---
---
I hope your Mother's day celebrations are full of love and memories, and remember, sometimes we also get to choose our family. Whether they come through bloodlines, marriage, or just are super close friends that we consider family, it's all about love, support and concern.
If your special someone is really into cooking and baking, gift her with a copy of Cook'n software for mothers day!
Disclaimer: I realize some men are awesome cooks and bakers, my dad is one of those super talented guys, the title of this article is in all in good fun!
Sources:

Image- http://lifemadedelicious.ca/~/media/Images/Recipe/A/Angel_Food_Cake_With_Fruit_Salsa_Topping.ash
http://busycooks.about.com/od/dessertrecipe1/r/peachcreambrule.htm
---

Sharon Ng
Monthly Newsletter Contributer since 2012



---
---
An unbeatable value with exclusive benefits for members only.
Get a newsletter like this each week when you join the Cook'n Club.