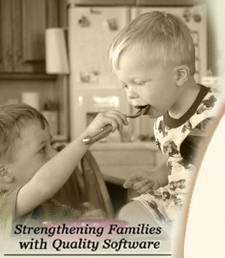 ---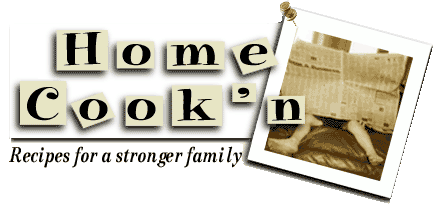 Notes from Folks
I really loved Russ' photo!!! Just wanted to say thanks to all of you for a fun, great, helpful newsletter.
I just spent a couple of hours reading all of your articles, and printing, or E-mailing a lot of them to family and friends. My kitchen has been driving me nuts for years....so I am going to go organize right now ---- or maybe after I cook up some of your great new recipes..... :)
Keep up the GOOD work - I appreciate your mission statement also. (We enjoy our TV Guardian.)

--Peggy Stallings



---



Hi there, I liked your newsletter and thought... any ideas on how to store tupperware, now disposable gladware. I use it frequently, but am always, always, frustrated?

--Anne in Denver

Hi Anne,
I can relate to tupperware frustration. It seems to always be a problem for me. Currently, I like my system of placing all the tupperware on the lazy susan. Then with a twirl I can see at a glance what's where. The lids are stored in another place, however, which isn't too efficient. So, I need help as well.
I have learned, however, that round containers take up a lot more space than square or rectangular ones. Avoiding those types can give you more room in your cupboards and refrigerator/freezer. Also, marking matching numbers or letters on each container and its lid can ease the problem of hunting for that perfectly fitting lid.
I will post your question in June's newsletter and forward responses to you. Hopefully some of those cooks out there will have solved the plastic storage dilemma and give us some help! )

Can any of you help Anne (and me) with efficient plastic container storage? Send your solutions to desi@dvo.com.



---



Hi!
I've just read your Refrigerator Door exchange on using olive oil in baking-- you mention the distinct flavor olive oil can add to a dish. I've been successfully replacing other oils with Olive Oil for years, with truly excellent results!
A way to bypass the distinct flavor is to use "light" olive oil. It doesn't have any fewer calories than regular oil, but is lighter in color and in flavor than regular olive oil. Cakes made with light olive oil are so moist you won't believe it!:)

--DeLayna



---



Hi!
I read the letter from Eileen concerning the use of olive oil in baked goods. If you want to use olive oil in place of vegetable oil, get what is called Extra Light. It refers to the taste, not the number of calories or fat content. Extra Light olive oil is more refined to remove the strong flavor. I use it to make Hummingbird Cake and it's great.
In regards to margarine, there is a product on the market called "Smart Balance" which contains no partially-hydrogenated fats. There seems to be a great deal of research to suggest that the partially-hydrogenated fats in foods contribute to heart attacks and heart problems. It's not very cheerful news when you consider how many foods, partA Heart Warming Storylarly baked goods, contain these fats. Even the spreads that supposedly help to lower cholesterol contain them. I guess the lesson is read labels carefully.
This was the first newsletter I've received and I enjoyed it very much. I'm looking forward to trying the skillet lasagna. Keep up the good work!

--Anne O'Brien

Thanks to DeLayna and Anne for bringing me up to date in the oil arena! Thought the rest of you would benefit from their experience as well!

--Desi



---



I have been looking for years for the right recipe for Diabetic Marmalade. I have my own family recipe with sugar and to substitute "Equal" for the sugar doesn't quite do it. If you have any recipes for Jams Jellies and Marmalade I would really appreciate it.

Thank you,

Marion Bender

Try one of these:
Diabetic Marmalade
Diabetic Jam
For more diabetic recipes, consider our Cook'n for Diabetics CD.



---



Dear DVO,
We use olive oil for bread making and since we are big bread eaters, I buy it by the gallon. We keep a bottle filled from the gallon container, but sometimes the olive oil in the bottle gets a swirl of cloudiness in it. I throw it out because I'm not sure if it is spoiled. Can you offer any clues? It happens fairly often in the summer and I don't want to throw out oil that is really OK.

Thanks,

Jenny in Georgia

Hi Jenny,
If kept in a cool cupboard, away from sunlight and heat, olive oil can be kept for over 2 years. This makes it the longest storing edible oil available. You'll know if oil is bad by its smell or taste--rancid. Everyone's sensitivity to rancidity is different, so it really depends upon you. As for the cloudiness, oil that is refrigerated often clouds up. The cloudiness disappears when the oil returns to room temperature and is not a problem.
Store your oil in glass, glazed clay, or stainless steel containers. Plastic containers can leech chemicals into the oil.



---



Hi, I was just curious as to how to store certain fruits and vegetables (ex. peppers, potatoes, tomatoes.) Everything seems to go bad so fast. Also, how can you tell when certain things are ripe? (ex. cantaloupe, watermelon).
--Dave

Hi Dave,
You're in luck! The July 2000 issue of our newsletter featured an article and chart on choosing fresh fruit. You can print it off and carry it with you to the store and always know at a glance how to choose ripe fruit. (LINK TO THIS http://www.dvo.com/newsletter/monthly/july/freshfruit.html )
Potatoes keep best in a cool, dry place. Moisture causes them to sprout and spoil. Storing them in a basement is ideal. If that's not possible, then buy smaller bags (or dig a root cellar). :-) Try to avoid storing them under the kitchen sink. The moisture in this area promotes spoilage.
As for tomatoes and peppers, store them in the refrigerator after they reach the degree of ripeness desired. Even then, however, you will need to use them within a few days to keep them from spoiling.
If I have an abundance of peppers or tomatoes, I freeze tomatoes whole until I can use them in sauces, soups or bottle them. They go a bit mushy, so this wouldn't work for salads. I also chop or slice peppers and freeze them in a resealable bag. That way they are always ready to toss into stir-fries or casseroles.
Hope this helps!

--Desi



Do you have something to share with other Cook'n readers? Email your thoughts to us. Tell us about you and your family, and send us a picture. We'd love to hear from you...and who knows...perhaps you will be the star of the next newsletter!

---
---
Copyright © 2007 DVO Enterprises, Inc.