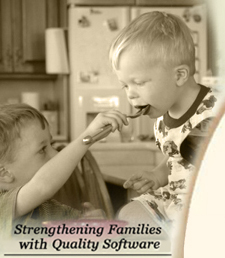 Cook'n with Betty Crocker

$29.95




Cook'n Software Download

$79.95


I am happy that I purchased "Cook'n Deluxe, Cook'n for Diabetes, and Cook'n for Two." I find your programs easy to use and plan to order the new Cook'n Low Carb today. I noticed that "Cook'n for Diabetics" is on your new relase list. How is it different from "Cook'n for Dieabetes" and would it be an addition or a duplication to my Cook'n Library? I appreciate the manner in which your company does business and will gladly share my opinion with others that may benefit from the use of our product. Cook'n Healthy today with ease, thanks to my menus created with your software

• Current Issue

• Newsletter Archive
• Contact Info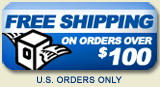 DAILY SPECIAL
Order today and receive a 10% Off All Orders of Cook'n!
Find out how.
The Ultimate Diabetes Software
Cook'n for Diabetes Software: 1,000 recipes from the American Diabetes Association.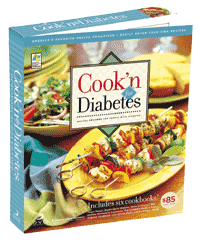 (click picture to enlarge)
Cook'n for Diabetes
---
List Price: $125.00
Your Price: $29.95
You Save: $95 (76%)


---
NOTE: The download contains the recipes ONLY. You must have Cook'n installed to use this download!
---
Availability: Usually ships within 24 hours
System Requirements >>
Not sure what to order? >>

FEATURES
---
Quickly browse 1,000+ recipes

Analyze the nutritional value of recipes

Satisfy dietary needs easily

Create weekly menus & generate shopping lists

---
Cooking for those with diabetes or other special dietary needs is now easier than ever with Cook'n and recipes from the American Diabetes Association!

---

Cook'n for Diabetes software provides you with six complete cookbooks on one CD and over 1,000 recipes from the American Diabetes Association-everything you need to prepare healthy, balanced meals for people with special dietary needs. It's the ultimate diabetes software!

The American Diabetes Association (ADA) is the nation's leading nonprofit health organization providing diabetes research, information, and advocacy.

Diabetes means a change to healthier eating for you and your family. A variety of foods, a meal plan, and cooking your own meals can help you eat-and feel-better every day.




Combined with the power of Cook'n, you can access six complete cookbooks and more than 1,000 recipes from the ADA on your computer. Planning healthy meals has never been easier!

Cook'n for Diabetes software contains recipes from six of the American Diabetes Association's best-selling cookbooks:


Magic Menus
Brand-Name Diabetic Meals in Minutes
The Healthy Homestyle Cookbook
The Complete Quick & Hearty Diabetic Cookbook
Last Minute Meals
Forbidden Foods

So get Cook'n for Diabetes software today, and start eating healthier meals for better living.



1000+ diabetes recipes...plus video clips and more!
Note: The recipes in this new CD are DIFFERENT from our previous "Cook'n for Diabetics" CD and the diabetic recipes in Cook'n Collection.
---
Customers who purchased this item also enjoy: