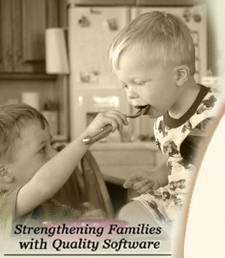 | | |
| --- | --- |
| Volume I | December 11, 2002 |
---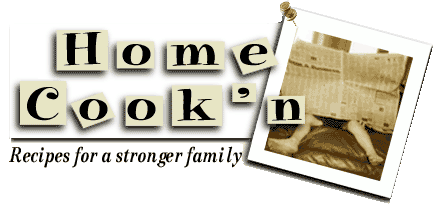 Profanity




Regarding the Heartwarming Story posted in July's newsletter, readers continue to comment:

In regard to the foul language joke and your reply to Jan, one of my high school English teachers had this across the top of her bulletin board: Profanity is the attempt of a feeble mind to express itself forcefully! It's another way of saying what your wise man said. -Lana


---

Dan,

Gee, when I e-mailed you several months ago about your Heartwarming Story, I had no idea I'd have my 15 minutes of fame on your website. I was especially surprised by this comment in your most recent newsletter:

We are a Christian family and words such as those would never be spoken in our home, but the reality is we live in an imperfect world so let's admit it and learn to love the imperfect and set an example by our own behaviour not by condemnation.

My intent in writing you originally was not to express condemnation. I too am a Christian and am often shocked by the lack of distinction between us and the world. I just felt it was my responsibility to let you know that it wasn't what I expected from you, more a "speaking the truth in love", rather than condemnation. I apologize if my original e-mail came across as the latter.

My parents are also Christians, but my father lacked self-control in the area of language and I grew up hearing those things and eventually learned to say them myself. At times it is a struggle for me to avoid using those words so that my children will not have to face the same battle that I face now. I suppose it seems a little less funny to me for that reason, as I've seen with my own children just how impressionable they are.

Please pass along to Desi that I really appreciated the money-saving tips in this newsletter. Miserly Moms is a great book and I'm glad she's found it resourceful as well.

Sincerely,

Jan Gaines

Thanks for responding Jan. I hope we didn't embarrass you at all. The reason we posted your message is because we figured other people probably had the same concern you did. The thing has gone on for several issues now. We really opened a can of worms!

I am glad to hear you are such a strong Christian. If you asked me, I'd say your kids are lucky to have a great mom like you. May God bless you.

I'll be sure to forward this message to Desi.

Best wishes,

Dan


---

By the way, if you haven't heard of the TV Guardian, I highly recommend that you check it out. It's a device that plug into your TV which removes foul words from movies, videos, DVD's, and anything else that comes across your TV. We LOVE ours!!!

Happy Holidays,

Dan


Do you have something to share with other Cook'n readers? Email your thoughts to us. Tell us about you and your family, and send us a picture. We'd love to hear from you...and who knows...perhaps you will be the star of the next newsletter!


---
---
Copyright © 2007 DVO Enterprises, Inc.