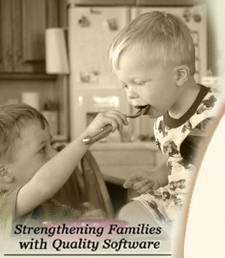 | | |
| --- | --- |
| Volume I | December 11, 2002 |
---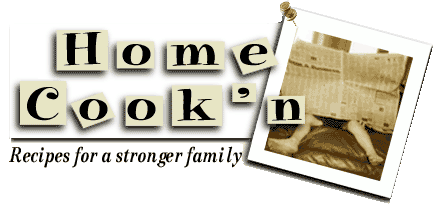 SCONES
Would you please send me a recipe for basic scones which is not written in ounces but in teaspoons, or cups, or pounds (for instance l/2 lb. of butter, 2 cups flour, etc. Thanks.


-Alice Guffy


Hi Alice,
Here are 2 recipes for the baked version of scones. I'm not sure if the recipe you were looking for is the fried type of scones. If so, any bread dough recipe will work for those. Simply flatten a ball of dough and fry in hot oil until lightly browned. Flip over and fry the other side and then drain on paper towels. Serve with honeybutter. If you need a recipe for bread, let me know.

-Desi @ DVO

Basic Scone Recipe
2-1/2 cups flour
4 teaspoons baking powder
1 teaspoon salt
2 tablespoons sugar
2 tablespoons shortening
2 eggs, beaten
1/2 cup milk

Mix together lightly, the baking powder, salt, sugar, and flour. Cut in shortening. In a separate bowl, whisk together the milk and beaten eggs. Add the milk mixture slowly into the flour mixture. Roll out on floured pastry board to a thickness of 1/2 inch. Cut into 3-inch square pieces and fold over diagonally to make triangles. Brush with milk and dust with a little granulated sugar. Place on greased baking sheets. Bake at 450 degrees for about 20 minutes.

Raisin Scones
2-1/2 cups flour
3 tablespoons white sugar
1-1/2 tsp. baking powder
1/2 tsp. salt
1/2 cup butter
1/2 cup raisins
1 egg, lightly beaten
3/4 cup milk

Preheat oven to 425 degrees. In a large bowl, mix the flour, sugar, baking soda and salt. Cut in the butter until the mixture looks like coarse crumbs. Blend in the raisins, then mix in the egg and enough milk to form soft dough. Turn the dough onto a floured surface and pat gently into a 10-inch circle (about 3/4 of an inch thick). Cut into wedges. Separate the wedges and place them onto a lightly floured baking sheet. Bake at 450 degrees for 16-18 minutes or until golden brown. Note: Try blueberries, cranberries and orange peel, chocolate chips, or other favorite addition instead of raisins.




Do you have something to share with other Cook'n readers? Email your thoughts to us. Tell us about you and your family, and send us a picture. We'd love to hear from you...and who knows...perhaps you will be the star of the next newsletter!
---
---
Copyright © 2007 DVO Enterprises, Inc.