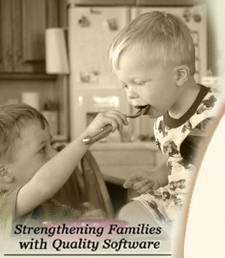 | | |
| --- | --- |
| Volume I | September 30, 2002 |
---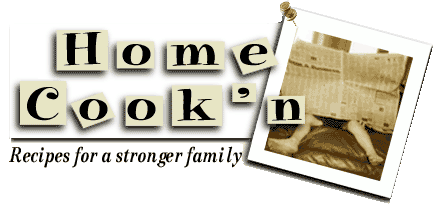 Notes from Folks
Commenting on the ongoing discussion of tupperware storage, two readers share their solutions:

Ddagle writes:
I have been much happier since I devoted one of my deeper drawers to plastic lid storage. I try to store them in order of size too. The drawer manages to contain the chaos! Now if I could better contain the containers themselves... That was a good tip of square vs round.

And, Kathy B. states:
Hi! I don't use Tupperware. I use glass Pyrex containers with plastic lids. I like glass better for a few reasons. They're prettier. They don't stain. And they're environmentally destructive (both in the production and recycling ends of their life cycles.) The way I store them is with their lids on. No one has to go looking for a lid and its so satisfying to just get what you need and use it without sorting through the lid pile. In my kitchen it actually took less space to do it this way. Just a thought. I am so glad for this program. Thanks for all the help! Take care.



---


I hope you can help me find a recipe for Sheepherder's Bread. I have been looking for over 5 years for that recipe and you are my last hope. I used to buy it at Holiday Markets in Northern California and it is wonderful. We now live in Kansas and no one has ever heard of it here. Any help you can give would be greatly appreciated. Thanks ever so....
-Sandra H.


Hi Sandra,
Here's the recipe you requested. My mom used to make this bread! Yum!

-Desi @ DVO

Sheepherder's Bread
8-9 c. bread flour
3 tsp. salt
1/4 c. sugar
2 pkg. active dry yeast
3 c. water
1/2 c. margarine or butter
Generously grease 4-1/2 to 5 quart heavy Dutch oven and lid.* Lightly spoon flour into measuring cup; level off. In large bowl, combine 3 cups flour, salt, sugar, and yeast; blend well. In medium saucepan, heat water and margarine until very warm (120-130 degrees F.) Add warm liquid to flour mixture. Blend at low speed until moistened; beat 3 minutes at medium speed. By hand, stir in an additional 4 1/2 to 5 cups flour until dough pulls cleanly away from sides of bowl.

On floured surface, knead in 1/2 - 1 cup flour until dough is smooth and elastic, about 12 minutes. Place dough in greased bowl; cover loosely with plastic wrap and cloth towel. Let rise in warm place (80-85 degrees F.) until light and doubled in size, about 1 hour.

Punch down dough several times to remove air bubbles. Shape into ball. Allow to rest on counter covered with inverted bowl for 15 minutes. Work dough with hands to remove large air bubbles; shape into ball. Place in prepared Dutch oven. Cover with prepared lid; let rise in warm place until dough raises lid about 1 inch above Dutch oven, about 35-45 minutes.

Place 1 oven rack on lowest rack position. Remove any additional racks. Heat oven to 375 degrees F. Bake covered 10 minutes; remove lid. Bake uncovered an additional 40-50 minutes or until deep golden brown and loaf sounds hollow when lightly tapped. remove from Dutch oven immediately cool on wire rack. Makes 1 68 oz loaf.

*Note: Two 2-quart casseroles with lids can be substituted for Dutch oven. Generously grease casseroles and lids. After punching down, divide dough in half; shape into balls. Continue as directed in recipe.
High Altitude: Above 3500 feet. Decrease first rise time by 15 minutes.




---


I recently ate Tripe not knowing what I was eating. I later found out it was a cow stomach. Can you please tell me the nutritional value of this disgusting meal. Is it fattening, is it high in calories, is it full of protein and calcium? I normally do not eat foods like this and am disgusted at the fact that I ate it. Thank you.

-Cathy Carlino


Hi Cathy,
Sorry you had such a memorably disgusting time eating tripe. I've not tried it myself and have no intention of doing so, either!
Here's the nutritional information you requested. Stacked up to other cuts of beef, the amounts of vitamins and minerals are quite small. So, you can feel justified in not eating it any more! :-)

3.5 oz serving beef tripe, raw
98 kcal
14.6 g protein
0 g carbohydrates
0 g fiber
4 g fat
2 g saturated
1.3 g monounsaturated
0.1 g polyunsaturated
95 mg cholesterol
3 mg Vitamin C
.17 mg Vitamin B-2
2 mcg Folate
1.54 mcg Vitamin B-12
46 mg Sodium
270 mg Potassium
79 mg Phosphorus
1.95 mg Iron
8 mg magnesium
2.47 mg Zinc
.090 mg Copper




---


Dear Dan,

I normally enjoy reading your Cook'n newsletter. However, this month I was disappointed to read "A Heartwarming Story" and the obscenities it contained. I was surprised to see that you would include this in your newsletter when you promote family values and products like TV Guardian to help families avoid foul language. I hope that this was a one-time occurrence and not something that will be present in future issues of your newsletter.

I do appreciate your efforts to provide quality cooking software and for your support of solid family values.

Sincerely,

Jan
Columbus, Georgia

Hello Jan,

I see your point. Believe me…I do not want to encourage the use of foul language. I had some concerns about this joke and figured it was a little risky for this very reason. However, I decided to use it because to me it goes beyond just a little simple humor. It has deeper meaning.
A wise person once said that "foul language is the expression of a weak mind." The joke in the newsletter was a subtle way to convey this message. Perhaps those readers who are striving for excellence but are struggling to control their language will gain a new perspective.
In any case, I appreciate the time that you took to send this message and I apologize for offending you. I will be more cautious in future issues.

Thanks,

Dan


Do you have something to share with other Cook'n readers? Email your thoughts to us. Tell us about you and your family, and send us a picture. We'd love to hear from you...and who knows...perhaps you will be the star of the next newsletter!
---
---
Copyright © 2007 DVO Enterprises, Inc.