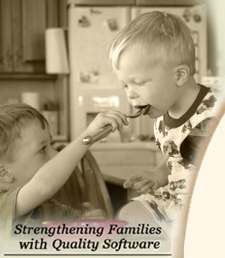 TOP SELLERS
• Current Issue
• Newsletter Archive
• Sign Up Now


• Contact Info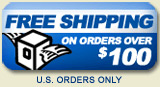 I am here to say THANK YOU! Your software is great!!!

When I read the description of the recipe program, I thought it was too good to be true (the price, the ability of the software, etc.). I even called your company by telephone to ask if I understood the promotional information correctly.

Upon receiving it and using it, I have discovered that every bit of it is true! (I LOVE the nutritional calculation feature!) Thanks so much for your product and for keeping it affordable, too!

Debi Self Read more...
Sweet-n-Sour Deviled Eggs
DVO Recipe Center
Makes: 24 Servings

12 hard-cooked eggs
6 tablespoon mayonnaise
5 teaspoons sugar
5 teaspoons cider vinegar
1 teaspoon prepared mustard
1/2 teaspoon salt
1/4 teaspoon pepper
paprika or minced fresh parsley for garnishes

Slice eggs in half lengthwise; gently remove yolks to small bowl. Set whites aside. Mash yolks with a fork. In a separate small bowl, whisk mayonnaise, sugar, vinegar, mustard, salt, and pepper until smooth. Mix into mashed yolks and stir to blend well. Stuff or pipe yolk mixture into egg whites halves. Sprinkle with paprika and minced parsley as desired.


Help on downloading recipes
---
---
Copyright © 2007 DVO Enterprises, Inc.