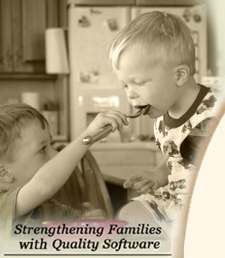 TOP SELLERS
• Current Issue
• Newsletter Archive
• Sign Up Now


• Contact Info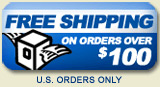 I am here to say THANK YOU! Your software is great!!!

When I read the description of the recipe program, I thought it was too good to be true (the price, the ability of the software, etc.). I even called your company by telephone to ask if I understood the promotional information correctly.

Upon receiving it and using it, I have discovered that every bit of it is true! (I LOVE the nutritional calculation feature!) Thanks so much for your product and for keeping it affordable, too!

Debi Self Read more...

Strawberry Meringue Cake
DVO Recipe Center
Makes: 12 Servings

Meringue:
6 egg whites
1/2 teaspoon cream of tartar
dash salt
1-1/2 cups sugar
1/2 teaspoon vanilla

Filling:
3 cups half-and-half
1 (6-oz) package instant vanilla pudding mix
1 teaspoon almond extract

Topping:
3 cups strawberries, halved
3 tablespoons currant jelly, melted

Preheat oven to 275° F. Line 2 cookie sheets with parchment or brown paper. Beat egg whites, cream of tartar, and salt in a large bowl until frothy. Gradually add sugar, beating constantly until stiff peaks form, approximately 10 minutes. Beat in vanilla. Spoon half of meringue onto each prepared pan and shape into one 9-inch circle per pan. Slightly build up the sides of each meringue with the back of the spoon. Bake at 275° F. for 1 hour and 15 minutes. Turn off the oven; leave meringues in closed oven for 2 more hours. Remove from oven. Cool completely. Remove from paper. If desired, meringues can be made in advance. Store in an airtight container at room temperature for up to 2 days or freeze up to 1 month.

For filling, combine half-and-half and pudding mix in a medium bowl . Beat on low for about 1 minute and stir in almond extract.

To assemble, place 1 meringue on a large serving plate. Spread filling to edges of meringue; top with second meringue. Arrange strawberries over the top. Brush melted currant jelly over the berries for added sparkle. Chill for at least 2 hours to soften meringues. Cut in wedges to serve.


Help on downloading recipes
---
---
Copyright © 2007 DVO Enterprises, Inc.