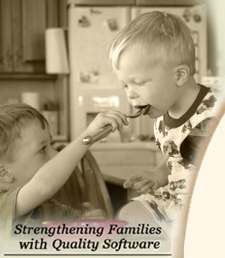 TOP SELLERS
o Current Issue
o Newsletter Archive
o Sign Up Now


o Contact Info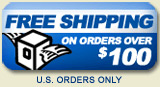 I am here to say THANK YOU! Your software is great!!!

When I read the description of the recipe program, I thought it was too good to be true (the price, the ability of the software, etc.). I even called your company by telephone to ask if I understood the promotional information correctly.

Upon receiving it and using it, I have discovered that every bit of it is true! (I LOVE the nutritional calculation feature!) Thanks so much for your product and for keeping it affordable, too!

Debi Self Read more...
Daisy Eggs
DVO Recipe Center
Makes: 6 Servings

6 (4-inch) rounds, cut from your favorite whole grain bread
6 eggs carefully separated
Hollandaise sauce
6 parsley sprigs

Preheat oven to 400° F. Cut 4" rounds from bread and place on non-stick baking sheet. Whip egg whites until stiff peaks form. Portion and mound beaten egg whites over bread rounds. Using the back of a spoon form a hollow in the center (top) of each mound. Place yolk of egg in the hollow. Bake in oven for about 10-15 minutes until yolk is set and white is lightly browned. Be careful not to overcook; the yolk should be firm. Remove from oven and place on serving dish.

Drizzle Hollandaise sauce over the top and garnish with a dash of paprika. Create a stem to your "daisy" with the parsley sprig, or chop parsley and sprinkle atop. Serve for breakfast or as a fancy side dish to accompany fresh poached fish.


Help on downloading recipes
---
---
Copyright © 2007 DVO Enterprises, Inc..