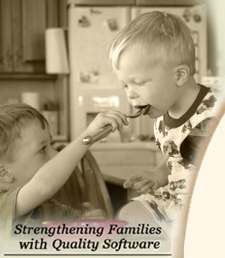 TOP SELLERS
o Current Issue
o Newsletter Archive
o Sign Up Now


o Contact Info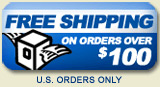 I am here to say THANK YOU! Your software is great!!!

When I read the description of the recipe program, I thought it was too good to be true (the price, the ability of the software, etc.). I even called your company by telephone to ask if I understood the promotional information correctly.

Upon receiving it and using it, I have discovered that every bit of it is true! (I LOVE the nutritional calculation feature!) Thanks so much for your product and for keeping it affordable, too!

Debi Self Read more...

Chocolate Covered Marshmallow Eggs
DVO Recipe Center
Makes: 24 Servings

We make these every year during the Easter season! The kids love all the flavors and colors hidden inside the crunchy chocolate shell.--Desi


1 envelope unflavored gelatin
1/3 cup cold water
1/2 cup sugar
1 egg white
2/3 cup corn syrup
food coloring
flavorings
flour
melted dipping chocolate

Before making marshmallow mixture, fill two 9x13" pans with about 1-1/2 inches flour. Using a clean egg, make egg impressions in the flour, using the side of the egg, about 12 per pan. These impressions will be your molds. Set aside.

To make the marshmallow, soften the unflavored gelatin in the cold water, about 5 minutes. Meanwhile, beat the egg white until very stiff. Whip in the corn syrup, and continue beating until stiff. Set aside. Stir the sugar into the unflavored gelatin. Pour into a double boiler. Beat the gelatin mixture over the boiling water until very stiff. Pour the gelatin mixture into the egg white and beat (over the boiling water) for about 10 minutes.

Portion the mixture into bowls. Color and flavor as desired. Work quickly, as marshmallow sets up fast. Spoon marshmallow mixture into prepared molds. Let set for 3 hours or until they lose their gloss on top (may take longer depending on humidity).

Once set. Melt dipping chocolate in double boiler. Turn eggs over in flour to coat lightly so they won't be too sticky to handle. Dip gently in melted chocolate. Tempered chocolate works best. Set eggs on greased waxed paper until chocolate sets. Store in airtight container.


Help on downloading recipes
---
---
Copyright © 2007 DVO Enterprises, Inc..