Save Precious Time with ONE-Pot Meals
It's been a busy day and looking ahead, the calendar shows things aren't going to get any less busy. And to top it off, along comes dinnertime. Enter the "one-pot-meal," my topic for the day.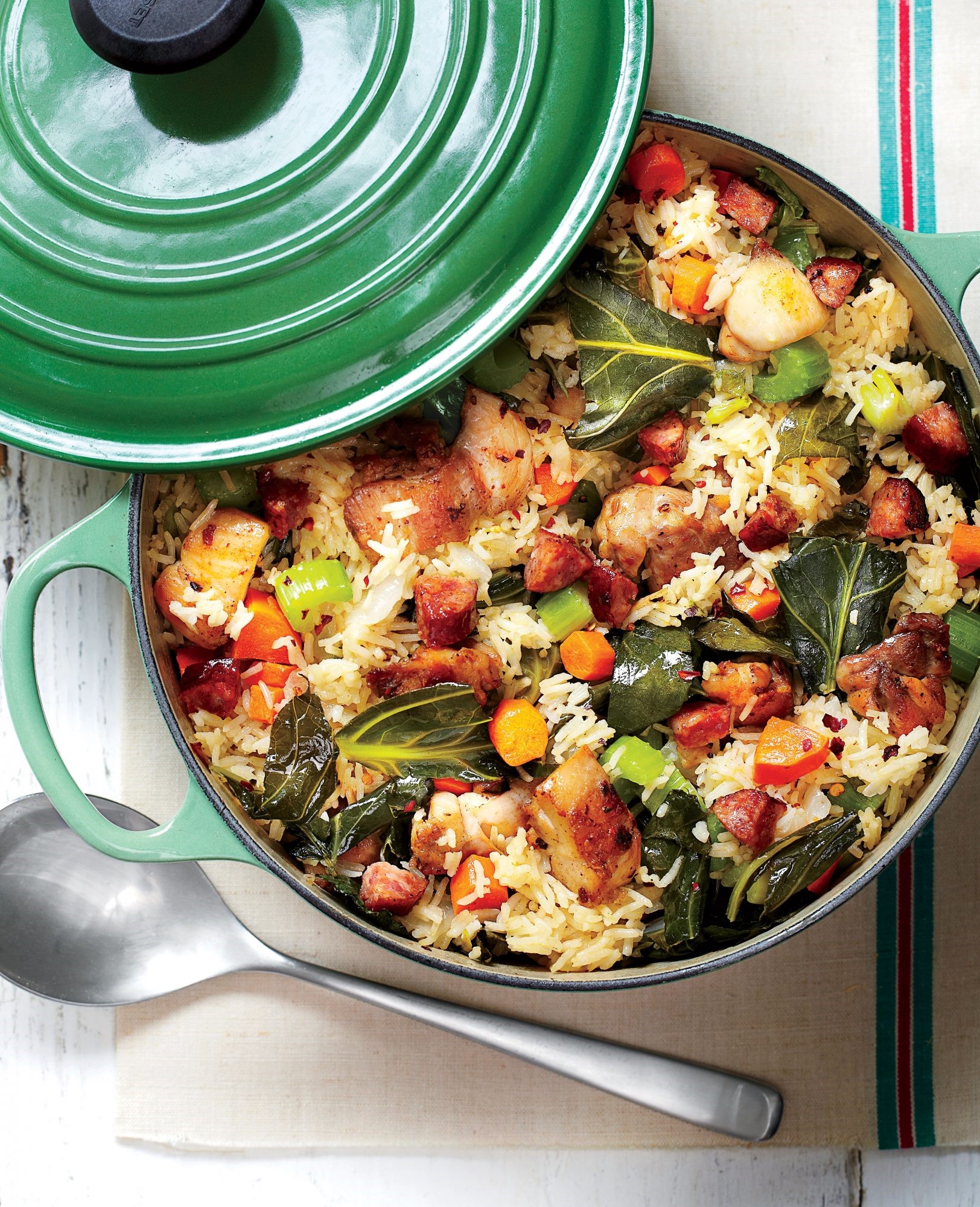 This meal-making approach is especially good when you're exhausted and not in the mood to cook. While it's a super time saver, it's also the family cook saver. The idea has been around for some years now and is getting more popular than ever.
A true "one-pot" meal contains protein, starch and vegetables all in the same pot. Any recipe that directs the cook to, "Prepare pasta separately" or "Serve with bread" is not a true "one-pot" meal. Also, one-pot meals are NOT slow-cooker roasts, crock-pot stews, casseroles or skillet meals.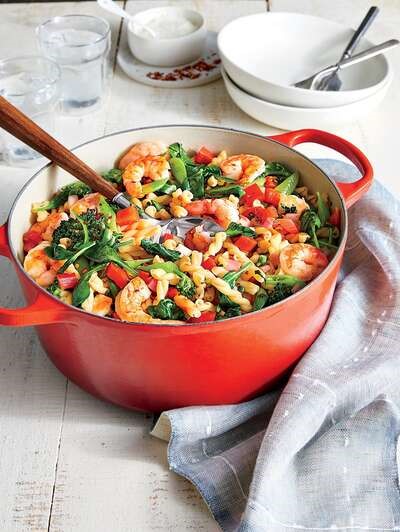 A true "one-pot" meal IS defined by its name: it requires only one pot, from prepping to serving. That pot may be a wok, a Dutch Oven, a skillet or tagine, but everything is prepared in that one vessel and the melded flavors combine to produce something extraordinary. Versions of this dish span the globe from nearly every ethnicity,
Each recipe bakes in a 2-quart cast iron Dutch oven and feeds at least 2 adults; however, increasing the recipe is easy if you remember the one-quart-per-person rule of Dutch ovens. To feed four, use at least a 4-quart Dutch oven and double the recipe. Be aware that larger meals may increase the baking time, though. Each increase will require approximately 8 more minutes in the oven.
By the way, your Dutch oven need not be enameled cast iron, (although enameled does make for easier clean up, and easier storage).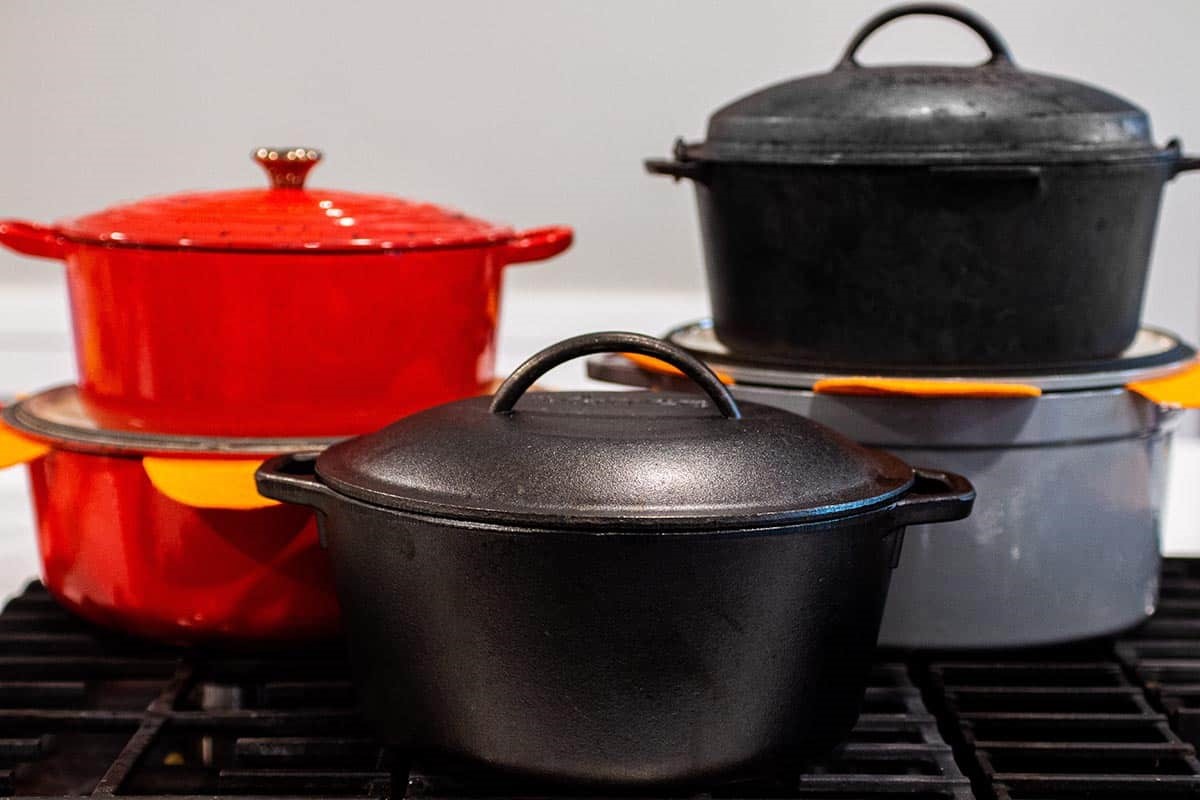 In a nutshell, here is why one-pot cooking is such a smart way to deal with mealtime demands:
Quick:
Most recipes take less than 30 minutes to prepare and need only 30-45 minutes to bake.
Easy:
Even novice cooks can make successful one-pot meals.
Healthy:
One-pot meals can be low in fat and high in nutrition.
Tasty:
The infusion cooking method of one-pot meals packs each ingredient with flavor without any disintegration. Each food emerges whole and intact from the pot to your mouth. Expect firm and succulent vegetables, tender and flaky fish, and light and fluffy grains that burst with flavor.
Flexible:
Any one-pot meal recipe can be adapted to meet any dietary requirement.
Convenient:
One-pot meals accept fresh, frozen, dried and canned foods for the ultimate in convenience.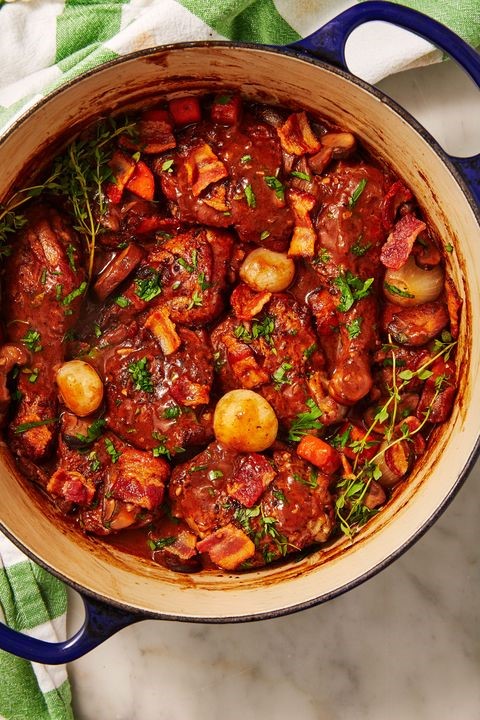 Visually pleasing:
With an emphasis on variety, and depending on your recipe, one-pot meals can boast a rainbow of colorful vegetables to make an attractive plate.
All this said, here's a one-pot meal taken from the website, www.gloriousonepotmeals.com that sounds truly delicious. Elizabeth Yarnell, website creator and author of GLORIOUS ONE-POT MEALS: The Natural Approach to Multiple Sclerosis, Auto-Immune Disease, and Inflammation developed this recipe (and it consistently gets 5 stars).
Let's try this recipe and compare notes! After all the research I've done on one-pot meals, I'm convinced this is one of the best approaches to providing good meals in spite of life's business!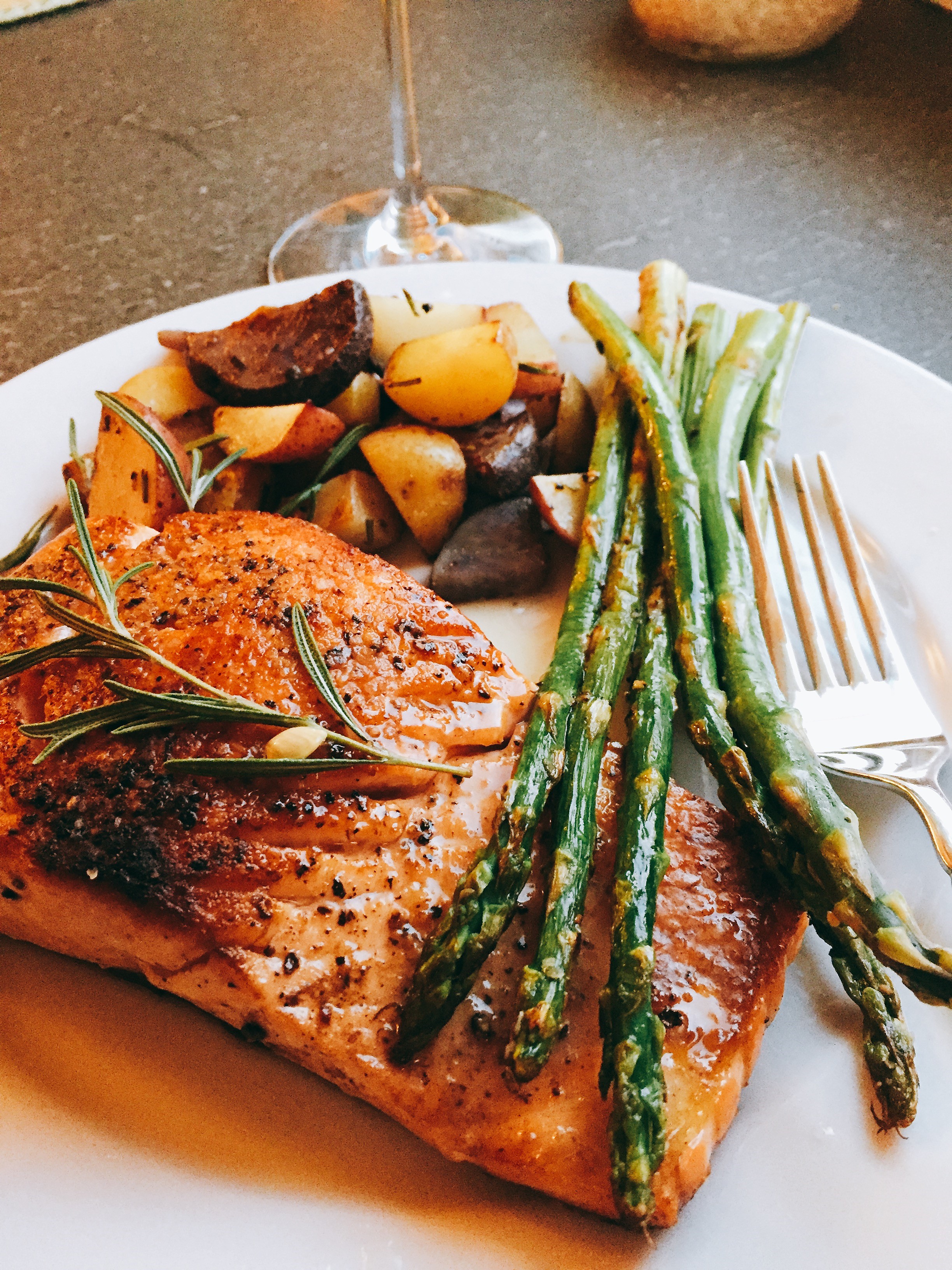 Lemon-Rosemary Salmon
Ingredients:
5 to 7
red boiler
potatoes
sea
salt
to taste
pepper
to taste
2
salmon
fillets
1
teaspoon
extra virgin
olive oil
1
pinch
grated
lemon zest
4-5
yellow pattypan
squash
10 to 12
mushrooms
thickly slices
10 to 12
stalks
thick
asparagus spears
2 to 3
sprigs
fresh
rosemary
Directions:
Preheat oven to 450F. Spray inside of 2-quart cast iron Dutch oven and lid with olive oil. Set slices of potato in a thick layer in base of pot and season lightly with salt and pepper. Lay salmon in next. Spray or drizzle olive oil on the salmon; then sprinkle fish with lemon rind.
Trim top and bottom off of squash and cut it into wedges like a pizza. Toss squash into pot and follow with mushrooms. Snap bottoms off of asparagus and set the stalks in next. Top with rosemary sprigs.
Cover and bake for about 25 minutes, or about 3 minutes after the aroma of a fully-cooked meal wafts from the oven.
NOTES: This is a lovely, light and flavorful recipe that's perfect for watching calories, saturated fats, carbs, cholesterol, sodium — you might say it's a dieter's dream meal: mouth-watering flavors and textures that are filling and satisfying, and nothing else!
TIPS: If pattypan squash isn't available, use any yellow summer squash. And if it's not asparagus season, consider substituting broccoli spears.

Recipe formatted with the Cook'n Recipe Software from DVO Enterprises.
Add Recipe to Cook'n

Alice Osborne
Weekly Newsletter Contributor since 2006
Email the author! alice@dvo.com