This is the BEST Cauliflower Crust for your Homemade Pizzas!
October is National Pizza month so in order to prepare for the upcoming month and to celebrate it as much as possible I am sharing my family's favorite five-star cauliflower crust pizza for you guys. Isn't it just awesome to be able to browse the internet and find super highly rated pizzas so you don't have to do the guesswork and waste money on so-so recipes? It might be my favorite thing about the internet ha!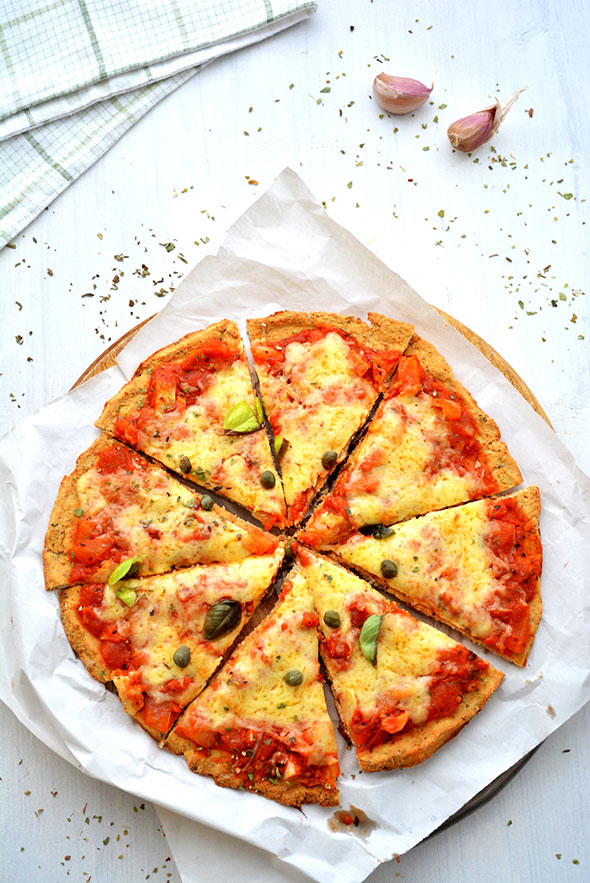 I really do love finding great recipes to share with you guys. I really love sharing them with you and helping you keep those organized right in your Cook'n app, or software (or both!) :) My husband and mother-in-law tend to always say what a good cook I am, and I always tell them, "No, it's just that I'm great at finding five star recipes!" They tell me they could make the same five star recipes and it wouldn't turn out the same. I don't believe them ha! I think anyone can be an amazing cook, you just need to put in the practice and always be creative with trying new techniques and you'll be a five-star chef yourself in no time!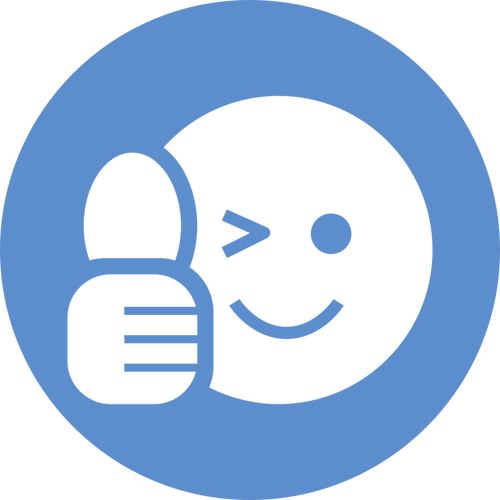 One of my favorite things to do when finding these great five-star recipes that my family and I all love are to instantly add them right into my cookbooks on the Cook'n app. I wasn't really planning to plug the Cook'n software today, but I just wanted to share my thoughts because I truly just love that I can head right in there and find the specific cookbook I know I am looking for as I am getting ready to prepare dinner or a dessert or something and all my favorites are right there for me.
Most recently, my "Keto recipes" cookbook has been blowing up! I have been adding recipe after recipe constantly and I love it. I'm creating quite the cookbook, if I say so myself :) I love that I can keep all those recipes separate, which are clearly very different from typical American food recipes that I love, and I can find exactly what I'm looking for really quickly. My favorite feature on the Cook'n app is to "capture" an online recipe and it formats it all properly and keeps it in my trusty chapters within my cookbooks that I create. I personally love it ten-fold better than Pinterest for keeping all my favorite, go-to recipes all in one place. So this is just a quick reminder to use those cool features and capture all your favorite recipes online whether that's Keto, Paleo, Mediterranean food, Mexican food, you name it! Your mind will love that organization of knowing exactly where all your recipes are tidily tucked away in the interwebs on this app to be there for you when you need them and they are all right in the same place, with the same easy interfacing and visual look for each recipe.
Now, it's time to get to one of my favorite recent "keto" recipes. When you first go keto, you kind of freak out at the thought of not eating another pizza or burger with regular buns again! Quickly, you realize you're going to be just fine, but just for fun you try the trendy recipes out there for some of your favorite carb-heavy favorites you might miss. Cauliflower pizza crust has become quite popular, but it isn't just for keto, or other low-carb diets, it's for anyone who just wants to swap some typical white flour crust for a vegetable instead. I have been trying to make it for a couple years to get my picky-eater who despises vegetables to get more veggies into her diet. I don't know about you, but I've had my fair share of bad cauliflower crusts and thankfully, I now have a favorite go-to recipe from DamnDelicious.net.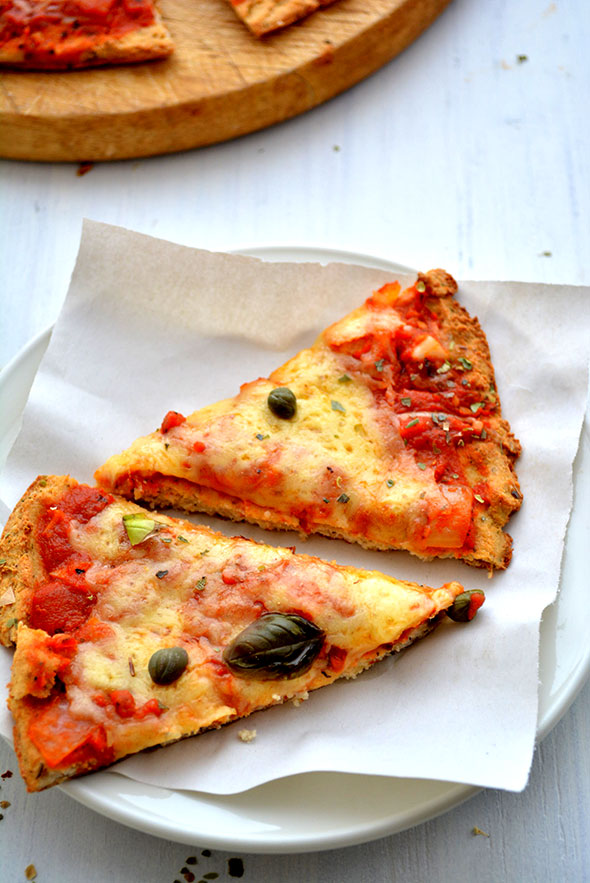 This crust is sliceable, bendable, sturdy enough to eat with your hands, as you would a normal slice of the pie, whereas a lot of cauliflower crust pizzas end up with you needing to use a fork. The only tips I would give would be to make sure that cauliflower is REALLY dried out with a paper towel so that it will stick better together to make it so you don't need that fork! In fact, I read a tip to place the cooked riced cauliflower on some paper towels and then wrap a dish towel around that to squeeze all the moisture out. That worked really well for me.
What is your favorite feature about the Cook'n app? Do you love capturing recipes as much as I do online? Please share any other handy tips or things you love about the app or desktop version you might have so that others can learn a new handy tip or two. I hope you enjoy this cauliflower crust recipe, if you're into that kind of thing, as much as my family did!
The Best Cauliflower Pizza Crust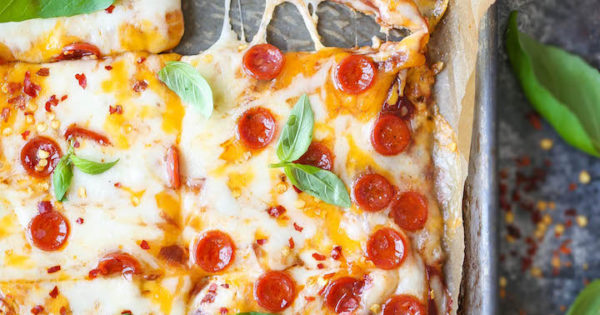 Easy to make, grain-free AND so healthy. Plus, you will honestly not even be able to taste a difference! Author: Chungah Rhee
Prep time:
Yield:
8 servings
Serving size:
8
Calories per serving:

180




Ingredients:
1/2
cup
Pomi
pizza sauce
1
cup
shredded
mozzarella cheese
1/2
cup
shredded
Cheddar cheese
1/4
cup
pepperoni
minis
1/4
cup
fresh
basil
leaves
1/2
teaspoon
crushed red
pepper
flakes, optional
1
head
cauliflower
, chopped
2
large
eggs
1/2
cup
shredded
mozzarella cheese
2
tablespoons
freshly grated Parmesan
1
tablespoon
Italian seasoning
Kosher salt and freshly ground black
pepper
, to taste
Directions:
Preheat oven to 425 degrees F. Line a baking sheet with parchment paper or a silicone baking mat; set aside.
To make the cauliflower crust, add cauliflower to the bowl of a food processor and pulse until finely ground, yielding about 2-3 cups.*
Transfer to a microwave-safe bowl. Cover loosely and place into microwave for 4-5 minutes, or until softened; let cool.
Using a clean dish towel or cheese cloth, drain cauliflower completely, removing as much water as possible.
Transfer cauliflower to a large bowl. Stir in eggs, mozzarella, Parmesan and Italian seasoning; season with salt and pepper, to taste.
Spread cauliflower mixture into a 15- by 10-inch rectangle onto the prepared baking sheet. Spray lightly with nonstick spray and bake for 12-15 minutes, or until golden.
Top with pizza sauce, cheeses and pepperoni minis. Place into oven and bake until the cheese has melted, about 3-5 minutes.
Serve immediately, sprinkled with basil and red pepper flakes, if desired.
Source:
damndelicious.net

Recipe formatted with the Cook'n Recipe Software from DVO Enterprises.
Add Recipe to Cook'n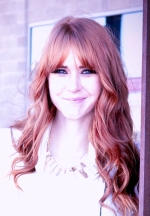 Mary Richardson
Weekly Newsletter Contributor since 2014
Email the author! mary@dvo.com