Dole Whip Mix- Not Just For Ice Cream!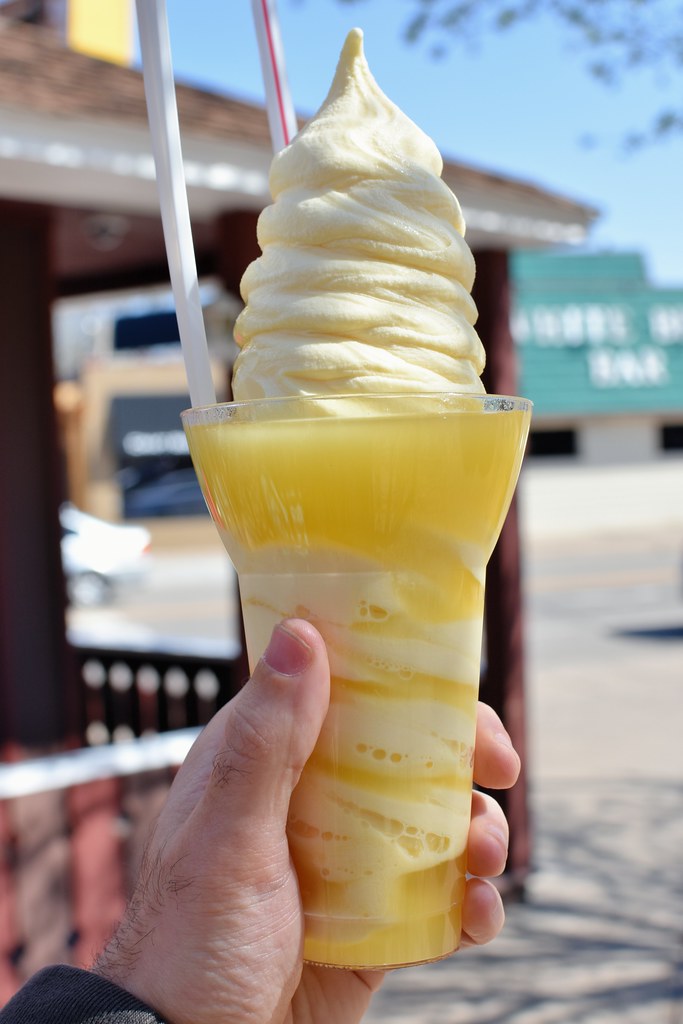 For my sister's wedding, I made a pineapple cake for the top tier, because her husband loves tropical flavors. I found a Dole Whip cake recipe on cakebycourtney.com, and decided to do that because it sounds delicious! I had to buy a bag of dry Dole Whip soft serve mix, because you add it to the cake batter, and to the buttercream. The cake was unique and delicious- and now I have a huge bag of Dole Whip soft serve mix! A 32 ounce bag, to be exact. The recipe only uses a few tablespoons, so I have almost the whole bag left! Now, if you've got an ice cream machine, you would definitely want to whip up some Dole Whip soft serve, but if you don't have an ice cream machine, you can still find ways to use it!
You can sprinkle Dole Whip mix on top of regular ice cream! This would be so tasty sprinkled on strawberry ice cream, vanilla, or definitely a sherbet flavor! If you can find a coconut flavor then you DEFINITELY should try that!
Muddy Buddies. You knew this would be on the list, right? I love the versatility of muddy buddies, and a powdered Dole Whip mix would make such a tasty variation! You could simply sprinkle it in with the powdered sugar and use white chocolate for a very simple but tasty variation of the classy muddy buddy/puppy chow snack mix! I've even seen pineapple flavored cookies in the store that you could throw into the mix, or crush up to add to the powdered sugar as well!
Sprinkle some Dole Whip mix in with your rice krispie treats! A tangy twist that would be especially good with Fruity Pebbles instead of Rice Krispies!
Dole Whip blondies sound super tasty too! A few tablespoons of the mix in place of a couple tablespoons of sugar would be a tasty variation! You'd definitely want to throw in some white chocolate chips- or whip up a tasty glaze frosting to go on top!
Add a sprinkle of Dole Whip into your smoothie. Spinach, mango, and pineapple with a dash of Dole Whip mix sounds like the perfect tropical smoothie to start the day!
Sprinkle some on to grilled pineapple for a double helping of delicious flavor!
Mix in with pancake mix! You could make buttermilk syrup with coconut extract and have a heavenly and indulgent tropical breakfast!
Obviously, the cake that I made for the wedding is a great option too! It's a super fluffy cake, and the buttercream is delicious! I didn't make it with the curd because I wanted a firmer cake for a tiered wedding cake, but I can't wait to make it again and try it with the curd! I've included the recipe below:
Dole Whip Cake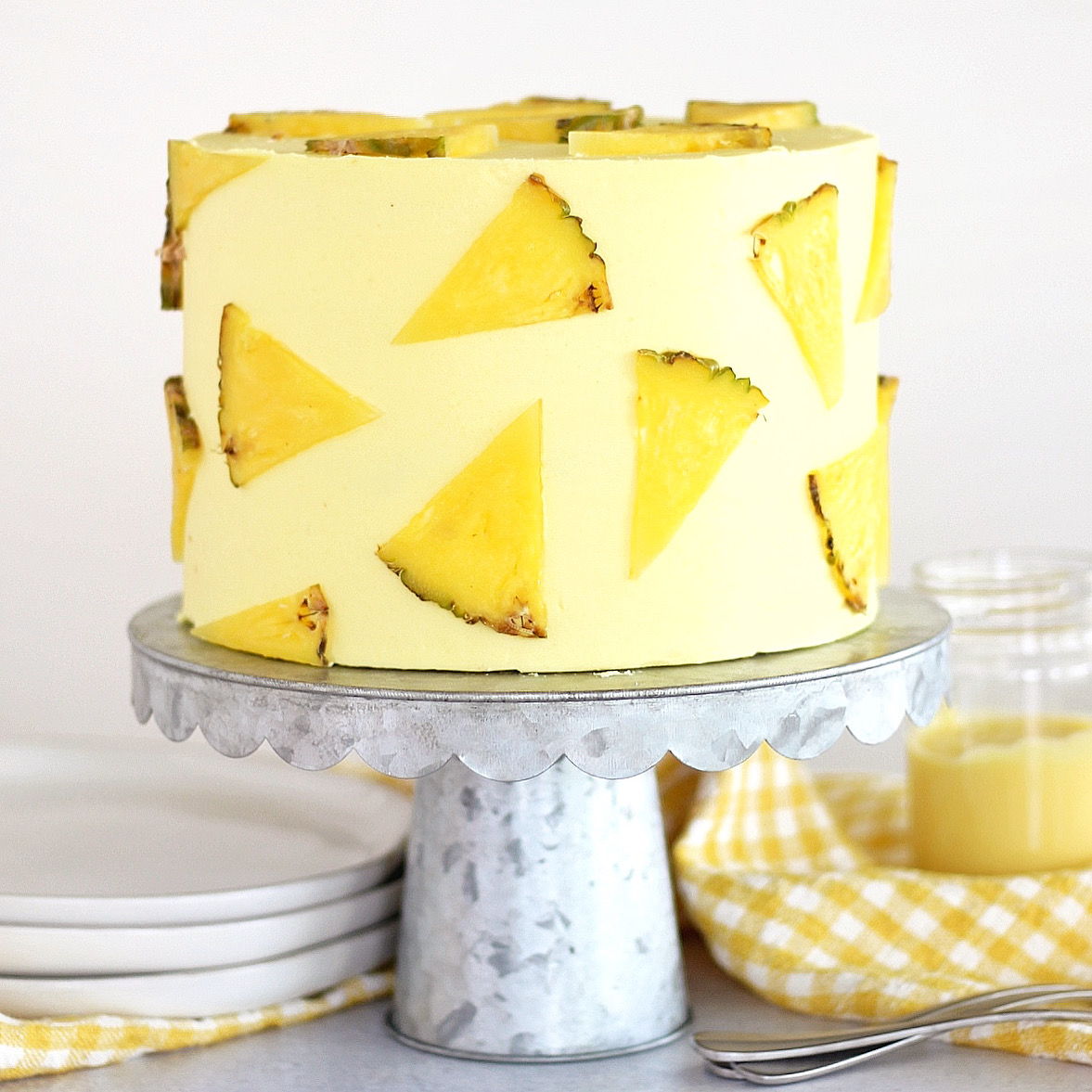 Pineapple cake, pineapple curd, and pineapple buttercream
Ingredients:
4 1/2
cups
cake flour
(508 g) cake flour
1 1/2
tablespoons
baking powder
(15 g) baking powder
3/4
teaspoon
salt
(8 g) salt
1 1/2
cups
butter
(339 g) unsalted butter at room temperature
2 1/4
cups
granulated sugar
(500 g) granulated sugar
2
ounces
ice cream
Dole Whip powdered ice cream mix linked above
7
egg whites
at room temperature
1 1/2
cups
buttermilk
(360 g) buttermilk at room temperature
3/4
cup
sour cream
(180 g) sour cream at room temperature
1
drop
yellow
food gel
*This amount of cake batter makes an additional half batch compared to my normal recipes so your layers will be thicker in height so we split the layers in half.
1
cup
pineapple juice
(230 g) fresh pineapple juice
1/2
cup
granulated sugar
(100 g) granulated sugar
2
eggs
eggs
4
eggs
egg yolks
2
teaspoons
cornstarch
(5 g)
4
tablespoons
butter
1/2
cup
pineapple juice
4
tablespoons
ice cream
Dole Whip powdered ice cream mix
2
cups
butter
6
cups
powdered sugar
1/4
cup
heavy cream
1
drop
yellow food gel optional
*This buttercream recipe makes enough to fill and cover your cake. If you want to add additional piping (beyond what you see in my images) you'll want to make an extra 1/4 to 1/2 batch.
Directions:
FOR THE CAKE
Preheat your oven to 325 degrees F. Spray three 8-inch pans (or four 6-inch pans) with nonstick spray, line the bottoms with parchment paper, and spray again. Set aside.
In a medium sized mixing bowl, whisk together the flour, baking powder, and salt. Set aside.
In the bowl of an electric mixer, fitted with the paddle attachment, beat the butter and sugar on medium-high speed for about 3 to 5 minutes. You want the mixture to get light in color and fluffy texture. Make sure to scrape the sides and bottom of the bowl to ensure all of the mixture has combined well.
With the mixer on medium speed, add the egg whites in three additions, making sure to scrape down the sides and bottom of the bowl between each addition. Once all of the egg whites are added, turn the mixer to medium-high and beat for about 2 to 3 minutes.
Combine the powdered Dole Whip mix and buttermilk. Stir to combine. With the mixer on low speed, alternately add the flour mixture and the buttermilk mixture, starting and ending with the flour mixture. Mix only until combined.
Fold in the sour cream.
Divide the batter between the three 8-inch pans, about 22 to 24 ounces of batter in each of the 8-inch pans. Bake on the middle rack for about 30 to 35 minutes, or until a toothpick inserted in the center of the cake comes out with a few moist crumbs on it.
Let the cakes cool on write racks, in the pans, for about 15 minutes and then invert onto wire racks to cool completely. TIP: spray your write racks with nonstick spray.
FOR THE CURD
NOTE: Make the curd a day before assembly
Whisk the sugar, pineapple juice, and cornstarch in a medium saucepan.
In a small bowl, whisk the whole eggs with the egg yolks and then whisk them into the pineapple juice mixture.
Turn the heat to medium-low and cook the mixture, whisking constantly, until it thickents to a pudding-like consistency. This will take 5 to 8 minutes. Once the mixture can coat a spoon, remove from heat and stir in the butter.
Strain the mixture through a fine-mesh sieve iinto a small bowl. Press plastic wrap directly onto the surface of the curd to preven a skin from forming. Refrigerate until set.
FOR THE BUTTERCREAM
Combine the pineapple juice and Dole Whip mix. Stir to combine. Set aside.
In the bowl of an electric mixer, fitted with the paddle attachment, beat the butter for about 2 minutes, until light and fluffy and pale in color.
With the mixer on slow, gradually add the powdered sugar, then slowly add the pineapple juice. Followed by the heavy whipping cream.
Once all of the ingredients are combined, turn the mixer to medium-high and beat for about 3 to 5 minutes. Scrape down the sides of the bowl and beat for a couple minutes more. Add the food gel, if desired, and beat to combine.
Before using the buttercream, make sure to beat it by hand with a wooden spoon or large spatula to help push out the air pockets.
ASSEMBLY
With your cakes at room temperature, cut each cake layer in half horizontally to create 6 layers.
Spread a small dollop of buttercream on your cake board. This will act like glue to hold your cake in place.
Place your first cake layer, top side up, on your cake board. Spread 1/4 cup buttercream across the cake. Pipe a rim of buttercream around the edge of the cake.
Spread about 1/4 cup of the curd over the buttercream.
Place the next cake layer on top of the filling and repeat these steps until you get to the final layer.
Set your final cake layer, top side down. Apply a thin layer of buttercream over your entire cake. This does not need to look pretty or be even. This coat of buttercream is simply to lock in the crumbs. Freeze your cake for about 10 to 15 minutes to set the crumb coat.
After the crumb coat is set, finish frosting your cake with the buttercream
Remember, if you want extra buttercream for thicker sides or piping, make an addition 1/4 to half batch.
Source:
scakebycourtney.com

Recipe formatted with the Cook'n Recipe Software from DVO Enterprises.
Add Recipe to Cook'n
How would you use up a 32 ounce of Dole Whip mix? I'd love to hear your ideas! Share with us in the comments below!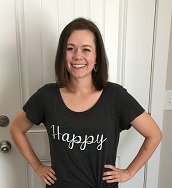 Camille Hoffmann
Weekly Newsletter Contributor since 2014
Email the author! camille@dvo.com