The Versatile Pumpkin
We're getting very close to pumpkin season, and so I thought it would be a fine idea to look at a couple unique ways to use this marvelous vegetable. Jack-o-lanterns and pie are always wanted, but the versatile pumpkin can wear other hats.
This first idea, which uses the mini pumpkin
, is simply brilliant. Use it to make an air freshener! It's a simple project—if you've carved a pumpkin before, you have all the expertise you need: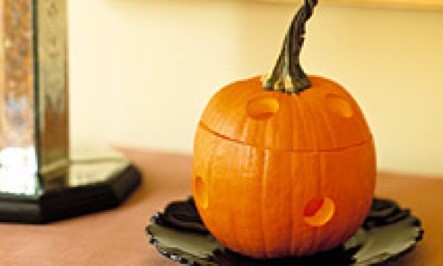 Cut off the top of a medium pumpkin, clean the interior and top.
Cut holes (or design of your choice) in the sides to vent. Use an apple corer. You can place the holes randomly for a mod look, or symmetrically for a more classic design.
Rub LOTS of your favorite seasonal spices on the inside of the pumpkin and on its top. Try cinnamon, nutmeg or allspice. A good thing is to press LOTS of cloves or star anise in the top as well, or rub on some fresh vanilla bean. (Don't use vanilla extract—the candle flame may ignite the alcohol.)
Place a beeswax tea light candle in the bottom of the pumpkin. Light and let burn. (And of course, never leave a burning candle unattended!)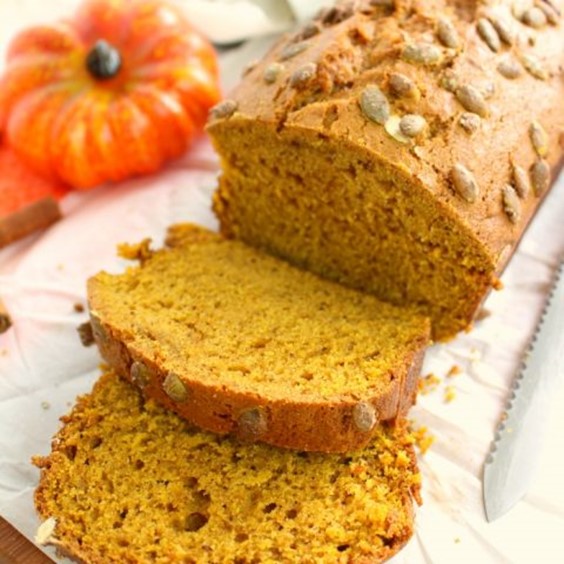 Next, we have a new take on a common theme
. We've all had pumpkin bread, but have you ever had pumpkin BISCUITS? These delicious treats call for pumpkin puree and are exceptional when served with maple butter. (Maple butter is made by whipping softened butter until it's light and fluffy, and then blending a little pure maple syrup into it, to taste.) These biscuits would be a delicious and surprising addition to a fall brunch. See what you think: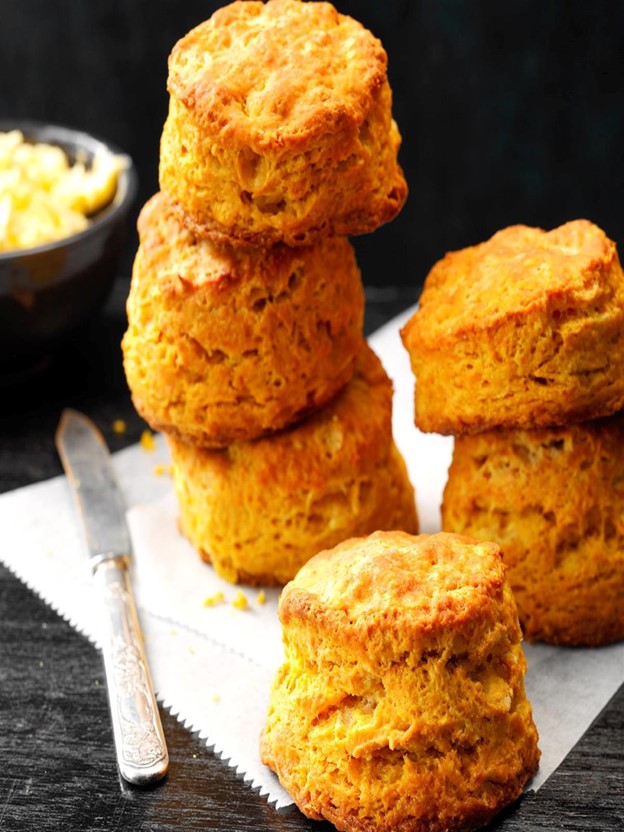 Pumpkin Biscuits
Ingredients:
2
cups
unbleached, alll-purpose
flour
1
teaspoon
baking powder
3/4
teaspoon
salt
1/2
teaspoon
ground
allspice
3/4
cup
pumpkin puree
1/2
cup
milk
3
tablespoons
melted
butter
1
tablespoon
pure
maple syrup
Directions:
1. Preheat oven to 450F.
2. Lightly oil a baking sheet and set it aside.
3. Sift together the flour, baking powder, salt, and allspice in a large bowl, then set aside.
4. Combine pumpkin, milk, butter, and maple syrup in a medium bowl and stir until smooth.
5. Combine the flour mixture with the pumpkin mixture. Stir just until the mixture holds together; avoid over mixing, or biscuits will be tough.
6. Roll dough out on a lightly-floured work surface and roll out to 1/2-inch thickness.
7. Using a 2-inch biscuit cutter or a drinking glass, cut out dough into rounds and place on prepared baking sheet.
8. Reroll dough scraps and continue to cut out until all dough has been used.
9. Bake in the center of the preheated oven for 12 to 14 minutes, until tops are golden brown.
10. Serve hot with maple butter (butter whipped with pure maple syrup added, to taste)

Recipe formatted with the Cook'n Recipe Software from DVO Enterprises.
Add Recipe to Cook'n
I'll close with a brief list of reasons why pumpkin is such a great addition to our diet. For starters, it's considered one of the healthiest vegetables you can eat. This is because it's RICH in vitamins, minerals and antioxidants.
What's more, its low calorie and high fiber content makes it a weight-loss-friendly food. Its abundant nutrients and antioxidants boost your immune system, protect your eyesight, lower your risk of certain cancers and promote heart and skin health.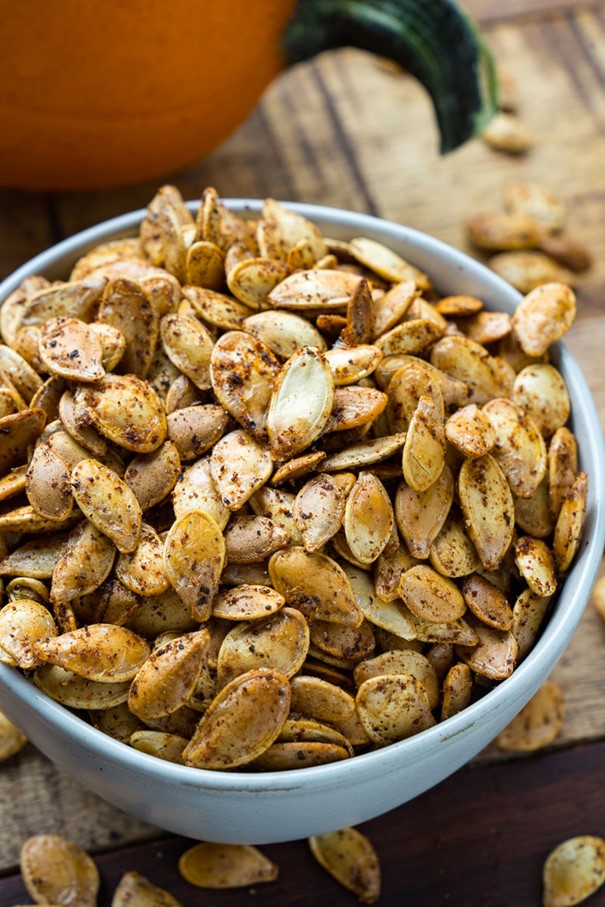 And if you include the pumpkin seeds, you have tryptophan, an amino acid that helps make a chemical called serotonin. In addition to making you feel good, serotonin is also a key player in promoting good sleep.

Alice Osborne
Weekly Newsletter Contributor since 2006
Email the author! alice@dvo.com