HOT Cocoa Mix Isn't Just for Winter!
HOT cocoa? Spring's here, and summer's coming, so why would we want to mess with cocoa now? Well, because cocoa doesn't have to be HOT. Remember the romantic movie, "Serendipity?" There's a scene filmed in the New York City restaurant by the same name as the movie, where our hero and heroine are sipping frozen cocoa.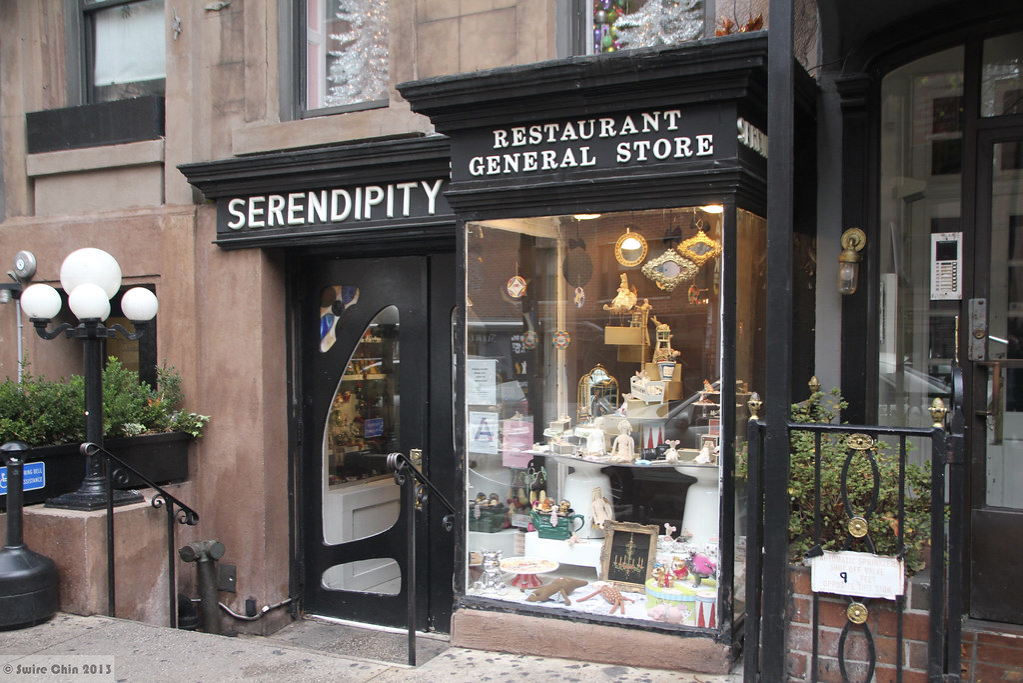 Have you tasted this? It's incredible! And there are loads of recipes online for creating your own version using hot cocoa mix—YAY!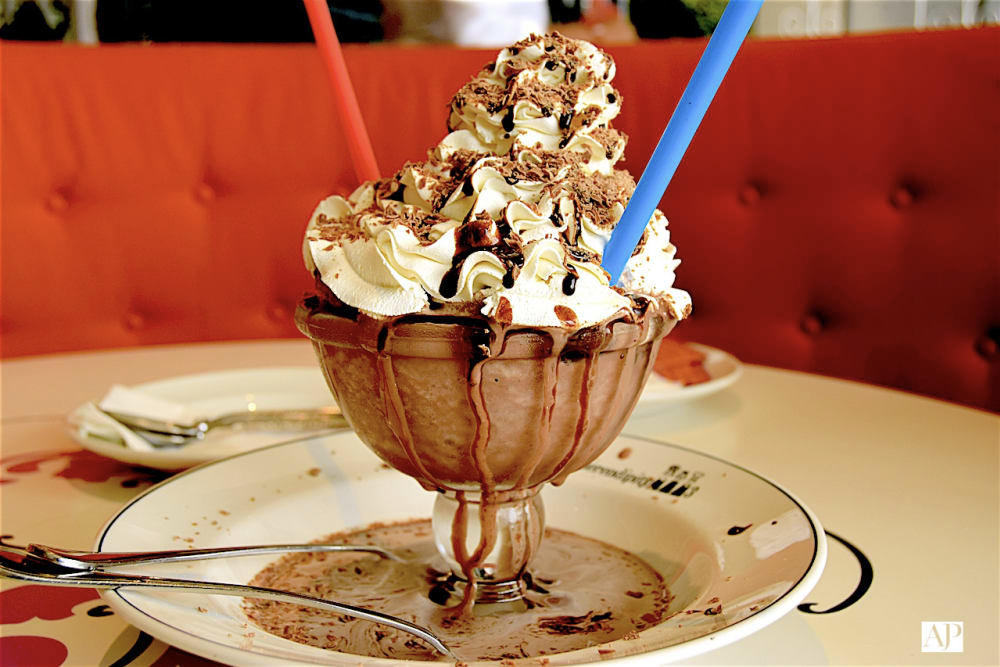 So, with the idea in mind that hot cocoa mix isn't just for winter, consider preparing a batch and freezing it until slushy. That ought to be the first thing to would do with it. Don't you think that would make a delicious and surprising alternative to the soda pops served at our backyard BBQs?
The second thing to consider doing with hot cocoa mix is preparing another batch of frozen cocoa and pouring it into popsicle molds—voila! Your own home-made fudgesicles.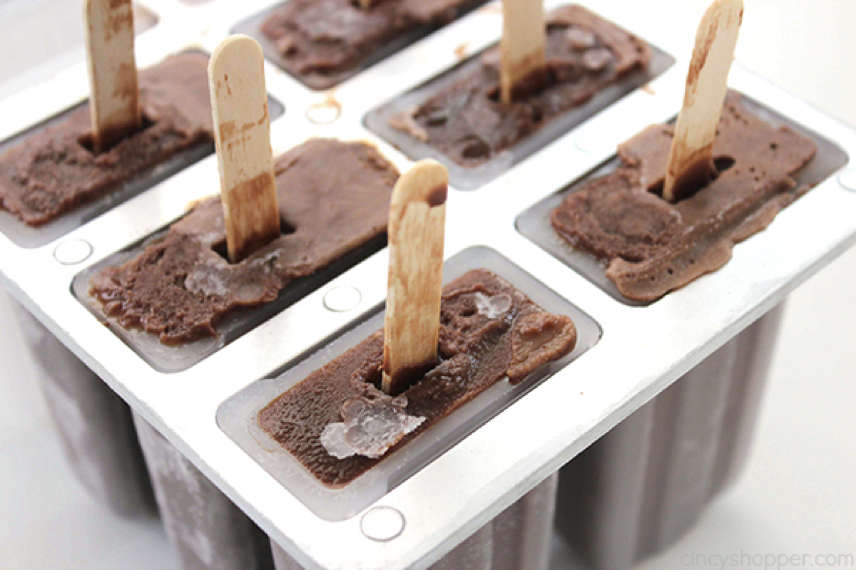 Next, I like to use it in making chocolate icing. I mix about 1 cup of the mix with a tablespoon of water at a time (until you get the consistency you want). I use this mixture to make cookie and graham cracker sandwiches. This is also good with chopped up malted milk balls mixed into it! And of course, rather than malted milk balls, you can add chopped Reese's Peanut Butter Cups®, or even mint extract. Wow!
THEN, how about an ice cream soda? Place 1 tablespoon cocoa mix in a tall glass. Add 1 tablespoon club soda and stir until smooth. Pour in an additional ¾ cup club soda. Taste and add a little powdered sugar, if desired. Finish by topping with 2 scoops vanilla or chocolate ice cream. Scrumptious.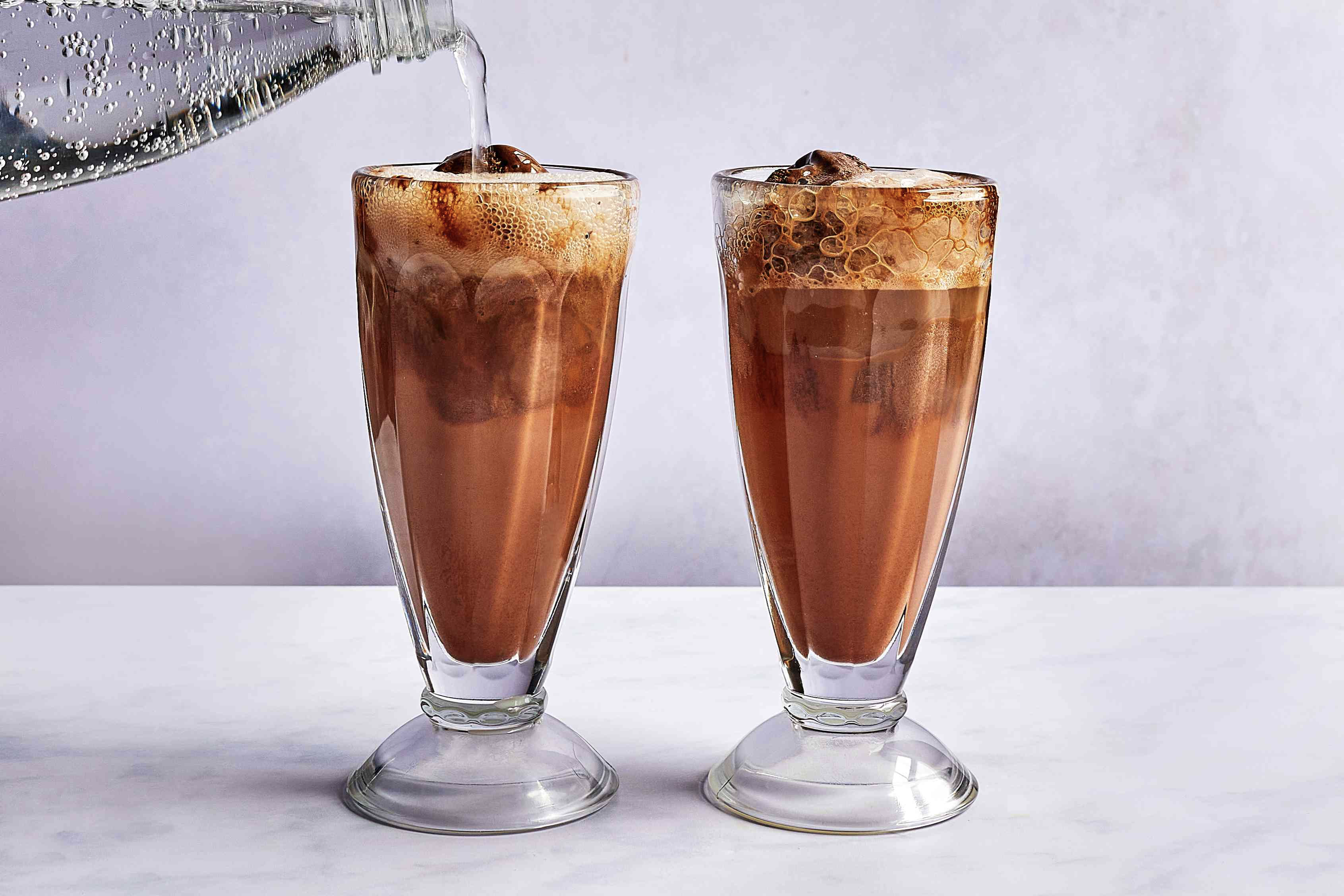 And who doesn't like chocolate-flavored whipped cream? Just pour 1 cup heavy cream into a large bowl. Sprinkle with 3 tablespoons cocoa mix and up to 3 tablespoons powdered sugar. Beat on high until soft peaks form, about 3 minutes.
One last idea: I like to make chocolate sugar cookies using bakers cocoa. After rolling the dough into balls and before baking, I roll the balls in hot cocoa mix. This makes a pretty and tasty finish to the baked cookie.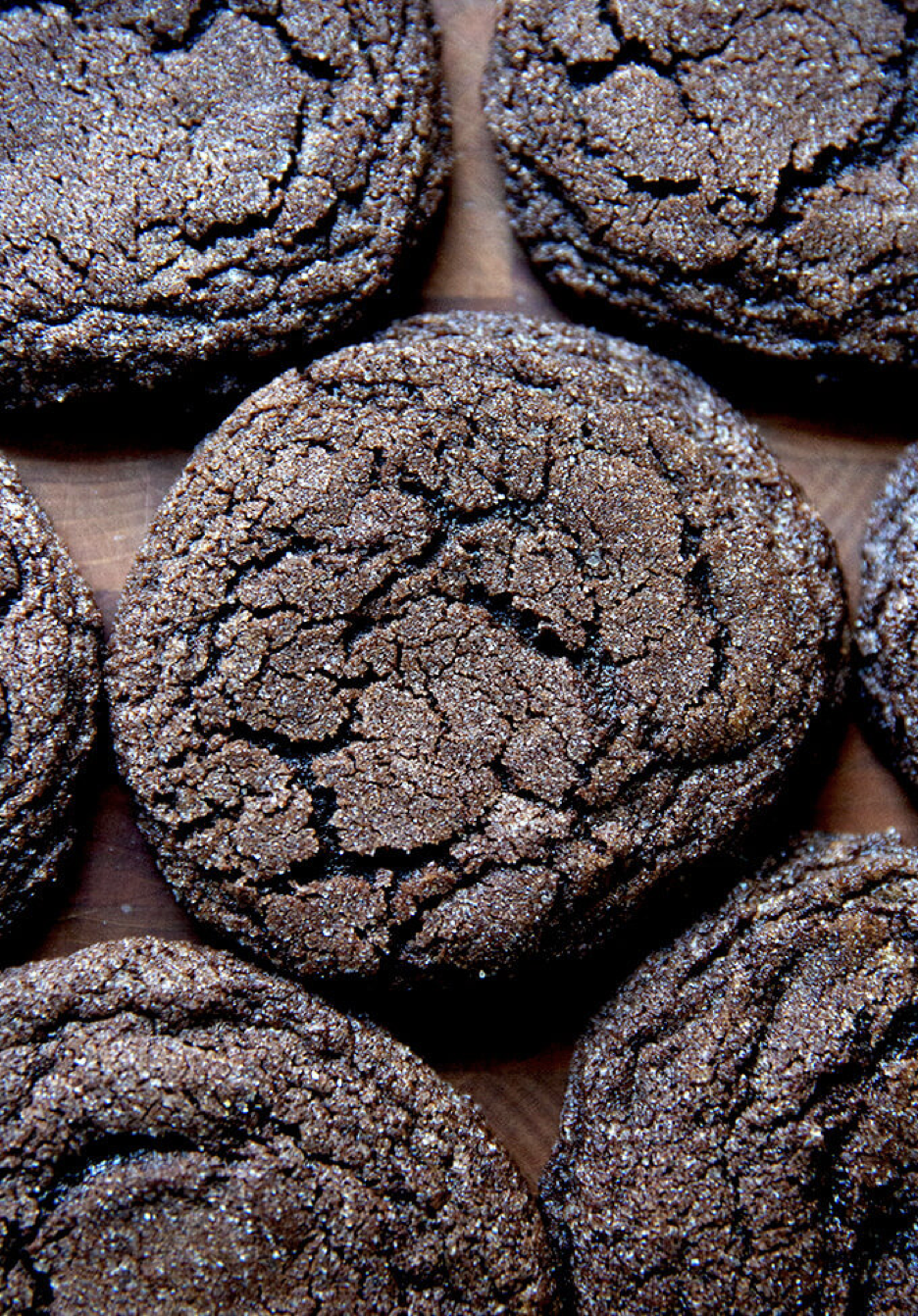 One tip: Because cocoa mixes vary in sweetness, you may want to add the powder a little at a time, tasting as you go and adding sugar as necessary, until the flavor is what you prefer.
To conclude, here's one of the best recipes EVER for making your own hot cocoa mix. Aunt Annie said she experimented with this for a few months one winter until she arrived at the perfect creamy chocolateyness. She said it was divine. We tasted and agreed!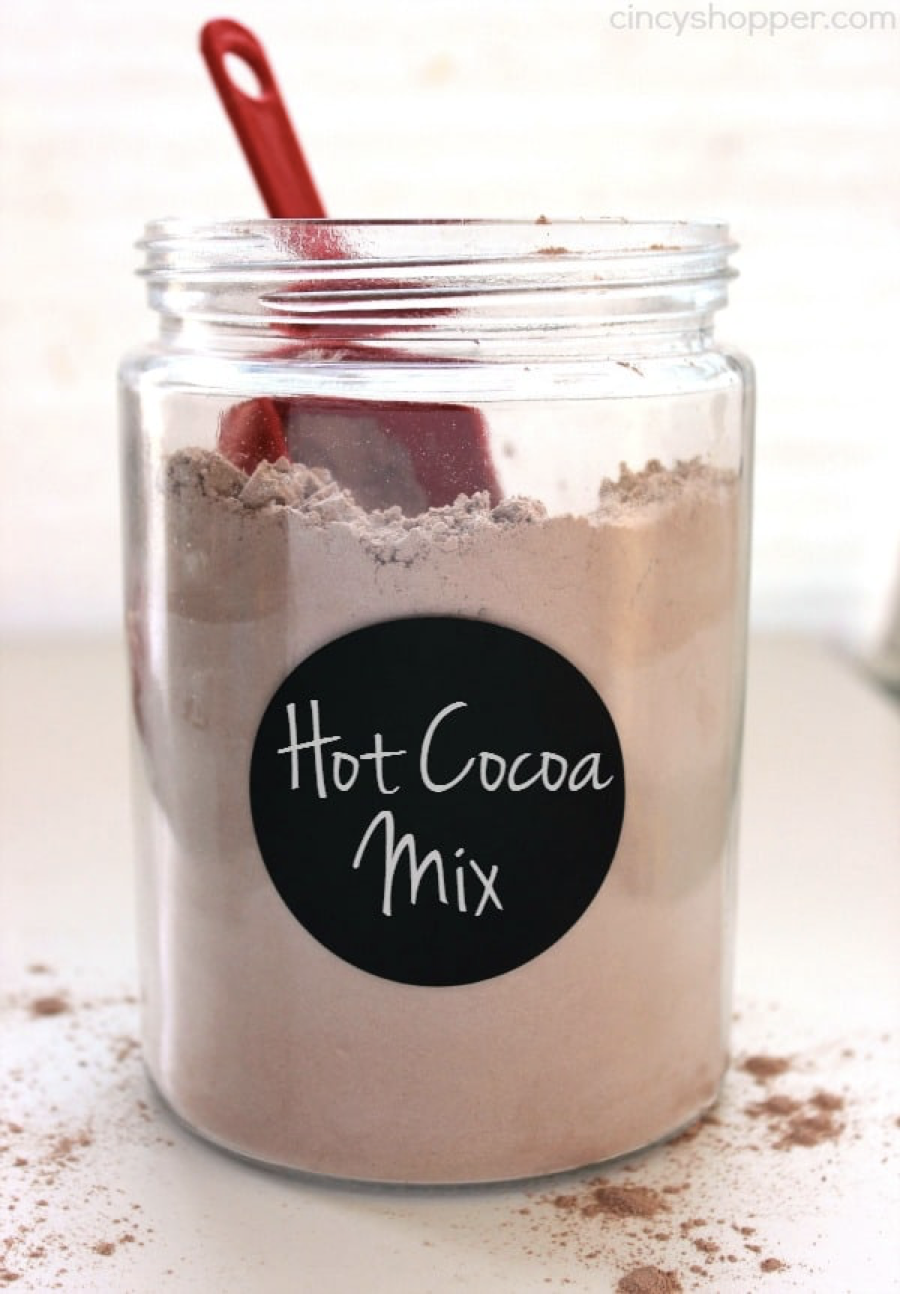 Aunt Annie's Cocoa Divine Mix
Ingredients:
2
cups
powdered sugar
1 1/4
cups
unsweetened cocoa
(Dutch-process powder preferred)
3
cups
powdered millk
1
teaspoon
salt
2
teaspoons
cornstarch
3/4
teaspoon
vanilla extract
HOT
water
ice
water
Directions:
Combine all ingredients in a mixing bowl and incorporate evenly. Store in an airtight container.
To make a cup of cocoa: In a small pot, heat 1 to 2 cups of water.
Fill your mug half full with the cocoa mixture and pour in 1 or 2 Tbsp hot water. Then add ice water to top of mug. Stir to combine well. Seal the rest of mixture in an airtight container; it keeps indefinitely in the pantry. We also make it with COLD milk or cream. And as the "Serendipity" picture shows, why not garnish with dollops of sweetened whipped cream?

Recipe formatted with the Cook'n Recipe Software from DVO Enterprises.
Add Recipe to Cook'n
Sources:
www.flickr.com
www.afoodieworld.com
www.cincyshopper.com
www.thespruceeats.com
www.alexandracoooks.com

Alice Osborne
Weekly Newsletter Contributor since 2006
Email the author! alice@dvo.com