That Flavor None of Us Can Explain!
I don't use it that often, but when I need it, I need it. Worcestershire Sauce, that is. This proverbial condiment has an interesting history (and I'm quoting Wikipedia): "Worcestershire sauce (/ˈwʊstərʃər/ WUUS-tər-shər) is a fermented liquid condiment created in the city of Worcester in Worcestershire, England, during the first half of the 19th century.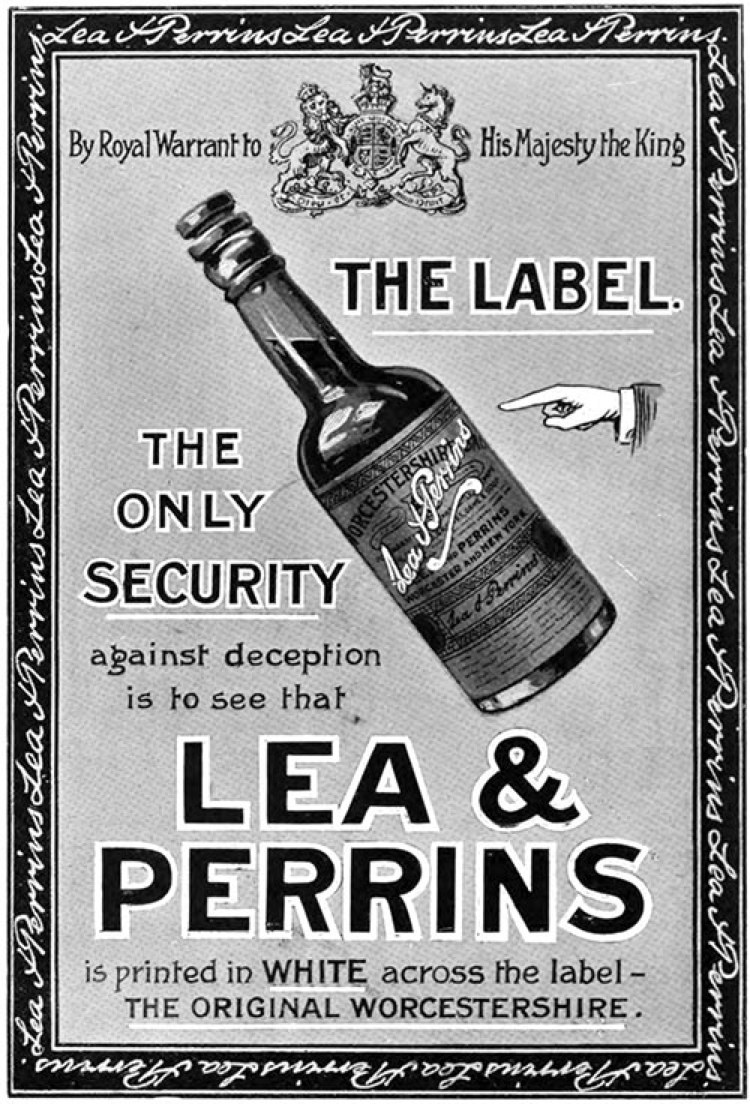 "The creators were the pharmacists (chemists in British English) John Wheeley Lea and William Henry Perrins, who went on to form the company, Lea & Perrins. Worcestershire sauce has been considered a generic term since 1876 when the English High Court of Justice ruled that Lea & Perrins did not own a trademark for the name Worcestershire."
It has its own unique flavor, for sure. My hamburger stroganoff recipe simply isn't as good without a dash or two of Lea & Perrins®. And did you know there are actually recipes for homemade Worcestershire Sauce? Makes sense, I guess, since there are recipes for almost anything else. But the idea of making your own Worcestershire Sauce strikes me as so funny. I mean, my bottle's been in my fridge since…well, I can't even remember. That's how little I use and how long this stuff keeps. (I have to ask, how long has your bottle been in your fridge?)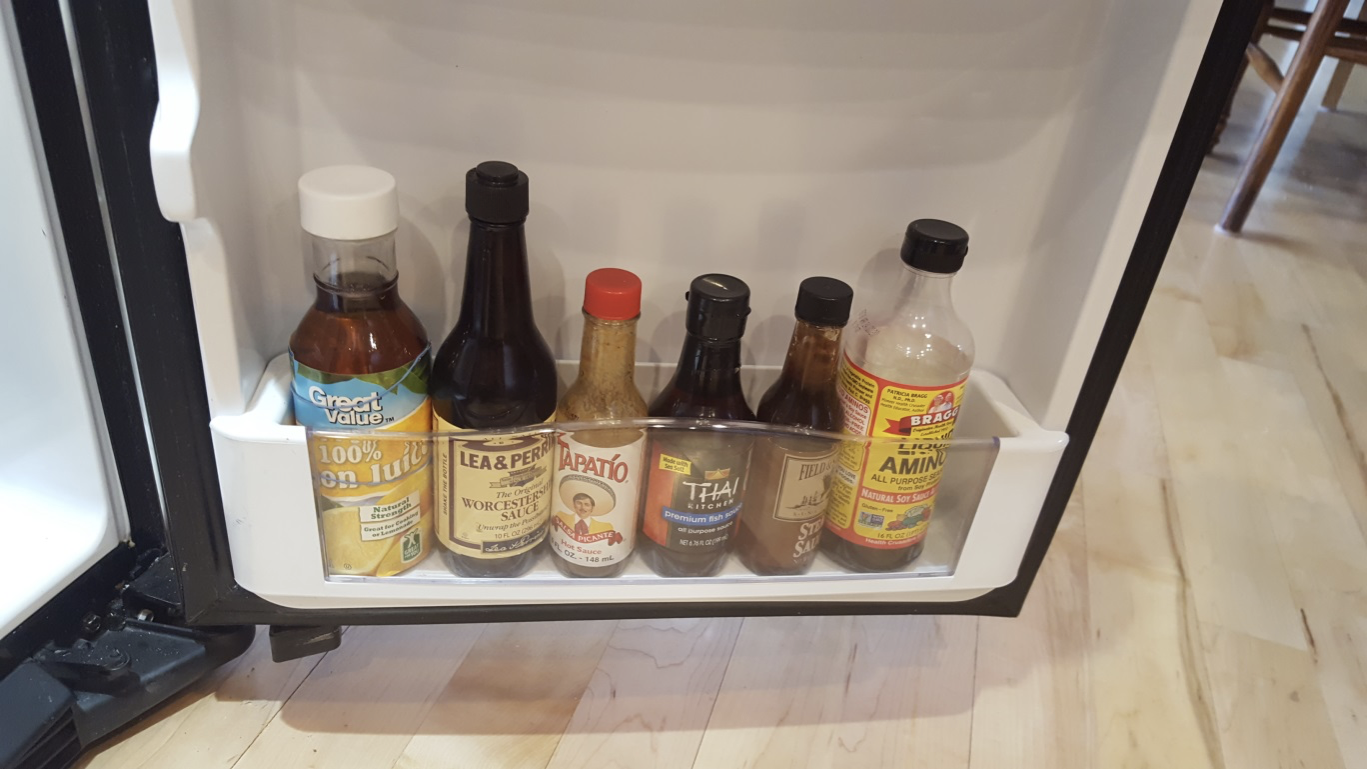 But anyway, in the off chance that you might actually run out of it (and you don't want to run to the store), having a recipe to make it from scratch does seem like a pretty good idea. So here you are (thanks to Linda of www.foodstoragemoms.com). Her instructions end with the statement that it can be stored in the refrigerator for up to 2 months. I laughed, and then I realized, "HEY, maybe the reason mine has lasted FOREVER is because it's loaded with preservatives! Hmmm, perhaps making our own Worcestershire Sauce isn't such a goofy idea after all."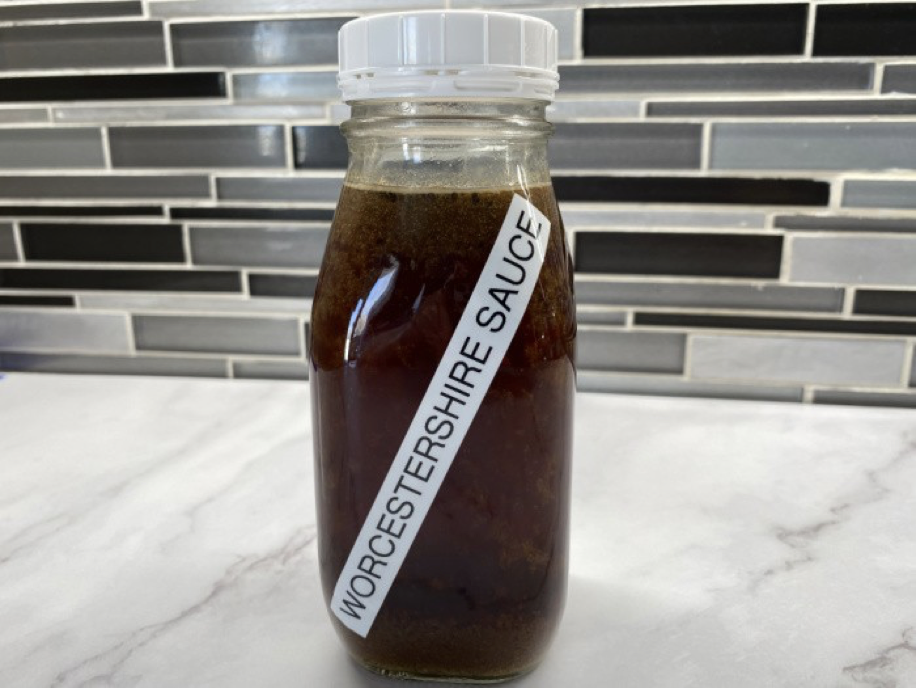 Homemade Worcestershire Sauce
Ingredients:
1
cup
apple cider
vinegar
1/4
cup
water
1/4
cup
soy sauce
1
teaspoon
molasses
2
tablespoons
brown sugar
2
teaspoons
dry mustard
1/2
teaspoon
garlic powder
1/2
teaspoon
onion powder
1/2
teaspoon
cinnamon
1/4
teaspoon
ground
ginger
1/8
teaspoon
black pepper
Directions:
Mix together the brown sugar, dry mustard, garlic powder, onion powder, cinnamon, ground
ginger, and black pepper. Add the apple cider vinegar, water, soy sauce, and molasses.
Whisk until smooth. Use a funnel to fill your jar. Shake the jar before each use. Store in the refrigerator
for up to two months.
With fresh Worcestershire Sauce on hand, you might want to include it in all sorts of things. It
adds a distinct flavor to cheese balls, sloppy Joes, and is even good in scrambled eggs. If you go
to www.leaandperrins.co.uk, you'll find oodles of their recipes that feature this unique sauce.

Recipe formatted with the Cook'n Recipe Software from DVO Enterprises.
Add Recipe to Cook'n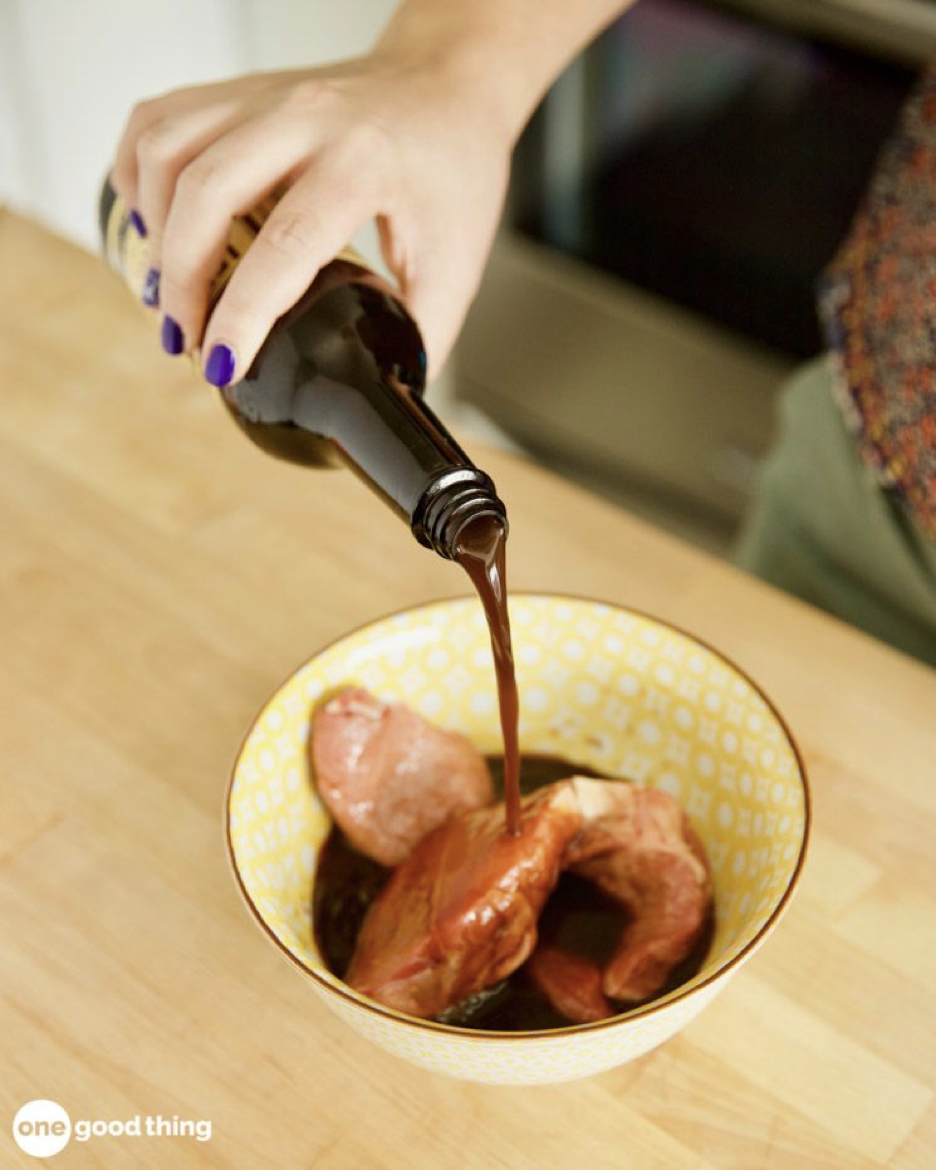 Linda, of www.foodstoragemoms, suggested you should also consider using it as a meat marinade. The list of uses really is endless, and as Linda says, "It gives a recipe that flavor none of us can explain, but we can taste it. And it's fabulous."
Sources:
www.saucerank.com
www.foodstoragemoms.com
www.onegoodthingbyjillee.com

Alice Osborne
Weekly Newsletter Contributor since 2006
Email the author! alice@dvo.com