A Recipe for Pure Deliciousness: Homemade Herbs de Provence!
If there's one thing we Cook'n cooks know about food, it's that homegrown, homemade dishes are healthier than store-bought varieties — and the satisfaction behind their creation makes them taste better, too.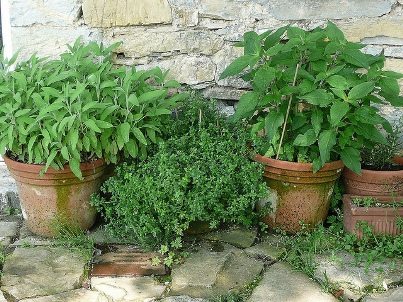 So here's a question for you: Why not extend that healthfulness as far as you can? Though buying spice blends for your kitchen might appear to be the simplest option, creating homemade mixes of dried herbs and spices is easier than it seems. Most of the ingredients can be grown in a backyard garden, and dehydrating simple spices is a breeze. This do-it-yourself approach reduces unhealthy preservatives in kitchen creations, too! Try out the following idea to preserve your fresh herb harvest and experience delicious flavors year-round.
Herbes de Provence is the place to start. These herbs can be gathered by the handful and used to impart their distinctive aromas to meats, vegetables, cheeses, soups, and sauces. This mix of herbs has a similar aroma to what we think of as Italian seasoning, but don't be fooled — herbes de Provence has its own unique depth of flavor.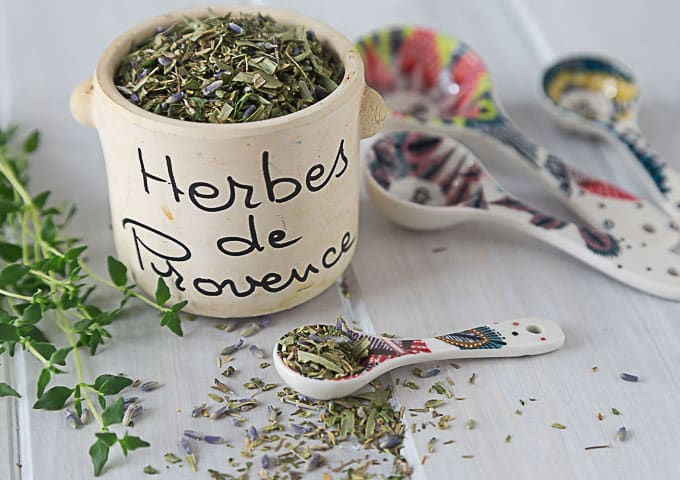 The composition of this heady herb blend varies from household to household based on personal preference; it may contain as few as 5 or as many as 11 different herbs. Thyme is always present, and often so are rosemary and savory. A most surprising ingredient can be lavender, which historically was added to the blend for the benefit of foreigners and tourists who saw Provence's purple-flowered fields as symbolic of the region. Traditional or not, its sweetness brings something special to the other flavors. Indeed, each herb in the blend contributes just the right degree of sweetness or spicy pungency.
Luckily, many of these adaptable herbs are common kitchen staples. Going forward, if you're not already growing your own herbs, you might consider it. But if you don't have your own fresh herbs from which to draw, you can purchase high quality varieties and mix up your own special Herbes de Provence blends. Here's a favorite recipe (from the wonderful site, Rachel Cooks, www.rachelcooks.com) to get your started: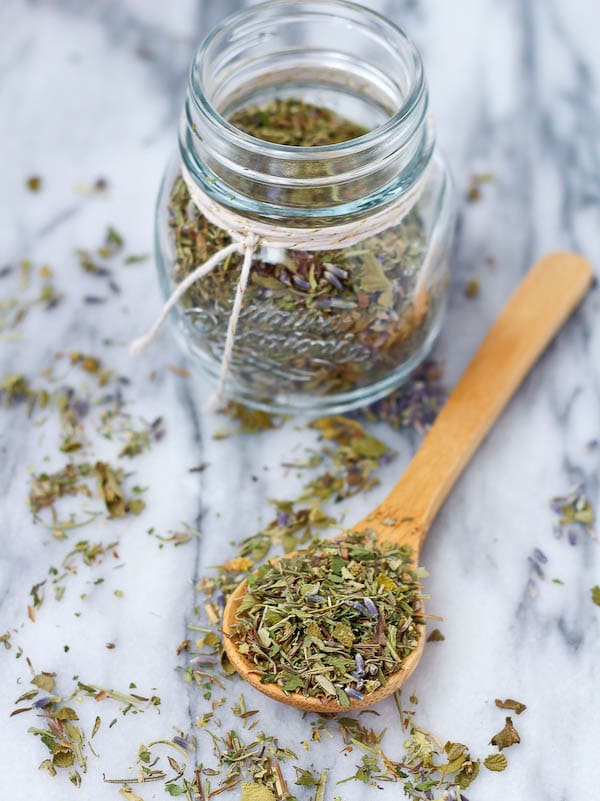 HOMEMADE HERBS de PROVENCE
(yield: 11 tablespoons)
3 tablespoons dried thyme
2 tablespoons dried savory
2 tablespoons dried oregano
1 tablespoon dried rosemary
1 tablespoon dried marjoram
2 tablespoons dried parsley
1 tablespoon dried lavender flowers (optional, but such a delicious addition)
Mix all ingredients together and store in an airtight container.

Optional: Blend in a spice grinder or using a mortar and pestle if you prefer the herbs to be a finer texture.
Add Recipe to Cook'n
I'll close with a quick bit of advice on the best way to store herbs and spices. After all the research and opinions are in, the most common suggestion for prolonging their flavor is to keep them tightly covered, then store them in a cool, dry place. I've mentioned this in other articles, but this means the cupboard above your stove isn't the best spot. In fact, because kitchens tend to get warm to hot due to cooking, baking, and canning, they aren't really the best place for storing herbs and spices.
If you could create room in your freezer, that's truly the best location. If you could manage this, then your whole spices could stay fresh for up to 2 years while ground spices would have a 6-month shelf life.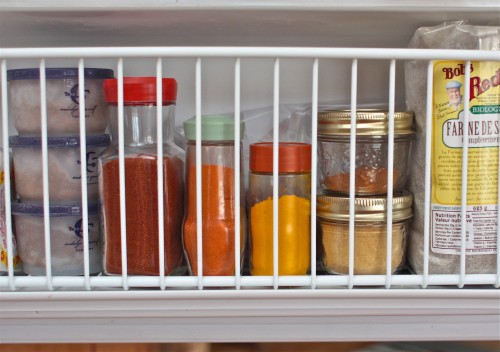 But for sure, at least store red spices, such as paprika and red pepper, and turmeric in the refrigerator. They will hold their color and keep their flavor much longer.
Sources:
www.gardenculturemagazine.com
www.ethnicspoon.com
www.rachelcooks.com
www.simplebites.net

Alice Osborne
Weekly Newsletter Contributor since 2006
Email the author! alice@dvo.com