My Favorite Summertime Dessert: Classic Strawberry Shortcake
During the summer I would gladly eat a rich, dense cinnamon roll (or 4) or have a warm piece of razzleberry pie, but what really tastes the best to me in the summer is a dessert that is light and delicious. I love refreshing desserts in the summertime that can cool me down a little bit and nothing is better than using fresh fruits or berries that are in season to accomplish this. The other day I got the most delicious, sweet organic strawberries from Costco I have ever had and I knew just what I wanted to do with them.
My favorite thing to do with fresh strawberries as of late is good old fashioned strawberry shortcake. I got this fabulous recipe from the Food Network's website from Mary Nolan. It is the most basic and interesting recipe for the short cake. She says she has made it hundreds of times over the years and her dad would beg her to make it all the time growing up. They would go out berry picking a lot and she would make shortcake with whatever berries they had just picked—strawberries, mulberries, raspberries, or blueberries.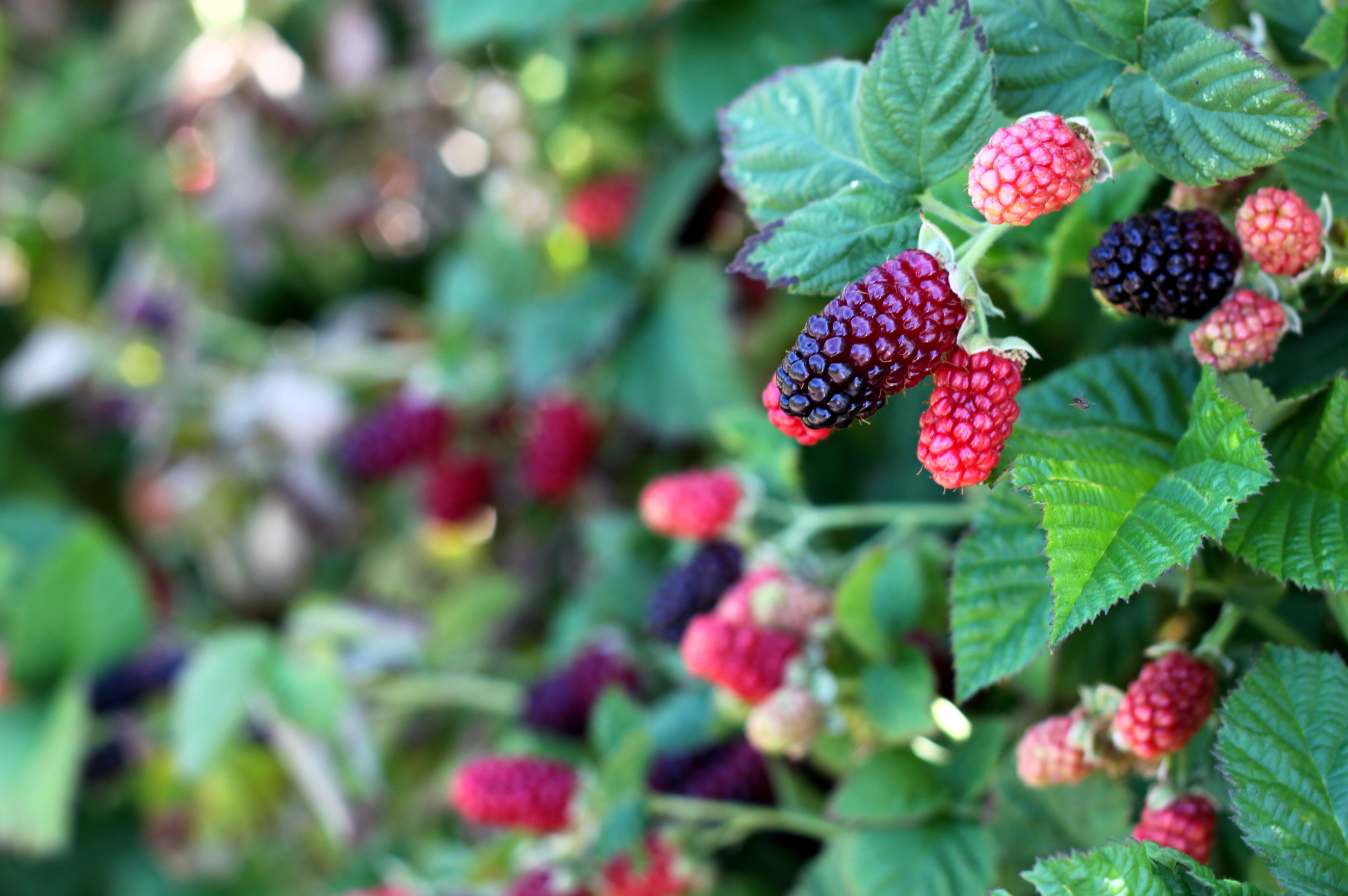 Anyway, it is a really interesting cake recipe to me because there are no eggs or butter or anything to help it rise—it is very basic and just has flour, baking powder and soda, a little salt and sugar, and a cup and a half of heavy cream. The cream must be what allows it to rise and gives it a rich, buttery flavor without the butter. Another reason I love this particular recipe so much is that just a touch of sugar in it and a little salt too. The cake is sweet, but not too sweet since you will be getting just the right amount of sweet from your strawberries and whipped cream.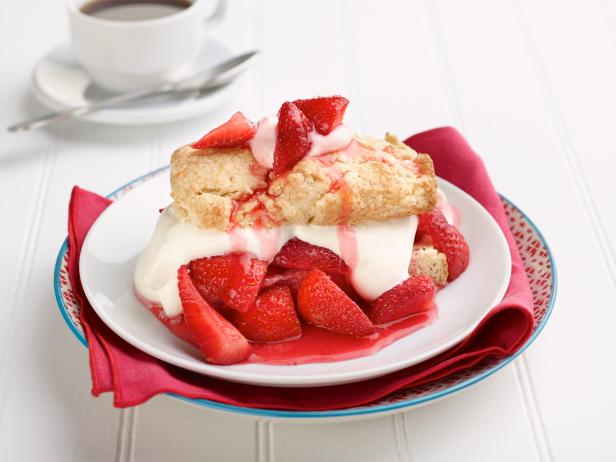 When you mix the batter together it is certainly not like any other cake batter I had ever mixed. It is really thick and a little bit sticky, kind of reminding me of biscuit dough much more than a standard cake batter. But you do not want to overmix or the cake will not rise and would probably be hard as a brick. I am going to post the recipe for this perfect shortcake in just a bit but I would recommend Googling Mary Nolan Strawberry shortcake recipe and watching her short video on how to make it if you would like the see the consistency of the dough before you make it. I am glad I watched the video and knew the consistency I was looking for before I made it or I think I would have been confused how thick it was and would have been tempted to add more liquids to the recipe.
What is your very favorite summery dessert that hits the spot on a hot summer day or night? I think strawberry shortcake is not something most people would think about first and foremost but I love sharing this treat with friends and family for a fun, nostalgic perfect summer treat.
Classic Strawberry Shortcake
Ingredients:
1 ½ pounds strawberries, stemmed and quartered
5 tablespoons sugar
2 cups all-purpose flour
2 teaspoons baking powder
¼ teaspoon baking soda
2 tablespoons sugar
¾ teaspoon salt
1 ½ cups heavy cream
Whipped Cream:
1 ½ cups heavy cream, chilled
3 tablespoons sugar
1 ½ teaspoons vanilla extract
1 teaspoon freshly grated lemon zest
Directions:
Mix strawberries with 3 tablespoons sugar and refrigerate while juices develop, at least 30 minutes.
Preheat the oven to 400 degrees F.
Sift together the flour, baking powder, baking soda, remaining 2 tablespoons sugar, and salt in a medium bowl. Add heavy cream and mix until just combined. Place mixture in an ungreased 8-inch square pan and bake until golden, 18-20 minutes.
Remove shortcake from pan and place on a rack to cool slightly. Cut into 6 pieces and split each piece in half horizontally.
Spoon some of the strawberries with their juice onto each shortcake bottom. Top with a generous dollop of whipped cream and then the shortcake top. Spoon more strawberries over the top and serve.
Whipped Cream:
Using a mixer, beat the heavy cream, sugar, vanilla, and lemon zest until soft peaks form, about 1 ½ to 2 minutes.
Add Recipe to Cook'n
Sources:
www.foodnetwork.com
www.52kitchenadventures.com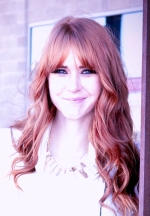 Mary Richardson
Weekly Newsletter Contributor since 2014
Email the author! mary@dvo.com