A Favorite Hot-Weather Meal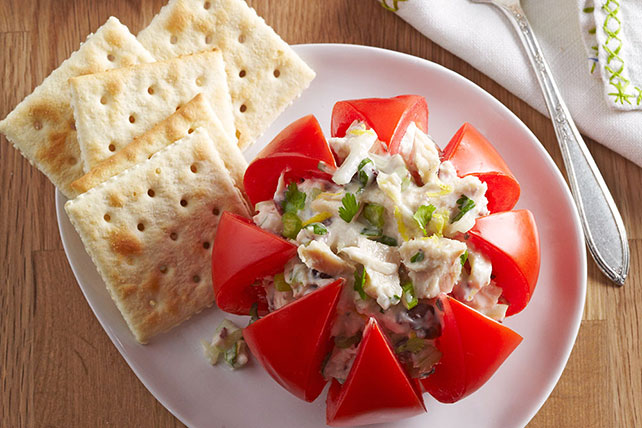 A favorite hot-weather meal at our house is stuffed tomatoes. Just thinking about them brings on the drool.
We all know how good tomatoes are for us. Loaded with lycopene, vitamins A and C, as well as a boatload of phyto-nutrients and fiber, tomatoes are high on the heart-healthy and anti-cancer list.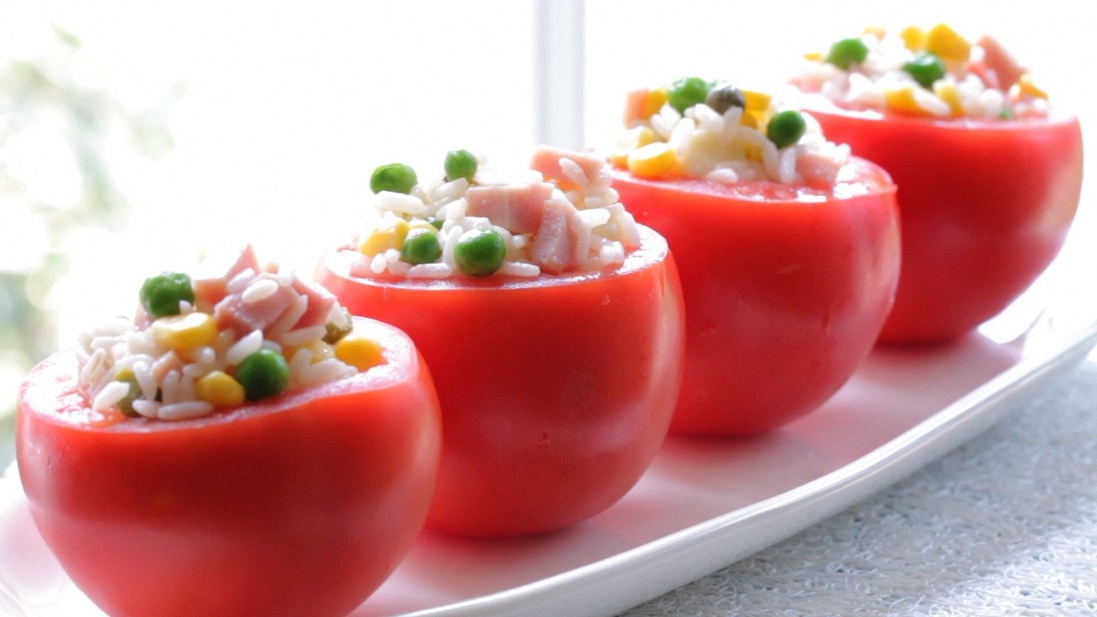 So stuffed tomatoes. This dish is limited only by your creativity and imagination. A stand-by stuffing I've used when the family was home was a tuna stuffing. I'd mix chopped celery, diced green onions, diced water chestnuts and sliced almonds with some mayonnaise and stuff our vine-ripened tomatoes. Sometimes we ate them raw, sometimes I'd sprinkle some shredded cheese and bread crumbs atop the stuffed tomatoes and pop them under the broiler for a few minutes. These were always a pleasant summer supper.
Another delicious tomato stuffing uses scrambled eggs, crumbled cooked bacon, and diced avocado. These were grilled under the broiler and served with salsa. They're perfect for breakfast or brunch.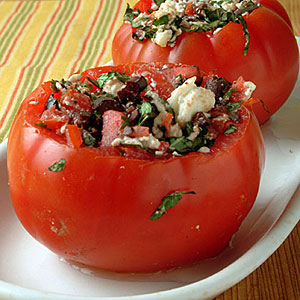 Chopped olives, feta cheese, chopped fresh basil, and chopped green onion make a nice tomato stuffing as well.
And stuffing a fresh tomato with a mixture of toasted bread crumbs, shredded cheese (Cheddars are always good) and basil pesto is ideal. This flavor combination works well with any leftover diced and cooked ham, also.
Shredded chicken, diced green onions, sliced almonds, bacon crumbles, and ranch dressing is another stuffing mixture that we can't get enough of. This makes a delicious sandwich spread or pita filling, by the way!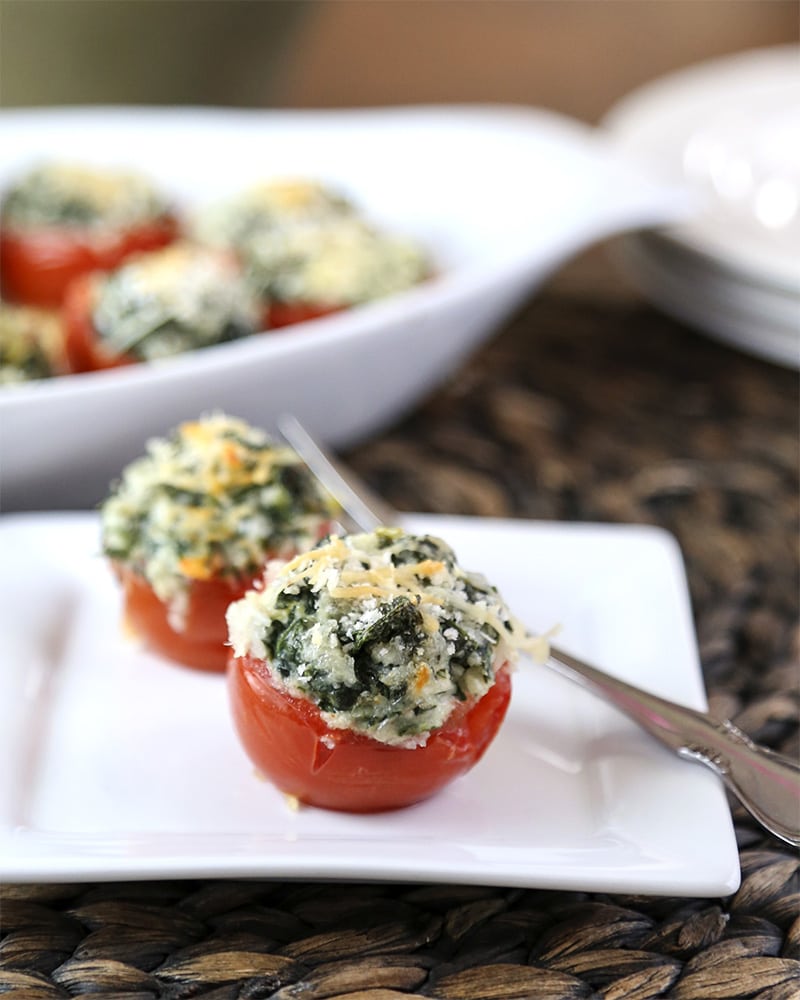 Another idea I've heard of, but haven't tried, is cooked quinoa mixed with cooked chopped spinach and blended with cream cheese. You might substitute either bread crumbs or cooked brown rice if you're not a quinoa fan.
My neighbor, Ruth Ann, was telling me that they like to stuff their fresh tomatoes with crab salad. She's prone to making hers from scratch, but says that deli crab salad works just fine.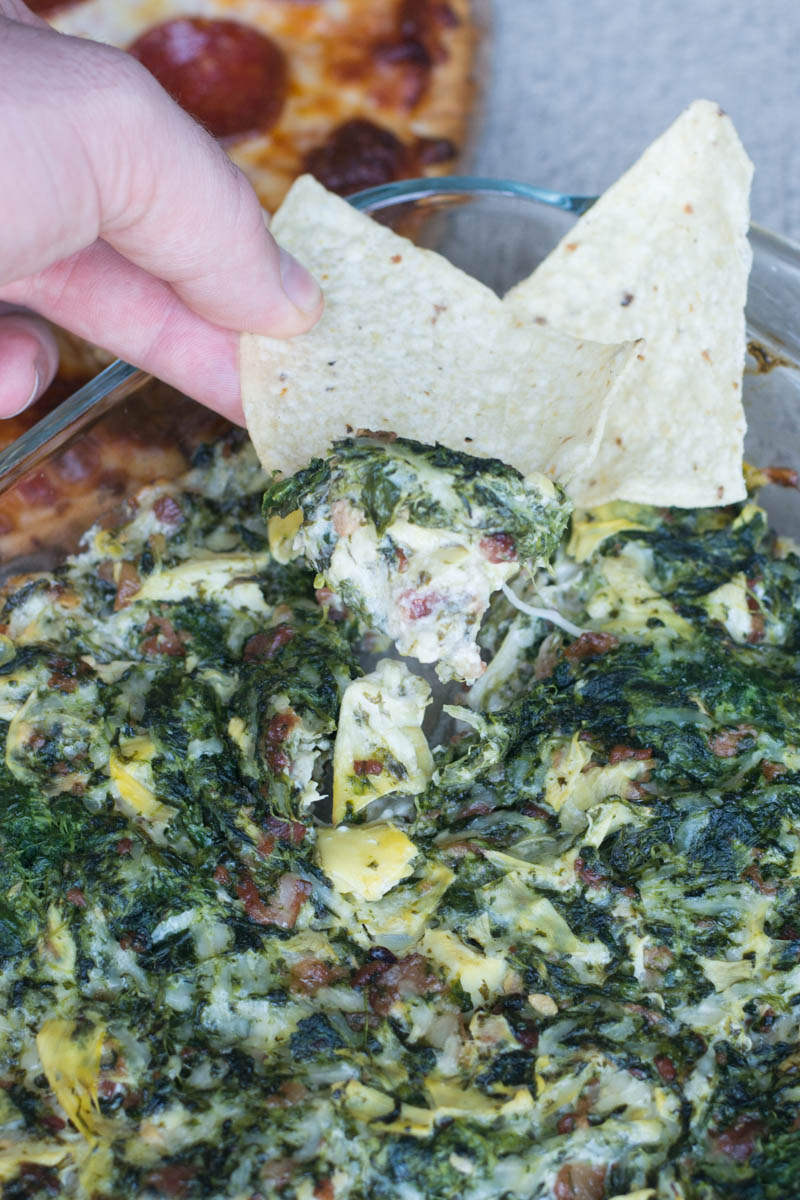 Aunt Annie used to stuff her tomatoes with the bacon artichoke dip that's so popular as a side dish at many restaurants now. She'd thicken it up a little with small toasted croutons.
One of our favorite stuffed grilled tomatoes calls for leftover Sloppy Joe filling and Cheddar cheese chunks. You could substitute leftover taco filling as well.
Grated and lightly steamed zucchini and carrots mixed with ranch dressing and bread crumbs and diced green onions is another way to stuff a tomato. The flip side of the idea is to stuff a zucchini with diced tomato, bread crumbs, and whatever else you have lingering in the fridge.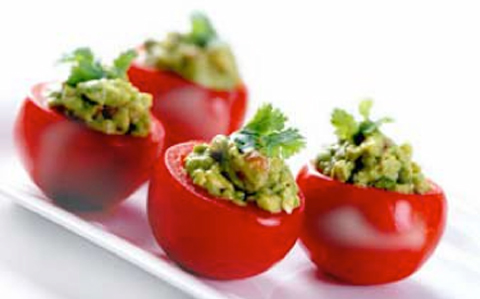 Finally, another family favorite is to stuff our fresh tomatoes with lots of guacamole. It's decadent, for sure.
To close, how about one of these favorite stuffing recipes? It's hard to choose, but let's try this one from a wonderful foodie site, Julie's Eats and Treats (www.julieseatsandtreats.com):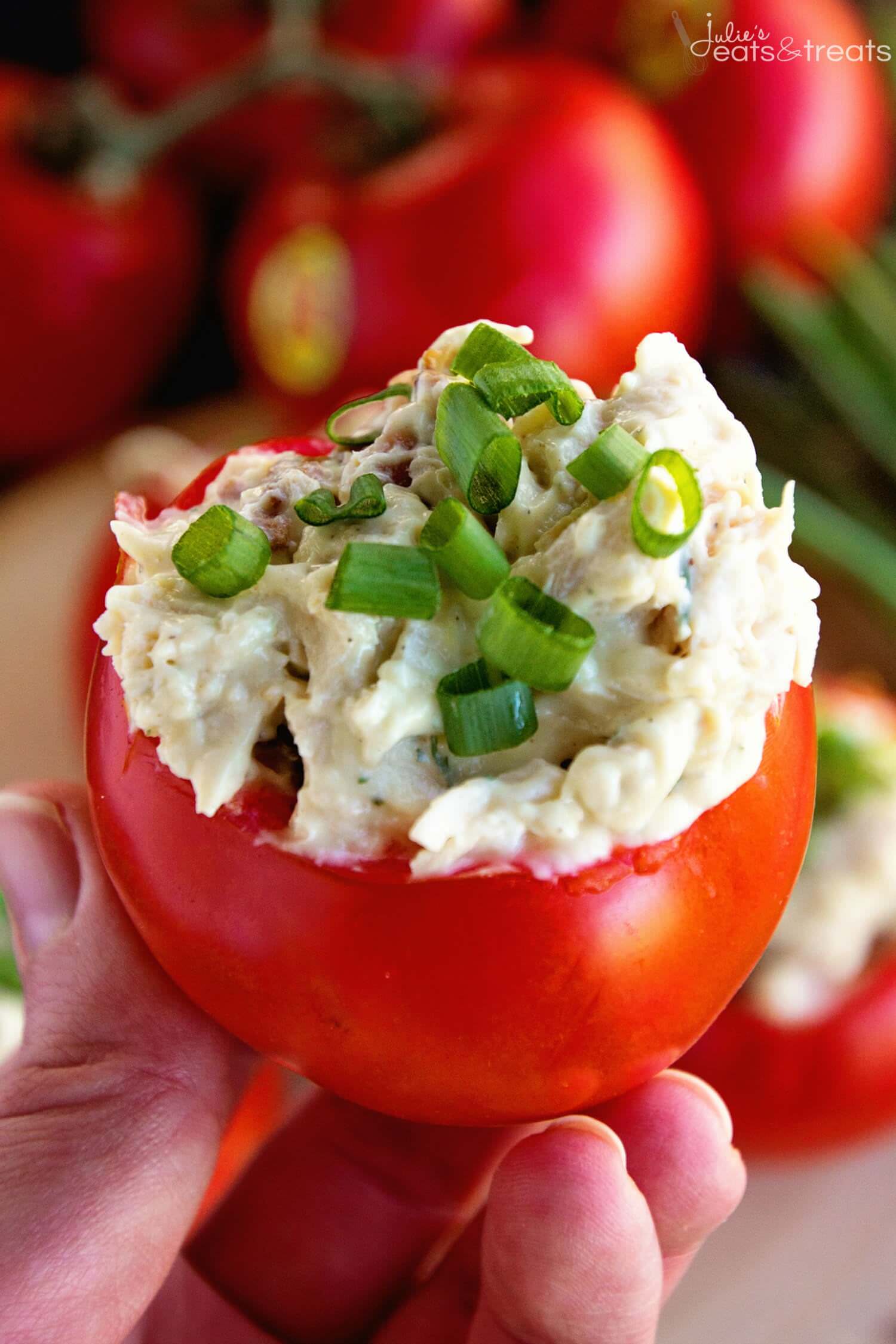 BACON RANCH CHICKEN SALAD STUFFED TOMATOES
1/4 cup mayonnaise
1/4 cup non-fat plain Greek yogurt
1 tablespoon Dijon mustard
2 tablespoons ranch salad dressing mix
1 ½ cups cubed and cooked chicken
1/3 cup cooked and crumbled bacon
1 tablespoon chopped green onions
6 ripe, fresh tomatoes
In a medium sized bowl whisk together mayonnaise, yogurt, Dijon and ranch seasoning until well combined. Add the chicken, tomatoes, bacon and green onion to mixture and stir until evenly coated.
Refrigerate for 1-2 hours for flavors to combine.
Take tomatoes and cut the top off. Core the middle to remove the seeds. Stuff tomatoes with chicken salad mixture.
Garnish with green onions and serve.
Add Recipe to Cook'n
Sources:
www.kraftrecipes.com
www.cookinglight.com
www.youtube.com
www.recipepes.com
www.clarkscondensed.com
www.nancynewcomer.com
www.julieseatsandtreats.com

Alice Osborne
Weekly Newsletter Contributor since 2006
Email the author! alice@dvo.com