Question for Santa - What do your reindeer eat?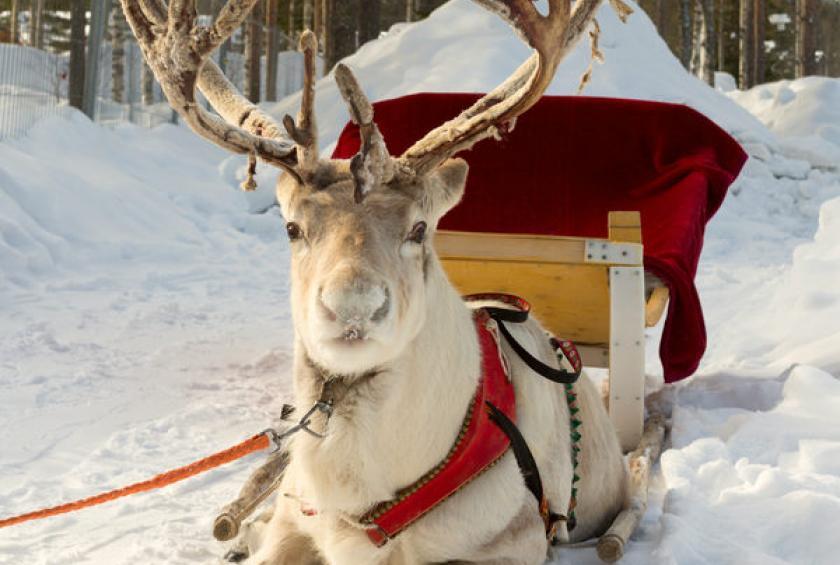 Question: Dear Santa, What Do Your Reindeer Eat?
Santa's Answer: Reindeer, or caribou, are primarily plant eaters that love feeding on leafy greens and mushrooms, and on occasion, bird eggs and arctic char. And though they're not available to them in their natural habitat, they also love carrots and apples as a little sweet treat. This Christmas, when setting out your plate of cookies and milk, be sure to include some healthy treats, too. Everyone needs a little leafy green goodness!
Also, be sure and help guide Rudolph and his team this Christmas Eve with some 'Magical' reindeer food. Sprinkle the mix of oats and edible glitter in the yard - the glimmer in the moonlight will light the way for Santa and his sleigh and the reindeer will have something to eat after all their hard work!
Merry Christmas ~ hohohoho ~ see you soon~