SAVE Time & Energy with GREEN SMOOTHIE PACKS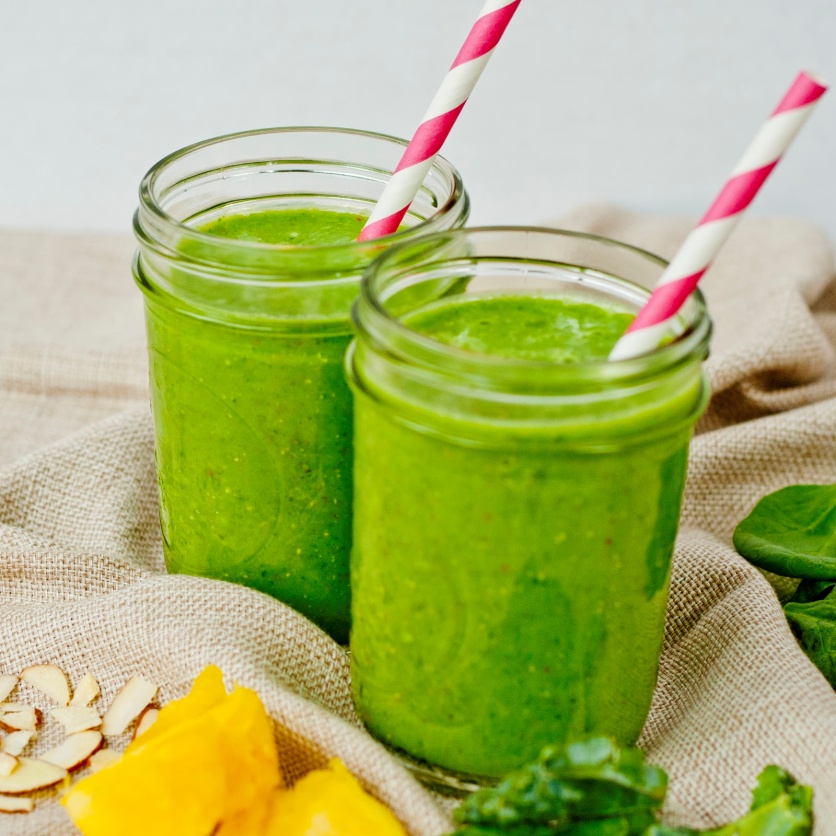 If you're a fan of green smoothies, then here's some information to save you time and energy with the business of green-smoothie-making. It's from a terrific site,
Live Simply
(www.livesimply.me). Even though smoothies are a favorite way to start the day, on occasion there's not the time to indulge in preparing this healthy breakfast. That common dilemma is what makes
Live Simply
so invaluable. Kristin, owner and editor of this truly helpful site, came up with the solution to this lack-of-time issue.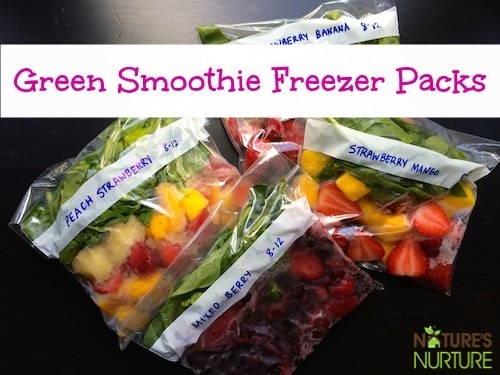 Here's the deal: Not only do we not always have the time the process takes, it also just gets tiring having to pull out several different bags and containers from the fridge and freezer, washing the fruit, then cutting it up, etc. Kristin's solution? Green Smoothie Freezer Packs.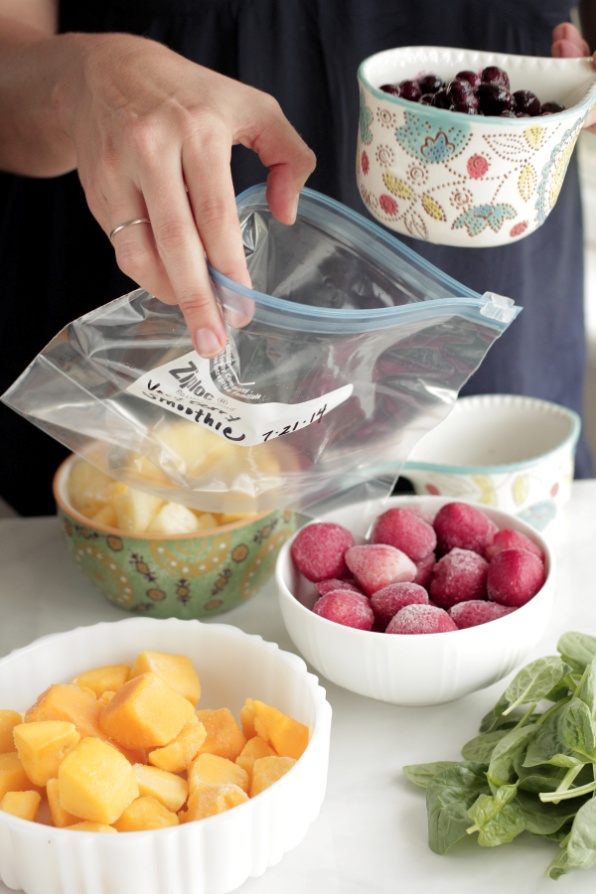 The premise: To make things easier, do your smoothie prep work
all at once
, ahead of time. That way, making a nutritious green smoothie every morning is as easy as dumping a freezer pack into the blender and flipping a switch! I confess I'd never thought of this (duh).
To get fellow smoothie-lovers started, Kristin shares five of her favorite, tried and true smoothie pack recipes. See what you think: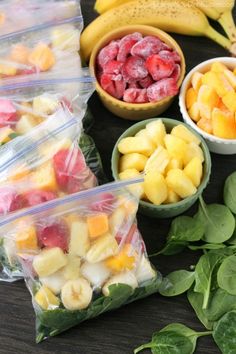 5 FREEZER SMOOTHIE PACKS
Very Berry Smoothie
1 cup blueberries

1 cup strawberries

1 banana, sliced

liquid: 1 cup apple juice

Mango, Strawberry & Banana Smoothie

1 cup mango pieces

1 cup strawberries

1 banana, sliced

liquid: ½ cup yogurt + ½ cup water (plain or flavored yogurt; it doesn't matter)

Berry Grape Smoothie

1 cup blueberries

1 cup strawberries

½ cup grapes

liquid: ½ cup yogurt + ½ cup water (plain or flavored yogurt; it doesn't matter)
Tropical Bliss Smoothie
1 cup pineapple chunks

1 cup mango pieces

1 banana, sliced

liquid: 1 cup orange juice
Sweet & Sour Berry Smoothie
2 kiwis, peeled and halved

1½ cups strawberries

½ cup peaches, sliced or chunked

liquid: ½ cup yogurt & ½ cup orange juice
GENERAL INSTRUCTIONS: In labeled plastic zippered freezer bags, combine the ingredients for each smoothie except the liquid. Keep bags in the freezer. To use a freezer pack, add 1 cup liquid to the base of the blender followed by smoothie pack contents and any extras such as chia or flax seeds, gogi berries, cacao powder, etc. Blend until smooth. Note: Add 1 cup of greens to any smoothie pack before freezing for added nutrients.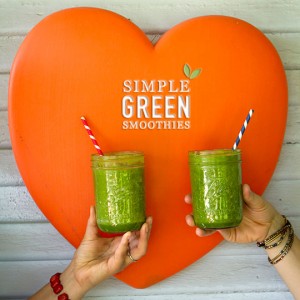 Now that we know an easier way to get into the green-smoothie-habit, let's review some basic reasons to love your green smoothies and get into the routine of preparing one each day. Here's what the folks at
Simple Green Smoothies
(www.simplegreensmoothies.com) have to say:
1. They're a natural energy booster; count on them to keep a little pep in your step in the morning (and during those afternoon slumps).
2. They're a natural weight loss help; this is just a happy side effect of gulping these in place of a typical breakfast (when you make sure to include healthy fats and protein to make it a more complete meal).
3. They're an immune-booster and will help you stay healthy all-year-long. And when you're feeling under the weather, turn to a green smoothie along with your chicken soup!
4. They're packed with disease-fighting antioxidants. The phyto-nutrients in leafy greens boost your body's immune system and keep it functioning properly.
5. They're the best food—hands down. It takes less than 5 minutes to make a green smoothie (and clean up!) and they're super easy to take on the go– especially when you prep ahead.
I'll end with another valuable piece of information. The girls at Simple Green Smoothies did the smoothie-beginner a favor. They share their beginner-friendly formula making the majority of their delicious green smoothie recipes. I wish I'd had this information years ago when I started making smoothies. I came up with some real barfers. But you novices out there can avoid that trial and error stuff, thanks to the generosity of the Simple Green Smoothie folks. Here's the magic formula, and meanwhile, let's go make those smoothie packs so we can save some time and energy!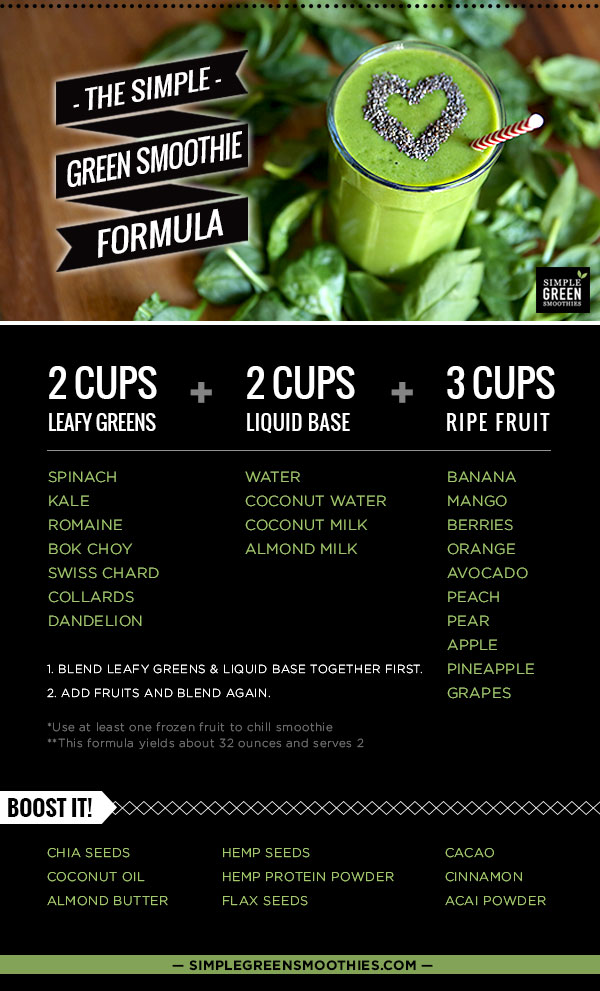 Add Recipe to Cook'n
Sources:
www.healthysolutionsinsideandout.com
www.naturesnurtureblog.com
www.livesimply.me
www.pinterest.com
www.simplegreensmoothies.com

Alice Osborne
Weekly Newsletter Contributor since 2006
Email the author! alice@dvo.com