Legend of the Candy Cane
I love everything about this time of year. I love the weather, the lights, shopping for my loved ones, and most importantly- the spirit of good cheer and love that just seems to abound this time of year. I love being able to take the opportunity to reflect on the birth of our Savior, and what that means for me and my life.
But when I am really honest with myself, I realize I am not always as good at focusing on those important things this time of year. It's so easy to get caught up in the presents, the parties, the shopping, just the busy-ness that this time of year can bring. The best way I have found for me to combat this is to make sure I have plenty of activities and reminders around my house that help my family focus on the real meaning of Christmas.
One thing I love to do is to teach my children the legend of the candy cane. We see candy canes EVERYWHERE this time of year, and I love that when my children will see a candy cane, they won't just see a stick of peppermint candy- they will be reminded of Jesus, and why we celebrate Christmas.
There's several ways you can teach your children or grandchildren the legend of the candy cane. Growing up, my mom always read us the story written by Lori Walburg.
Insert candy_cane_book image here
The illustrations are beautiful, and it was a lovely way to be reminded of the more important things of Christmas time. Of course, you don't have to have a book to teach your children, ;). Here is a summary of what exactly the candy cane represents:
The Shepherd's Staff: He chose to make the candy cane in the shape of a shepherd's staff. After all, Jesus is the shepherd to his followers and the Bible notes that the "sheep" would hear His voice and follow him

The Letter J for Jesus: Not only was the candy cane in the shape of a staff, but when held upside down, it formed a "J," which stood for Jesus

He is A Rock: The candy maker chose hard candy for the candy cane, which was done to remind children that Jesus was our "rock," dependable and strong

By His Stripes: Wide red stripes were added to the candy cane, representative of the crucifixion and the blood Jesus shed for our sins.

Red-His Shed Blood: Through his blood, we are given salvation and life

White-Purification from Sin: There are also white stripes on the candy cane, which represents the holiness, and purity of Jesus, who was sinless

Sweet Fragrance of Christ: Peppermint was the flavor that the candy maker chose for the candy cane. Peppermint was very similar to hyssop, which was used for sacrifice and purification in the Old Testament, reminding us of the sacrifice that Jesus made for us. It also reminds us of the spices brought by the Wise Men when they came to visit Jesus

Broken For Us: Of course, when the candy cane is eaten, it is often broken, which the candy maker meant as a reminder that when Jesus was crucified, his body was broken

Love of Christ: The candy cane was also made to be given as a gift, representing the love of Jesus when he gave us the gift of salvation.
You can read through the representations together as a family and discuss the meaning of each one, or break it down and talk about one aspect each day leading up to Christmas.
There are also so many cute print-outs you can find online- just print one out and hang it in your kitchen, or set it next to a festive bowl of candy canes as a special table centerpiece. Many of these are simpler versions of the full explanation, which is perfect for young ones!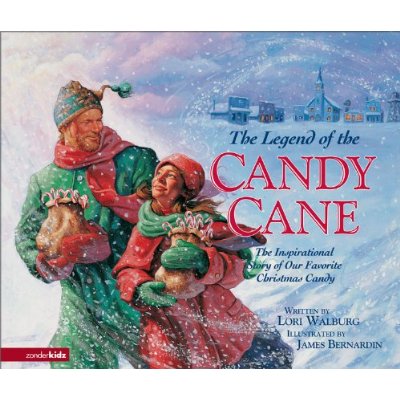 You can also decorate with candy canes, make candy cane shaped cookies, or make candy cane hot cocoa to surround your children with that sweet reminder of their Savior's love for them. I also love the idea of giving out candy canes with the poem attached- to neighbors, friends, even strangers at the mall! What better way to spread Christmas cheer and teach your children to think of others at Christmas time?
I hope we each have a wondrous and magical Christmas season, but more importantly, I hope we each take time to reflect on the specialness of this Christmas season and remember why we call it "Christ"mas.
Sources:
http://www.thebettermom.com/the-better-mom/2013/12/13/teach-about-jesus-with-the-legend-of-the-candy-cane
http://happyhomefairy.com/the-legend-of-the-candy-cane-free-printable-tag/
http://yourvibrantfamily.com/day-7-10-candy-cane-activities-that-keep-christ-in-christmas/#
http://hellogiggles.com/history-of-the-candy-cane/2/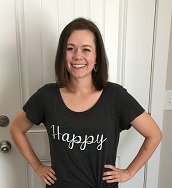 Camille Hoffmann
Weekly Newsletter Contributor since 2014
Email the author! camille@dvo.com