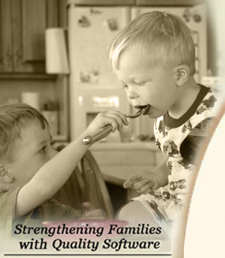 Cook'n Club Home
Subscribe Now!

Cook'n Forum
HomeCook'n Archive
Give-Aways

I have spent the last 2 hours reading your newsletter and wonderful recipes. I have already printed a whole bunch I want to try. I love them because they are using ingredients one has on hand. I love that and just wanted you to know how much we appreciate all your hard work in putting together this newsletter. Thank you very much.

Anna

Volume I - March 24, 2007
Get In Shape, Once and For All, In 3 Easy Steps
by Alice Osborne

First week: Step 1: Banish Wheat From Your Diet
Last week: Step 2: Knock Out Your Appetite
This week: Step 3: Shift Into High Gear--A Healthy, Safe Way to Rev Up Your Metabolism


You've eliminated wheat from your diet, you've been harnessing your appetite by adding fiber (specifically flax seed), NOW you're ready to shift into high gear and rev up your metabolism, and start burning fat and calories more efficiently. Dr. Susan Lark says "You may be surprised to hear that along with its antioxidant properties, green tea can help you burn calories as well."

She explains that it contains special chemicals called catechins that protect a brain chemical related to metabolism. The higher your levels of this brain chemical, the greater your metabolism and the faster you burn calories.

One cup of brewed tea (decaffeinated is available for those that don't take caffeine) contains about 100 mg of catechins. To reap the full benefit of green tea, Dr. Lark recommends consuming at least three eight-ounce cups daily (to provide roughly 240-320 mg of catchins). If you prefer not to drink the tea, either of these options provides the same level of protection (either product can be found at any natural or health foods store):


300-400 mg daily of greentea extract. Be sure the product is standardized to 80% catechins and at least 50% epigallocatechin (EGCG). This extract is not always caffeine-free, so check the label.
100 mg of green tea catechins, taken three times daily. This product IS caffeine-free.

Consistently do this one simple thing to help fuel up your metabolism each day, and after about 6 weeks, you should find you've dropped some weight—especially if you combine green tea consumption with the elimination of wheat and the addition of flaxseed into your diet!


---
Contribute to the Cook'n Club!
DVO would love to publish your article, prose, photography and art as well as your cooking, kitchen and nutrition tips, tricks and secrets. Visit the Newsletter Submission / Win Win for All section in our Forum for more information and details.
---
---