Food Traditions- Building a Family Culture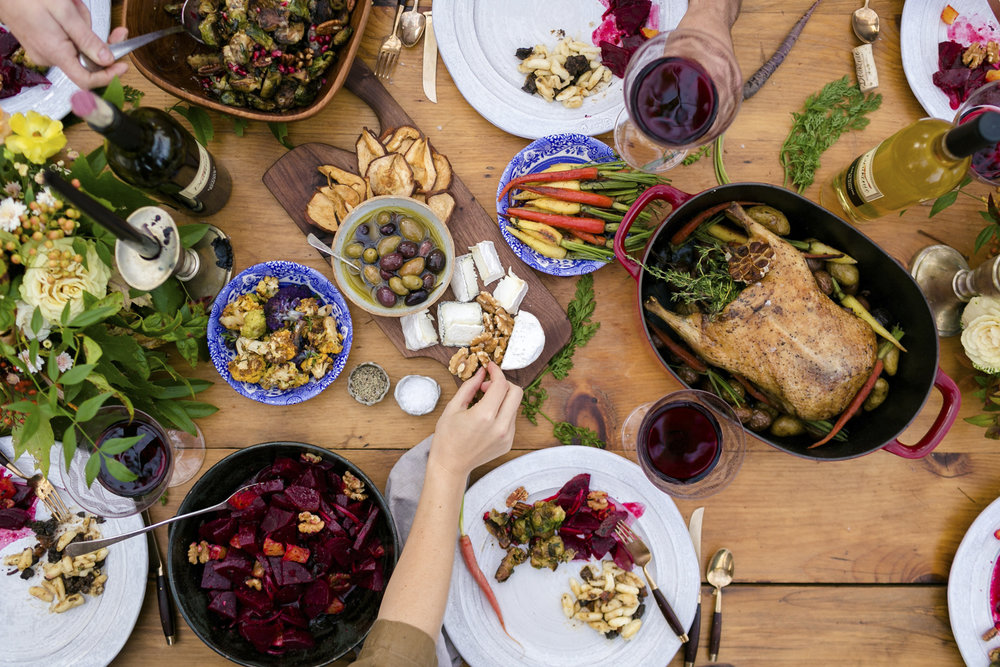 I've said it once and I'll say it again- I love how fun food can be. Yes we need to eat to survive and fuel our bodies, but I also find so much joy in celebrating with food. A fun meal or special treat can turn something mundane into something extraordinary.
My husband has this concept of family culture that he brings up often. It's so easy to be busy these days- there's always a to-do list a mile long, problems pop up, life happens- most days it's just a rush to get the basics done, and I know we're not the only family to feel that way! But that's not what we remember from our childhoods, that's not what we tell people about who we are as a family. Your family culture is all those small traditions and memories that create the loving and fond times to look back on, the things that represent who you are as a family. And I whole-heartedly believe that food plays a big part in that.
Here are some of our family's traditions that add to our family culture.
We set up Christmas the day after Halloween. I LOVE Christmas. And my husband thinks it's silly to spend so much time decorating for Christmas to only enjoy it for a couple weeks, so a few years ago we started decorating the day after Halloween. We put the lights outside, put up the tree and get everything ready to enjoy through the holidays. Then we end the day by ordering pizza and watching a Christmas show as a family to ring in the holiday season. It's one of my favorite days of the year!
Another fun tradition comes with New Year's Eve. We always have lots of finger foods to snack on all night, and no New Year's Eve is complete without a Shirley Temple. This was one of my favorite things to look forward to as a child, and I continue it with my own children. It's a special drink we only have one time a year!
Speaking of my family growing up, we do Thanksgiving a little differently. I'm the oldest of 10, which is a blast, but bless my mother- she's got her hands full for sure! The year my youngest brother was born, the idea of cooking a big Thanksgiving dinner was just too overwhelming. Someone suggested we just make a bunch of pizzas, and since everyone (especially the kids) loved that idea, we did it- and it has stuck ever since. Thanksgiving means a smorgasbord of pizzas at my parents' house, and none of us are too sad about it!
Homeschool comes with many perks, but we have a couple fun traditions to make it extra special. The night before we start our school year, we have a big salad bar and pizza bar. The kids love it because they create their own everything, and I love it because it's pretty simple to throw together. We also celebrate when a child completes the reading program I've used with each of my kids (they usually complete it their Kindergarten year). We take the whole family out for ice cream when they complete the program- and I have found that to be pretty motivating- for the child, and everyone else ;).
For Valentine's Day, we do a candlelit dinner at home with the kids. It's always so crowded on Valentine's, and babysitters aren't always available, so we decided to be proactive and make it our own day (we can always go out on another day). We make a nice meal, pull out the nice china, and eat by candlelight while everyone tells each other what we love about each person in the family. It's become one of my favorite meals, and my kids definitely look forward to it as well! I love the spirit of love it brings into the home.
Twice a year we have the opportunity to listen to
General Conference
, an uplifting broadcast put on by the Church of Jesus Christ of Latter-Day Saints. We always do fun foods, but the past two years I've put together a fun fall board to snack on during the October conference, and it's been such a big hit that I think it's becoming another tradition for sure! It's fun to see which traditions are old and tried and true, but it's fun to watch new traditions develop as well!
You might have similar traditions, or maybe ones that are completely different from mine! This list is by no means comprehensive, but maybe it gives you a small taste of our family culture, and who we are.
I'd love to hear about your family culture! What are some of your family traditions? I'd love to hear them in the comments below!
Sources:
https://www.kgun9.com/news/local-news/azdhs-how-to-celebrate-thanksgiving-safely-and-responsibly-during-covid-19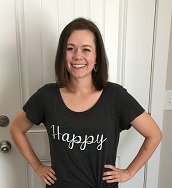 Camille Hoffmann
Monthly Newsletter Contributor since 2014
Email the author! camille@dvo.com
---
Subscribe to Cook'n Premium and get newsletter articles like this each week!