How to Cook When You Lose Power
If you haven't experienced a power outage in your area, you are one lucky duck. It seems like this is becoming a more and more common occurrence across the country. So, with the idea in mind that maybe your luck could run out, here's some terrific information from Linda Loosli, of Food Storage Moms (and I thank her with all my heart!).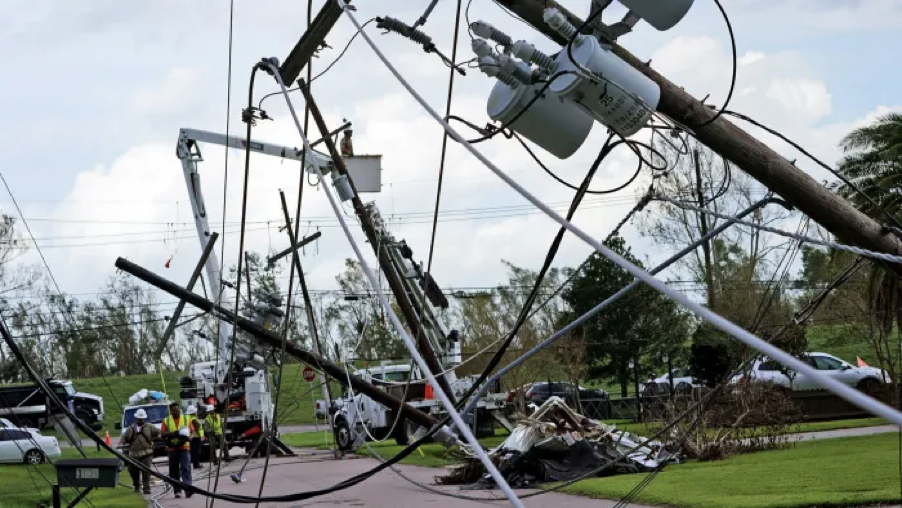 As the article title says, the specific focus is how to keep cooking during a power outage. Linda lists 7 ways, each with their pros and cons.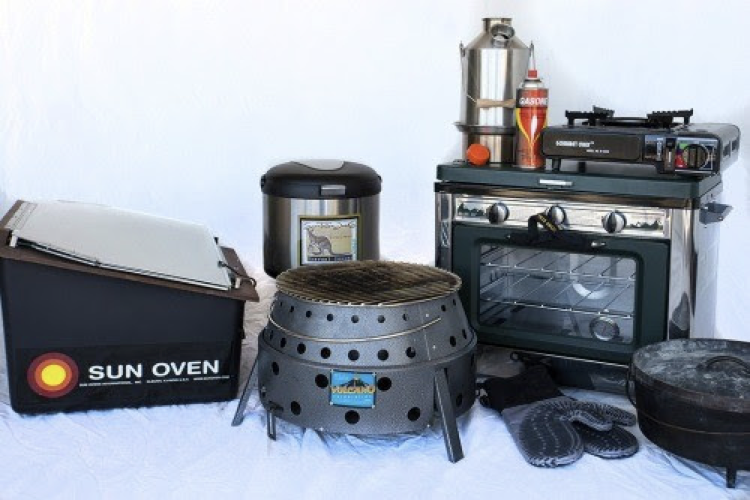 SUN OVEN pros:
No purchased fuel required, only sunshine needed.
You can bake anything in a Sun Oven that can bake in a conventional oven, if you can get the Sun Oven up to the required temperature. Try to gauge cooking from around 10:00 A.M. to 2:00 P.M., or when sun is at its peak.
No special recipes required; if your pan fits inside, you can bake it.
It'll pay for itself quickly because of the zero need for fuel.
It's versatile; will cook/bake bread, dinner rolls, biscuits, casseroles, baked chicken, pot roasts, pork tenderloin, cakes, cupcakes, muffins, quick breads, breakfast casseroles (probably more).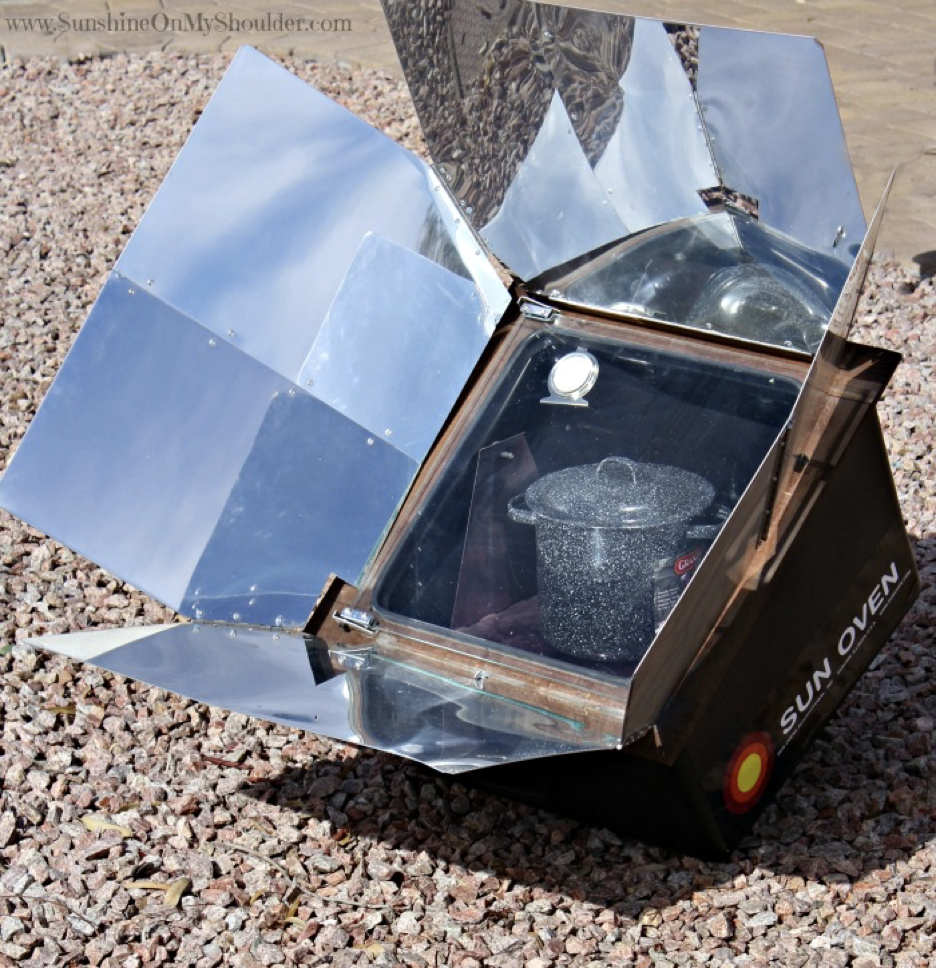 SUN OVEN cons:
Cooking depends on adequate sunshine.
Glass or dark baking pans needed. (Shiny surfaces reflect the heat away from item being baked.)
It doesn't fry food; it only bakes.
It's pricey; cost can be reduced by buying just the oven without its kit of pans and other accessories. If you have pans that fit inside the oven then you're set.
VOLCANO STOVE pros:
You can use wood, charcoal, and propane.
Comes with either the small propane canister adaptor or the large propane tank adaptor.
Comes with a zippered bag and other handy items; the fuel fits compactly inside the larger heavy-duty bag if you want more options for transport and storage.
It's a perfect camping item because you can cook on top of a sturdy picnic table.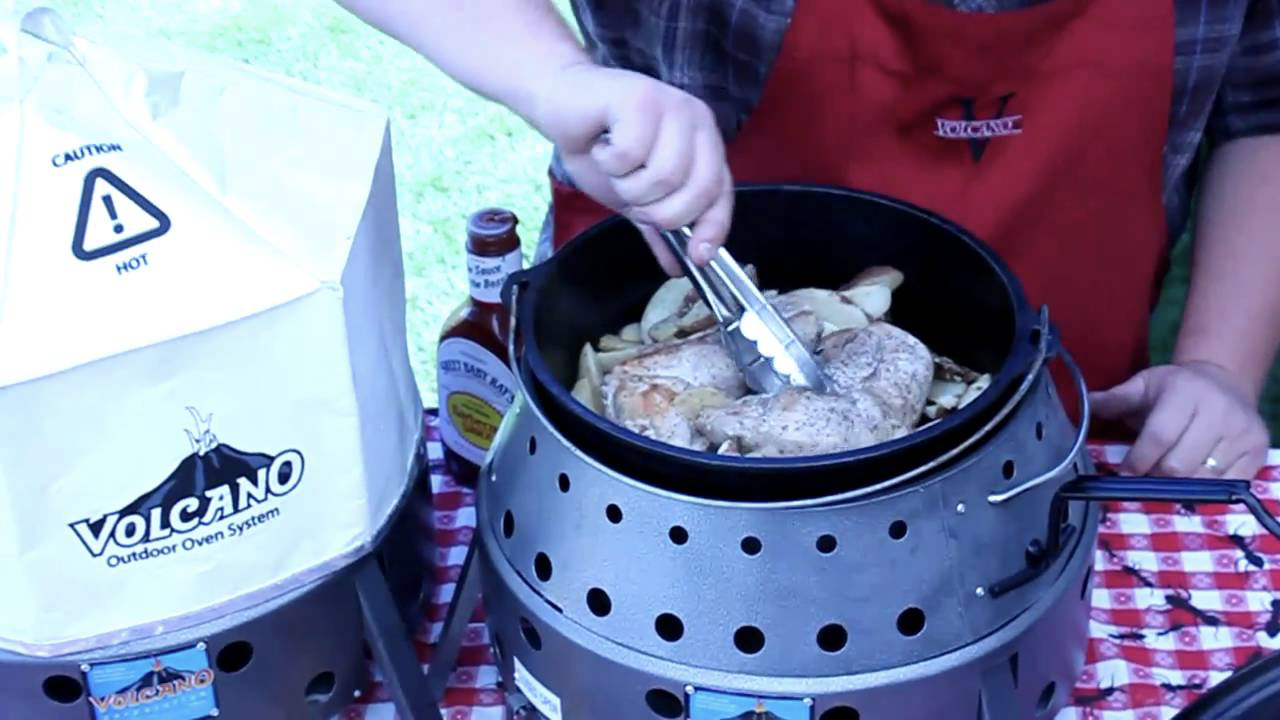 VOLCANO STOVE cons:
It's meant only for outside cooking.
It's pricey.
Smaller range of uses than a Sun Oven. The Volcano will cook hamburgers, hot dogs, bread (if you use the product's tent), steaks, pizza (on cast iron pizza pan), anything you would barbecue.
THERMAL COOKER pros:
It uses very little fuel; once you bring the food to a boil (Linda uses a butane stove) using the inner pan for four full minutes, then quickly put it in the outside Thermal Cooker and lock it closed.
It now compares to a slow cooker.
You don't need thermal-cooker-specific recipes.
It's great for frying sloppy joes, and it will keep them warm for 4-6 hours after the four full minutes of boiling.
You can make chili using cooked beans, fried meat; bring it to a boil for four full minutes. Place the inner pan inside the outer thermal cooker, set, and forget. It'll keep it warm for 4-6 hours.
Bonus: make a salad; place it inside the inner pan and in refrigerator overnight. The next morning, place the inner pan inside the thermal cooker and lock it closed. It will keep your food cold for 4-6 hours.
Because of this feature, it's perfect for family reunions, tail gate parties, and traveling.
It uses very little fuel.
It does cook/bake a decent range of items: small pot roasts with potatoes, carrots and onions; soups; stews; chili; baked chicken; Tuna Noodle Casserole; macaroni and cheese; spaghetti sauce and noodles; oatmeal; bread; applesauce; anything you can cook in a slow cooker.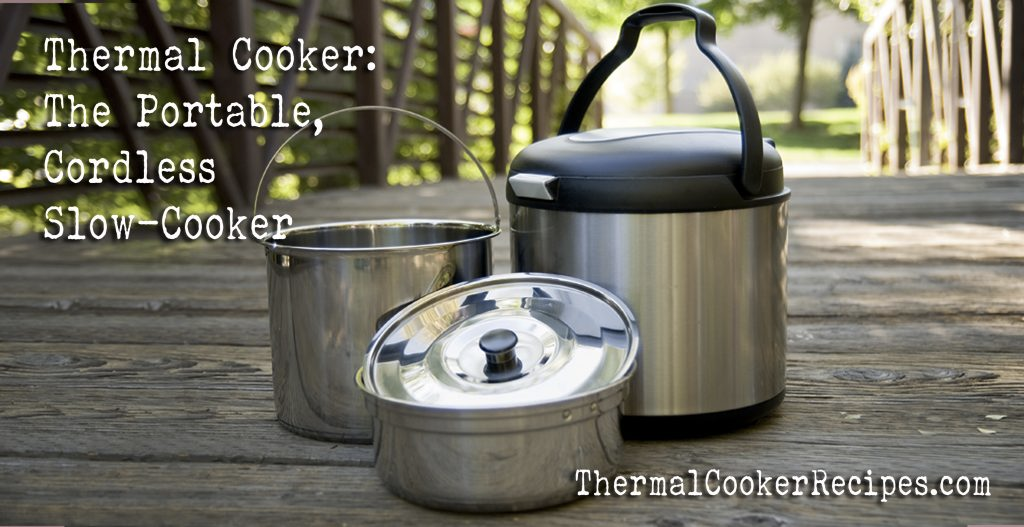 THERMAL COOKER cons:
It doesn't work with frozen food, as it will not defrost AND cook the food.
It doesn't handle tough cuts of meat.
Some type of stove needed (butane, for instance) to bring soup/stew add-ins to boil (such as carrots, potatoes, and onions). From there you place the inner pan inside the outer thermal cooker and lock it shut.
KELLY KETTLE pros:
You can use twigs, dry leaves, or pine cones (practically free fuel) to cook outside.
You can make small pans of soup or boil water within minutes.
Comes with a storage bag.
KELLY KETTLE cons:
Can only be used outside.
It has a small cooking surface.
It won't safely support a heavy pan (think cast iron).
Limited range of uses; boil water for hot chocolate and instant coffee; heat soups and chili.
BUTANE STOVE pros:
Can be used indoors, but cracking a window when using. (NOTE: some butane stoves say to only use outside, so be sure to refer to its instructions to be completely safe.)
One butane canister can last six weeks, cooking one meal per day (for two).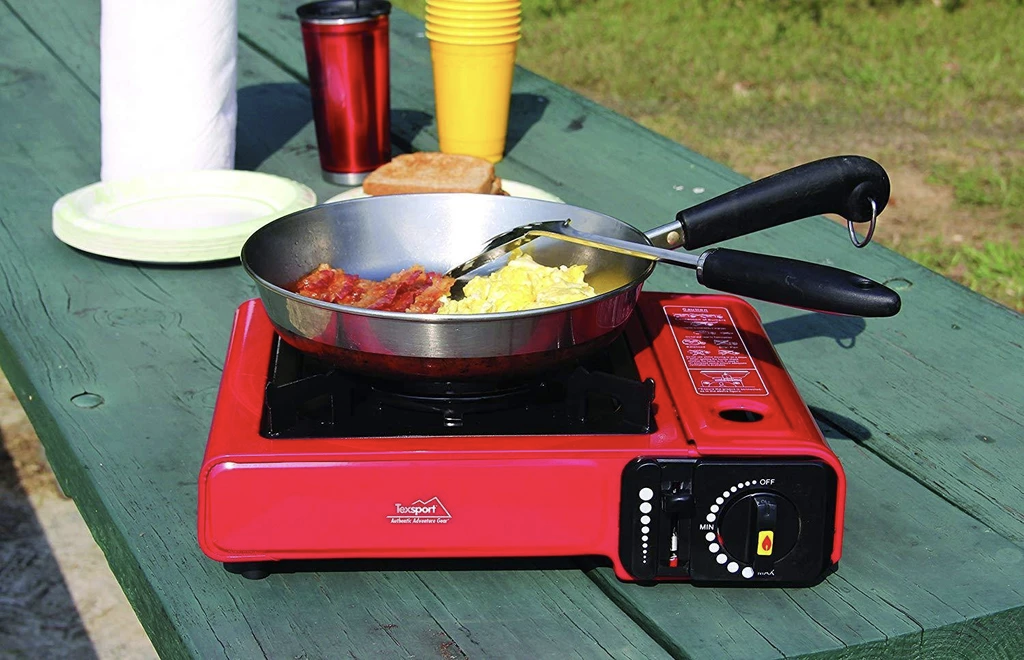 BUTANE STOVE cons:
Your pan CANNOT go over the grill plate, it's a safety issue.
Its range of uses is limited. It will boil water quickly, heat a can of soup or stew,
make mac and cheese, and cook anything you would on a small burner on your stove.
CAMP CHEF STOVE/OVEN pros:
You can make pancakes, bake bread, and boil water all with one unit.
The oven will hold a 9-inch by 13-inch baking pan, perfect for Tuna Noodle Casserole or your favorite casserole.
It's versatile; bakes bread, dinner rolls, brownies, cakes, cupcakes, casseroles; the griddle top is good for grilled cheese sandwiches and pancakes. It's good for anything you presently cook or bake in your oven or on your stove, if the pans fit.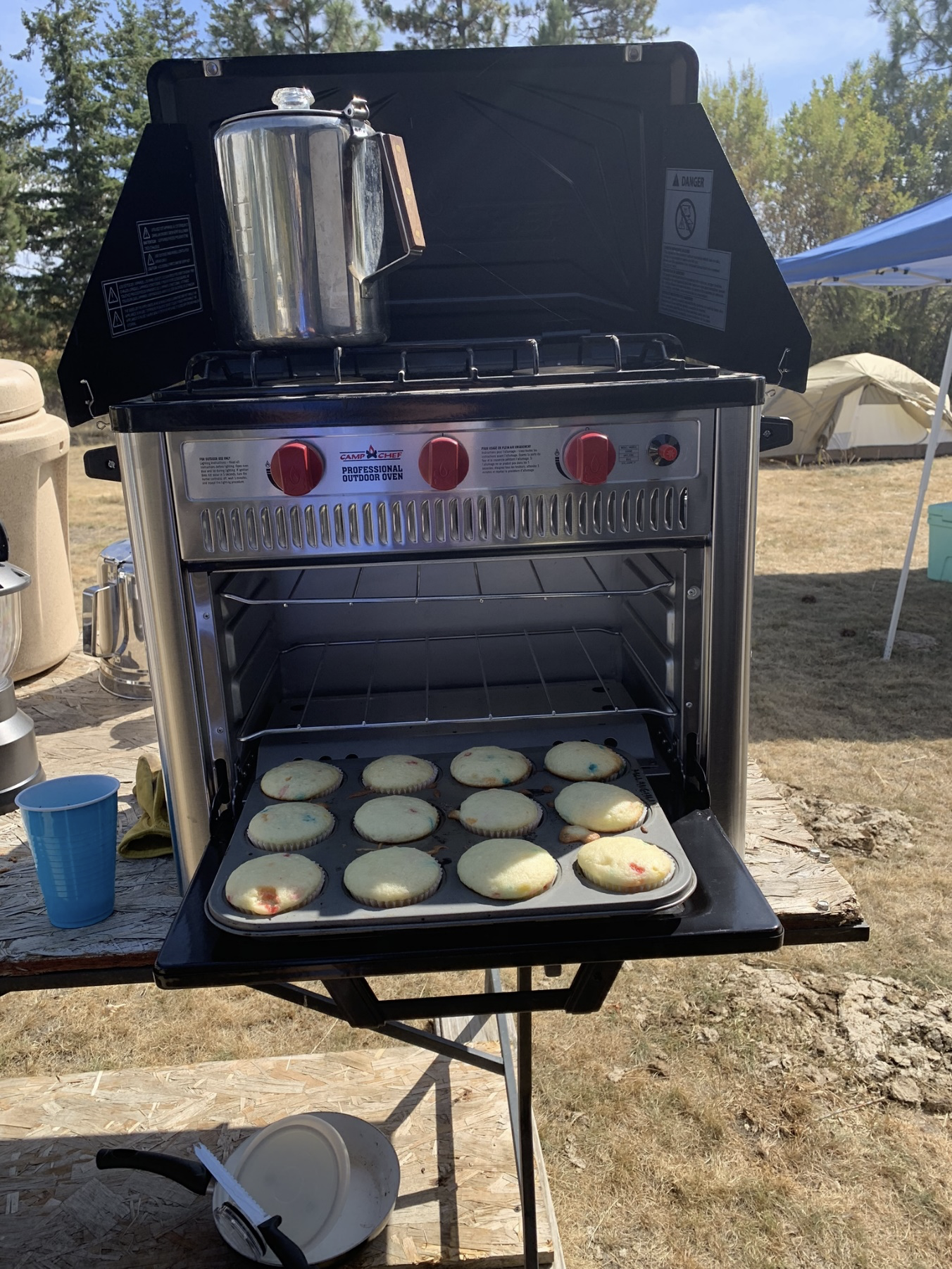 CAMP CHEF STOVE/OVEN cons:
If you run out of propane you can't use the stove/oven combination. No fuel = no cooking or baking.
LODGE 6-QUART DUTCH OVEN pros:
Perfect for baking, IF you have charcoal stored (it stores indefinitely in air-tight containers).
They're versatile; boil water, soups, stews, chowders; bake bread, biscuits, quick breads, cakes, casseroles, pizza, short ribs, chicken, burritos and carnitas, cobbler; fry taco meat, bacon, stir fry ingredients, and almost everything you can cook on your stove or in the oven.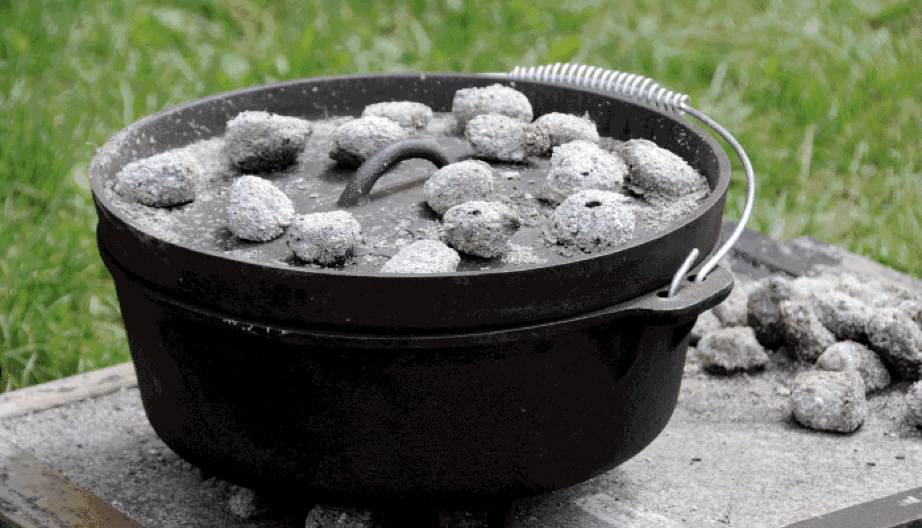 LODGE 6-QUART DUTCH OVEN cons:
They're heavy.
They take both briquets and lighter fluid.
If you run out of fuel, you can't bake or cook.
Sources:
www.financialtimes.com
www.foodstoragemoms.com
www.sunshineonmyshoulder.com
www.youtube.com
www.thermalcookerrecipes.com
www.seedtopantryschool.com
www.smartneighbor.com
www.ireviewgear.com
www.utahfarmbureau.com

Alice Osborne
DVO Newsletter Contributor since 2006
Email the author! alice@dvo.com