Post-Holiday Winter Cheer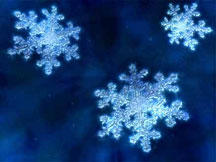 Once Christmas and New Year's have passed sometimes it feels like we head into hibernation. The cold winter months seem so long once the holidays are over and the spring thaw is the next big event to look forward to. Family travels back home, parties aren't happening every weekend, and for some reason we all settle in for our long winter's nap.
We aren't even that far in to winter yet, but last night at a party one of the ladies mentioned that we were much chattier than normal. We all agreed that it feels like we never see each other anymore because of the colder weather. This made me resolve to plan at least one activity each month this winter to get together with my friends and family and enjoy one another despite any need for mittens and snow boots. The more I have thought about the idea the more possibilities I have come up with and I thought I would quickly share a few with you.
Snowman Party – Invite family, friends and neighbors over to build snowmen. Serve hot cocoa and nice warm cookies and everyone will be happy and warm after playing in the snow. If you really want to go all out you could serve soups and warm bread. And just think, your yard will be the most festive on the block! This would be delicious after a day with Frosty.
---
Crockpot Chicken Noodle Soup
1 chicken carcass (see note)
2 quarts water
1 carrot , chopped
1 teaspoon salt
1 tablespoon parsley, dried leaves
1/4 teaspoon black pepper
1/2 teaspoon marjoram
1 onion , chopped
1 bay leaf
2 stalks celery , chopped
6 ounces noodles , cooked & drained
3 1" squares cheesecloth
NOTE: The chicken carcass should be in pieces. If no carcass, chunks of cooked chicken cut off the bone or chicken parts.
Combine carcass or meat in water in crockpot. Add salt, pepper, onion, celery & carrot. Place parsley, marjoram and bay leaf in center of cheesecloth. Gather up sides and tie. Drop in pot with chicken. Cover and cook on LOW for 5-6 hrs. Remove carcass and spice bag from pot. Take meat off bones return meat to broth. Drop cooked noodles into pot with meat. Cover and cook on HIGH for 20-30 min.
(NOTE: Turkey can be used instead of chicken.)
---
Cookie Exchange – We have talked about this in past issues of the newsletter. Guests simply make enough cookies for everyone to swap and come home with a variety of delicious goodies.
Craft Night – Plan a fun craft or recipe and invite loved ones over to join you for a night of crafting. It can be as simple as card making or as complex as décor for the home. You decide the budget, the craft, and make some yummy appetizers or snacks and have fun crafting.
Cocoa Party – Get together to make your own cocoa mix. You provide the items needed for the main recipe and your guests can bring whatever "add-ins" they would like. Chocolate chips, mint chips, peppermint, marshmallows, the choices are endless and the cocoa is delicious!
---
Creamy Hot Cocoa Mix in a Jar
6 1/2 cups powdered milk
1 (5 ounce) package chocolate pudding mix (use regular not instant)
1 cup powdered instant chocolate drink mix (such as Nestle Nesquick)
1/2 cup french vanilla non-dairy coffee creamer
1/2 cup confectioners' sugar
1/2 cup sifted unsweetened cocoa powder
2 -4 cinnamon sticks (optional)
In a large bowl combine all ingredients together; mix very well to combine.
Place into clean glass jars; seal tightly.
Decorate as desired.
The mixture will keep well tightly sealed for up to 3 months.
When ready to drink, mix 1/3 cup mix with 1 cup water. Makes 24 1-cup servings.
---
Theme Potluck Party – Pick a fun theme and let everyone bring a dish that goes along with the theme. Surely nothing will spice up a gloomy winter day like a mid-January luau or a fiesta! Go as exotic as you want and have fun with it.
Sledding Party – Just like the snowman party, but a little more heart pumping! Just be sure to serve something nice and warm for all those cold little red noses at the end. Something like this would be wonderful:
---
Ginger Cookies
2 cups flour
2 teaspoons baking soda
1/2 teaspoon salt
1/2 teaspoon cinnamon ground
1/4 teaspoon ginger ground
1/4 teaspoon cloves ground
1 1/4 cups sugar
3/4 cup vegetable shortening solid
1 egg
1/4 cup molasses light
Preheat oven to 375°.
In a medium bowl, mix flour, baking soda, salt, cinnamon, ginger and cloves set aside.
In a large mixer bowl at medium speed, beat 1 cup of the sugar and shortening until light and fluffy. Beat in egg and molasses. Add flour mixture and beat at low speed until well blended. Form into 1-inch balls and dip tops into remaining 1/4 cup sugar. Place sugar-side up on ungreased baking sheets.
Bake for 10 to 12 minutes or until lightly browned. Cool on wire racks.
High Altitude Adjustments: At 6,000 feet, no adjustments needed. Makes roughly 24 cookies.
---
Light Viewing Drive – This one works best before Christmas, but could work after and could be changed to a snowman hunt all winter long. A friend of mine made a tradition of this every Sunday night. The whole family gets in their pajamas early, they fill insulated mugs with hot chocolate and load in the family car for a drive. Sometimes they look at all the lights, and sometimes they see how many snowmen or nativities they can find. Whatever they are looking for, her kids love it!
Freezer Meal Party – Get together with family or friends and make a few pans of freezer meals that can be easily cooked later on. My sisters and I did this using family recipes once and that put a fun spin on it. You can choose a theme or just have everyone bring a favorite. Make sure to bring copies of recipes for everyone and instructions for heating when it is cook time!
Recipe Exchange Party – Just like a potluck, but bring enough to sample and share the recipes. Then the hostess can gather the recipes and put together a fun cookbook for the whole group. Cook'n makes it easy to create a cookbook! This is what my bunco ladies are getting for Christmas this year…SHHHH! However you make the winter months cheerful at your home I hope you find yourself surrounded by those you love.