Cook'n is the best selling recipe organizer
Mac Users: Print Issue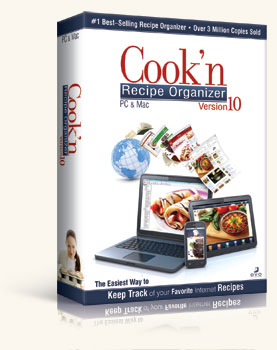 It recently came to our attention that the print feature does not work in some copies of Cook'n for Mac Version 10.
In order to solve this problem, you must re-install Cook'n using a newly download install file. Please email support@dvo.com and request re-install instructions and a Cook'n for MAC install link. There is no need to worry because this will not erase your recipes.
Happy Cook'n!
---
Cook'n Is Several Products in One!