Cook'n is the best selling recipe organizer
Cook'n Sync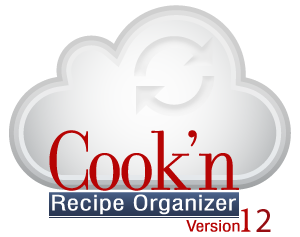 The Cook'n Cloud service makes it easier than ever to synchronize recipes between all of your Cook'n apps. For example, if you enter new recipes into Cook'n on your PC, they will automatically appear on your iPhone, iPad, Android, Mac, and other PC's. Or, use Siri to speak new recipes into your Cook'n for iPhone app and they will automatically appear in your Cook'n desktop software!
Simply create a new Cook'n Cloud account by entering your e-mail address and password into the Settings window of any Cook'n app. Then, log in to that same Cook'n Cloud account on your other Cook'n apps and the apps will automatically synchronize your recipe data.
---
Cook'n Is Several Products in One!