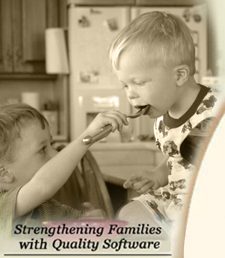 TOP SELLERS
o Current Issue
o Newsletter Archive
o Sign Up Now


o Contact Info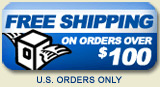 I am here to say THANK YOU! Your software is great!!!

When I read the description of the recipe program, I thought it was too good to be true (the price, the ability of the software, etc.). I even called your company by telephone to ask if I understood the promotional information correctly.

Upon receiving it and using it, I have discovered that every bit of it is true! (I LOVE the nutritional calculation feature!) Thanks so much for your product and for keeping it affordable, too!

Debi Self Read more...

Fruit Cocktail
DVO Recipe Center
Makes: 12 Servings


See the video of Dan and his sister, Teri, making Grandma Oaks' family-favorite Fruit Cocktail. Click here (56k) to watch the video. If you have a high speed connection, click here (300k) to see a higher-quality video clip.

1 1/2 cups boiling water
1 3-oz. box cherry jello or other red flavor
2 29-oz cans peaches
1 29-oz can pears
4 15-oz. cans black cherries
1 16-oz jar marashino cherries
2 15-oz. cans pie cherries (not pie filling, but tart cherries)
2 15-oz. cans Bing cherries
2 20-oz. cans pineapple (chunk or tidbits not crushed)
2 11-oz. cans Mandarin oranges
2 boxes frozen sliced strawberries in juice
1 bag green grapes
2 sliced bananas
2 sliced apples

Add jello to boiling water and mix until completely dissolved. Remove from heat and pour into a large cooking pot or punch bowl. Next, add all the fruit and mix it up, and you're ready to serve. Do not drain any of the liquid.

Quantities for the fruit vary depending on the size of crowd you're serving. Grandma Oaks always made this in the biggest cooking pot she had! It makes a lot so you might consider cutting cutting the recipe in half.





Help on downloading recipes

---


for Windows 9x/2000/ME/NT/XP/Vista

Not sure what to order?


Piles of recipe cards in your drawer?
Download Cook'n today and get organized!
Cook'n Cookbook Software Download - MSRP $99.95
(Save 20%)
Download: $79.95
CD: $79.95

Buy the CD or download the full version of Cook'n right now! Includes over 300 of our best recipes.
---
Copyright © 2007 DVO Enterprises, Inc.