Weekly Cook'n Club Give Away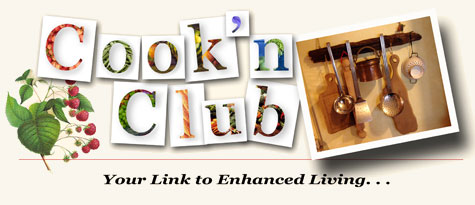 Cook'n Club Give-Away
Each month all the members of the Cook'n Club will automatically be entered into a drawing to win a cooking appliance, a cooking tool or a unique gift. Last month Fred Lemke from Washington won the drawing for an ever popular item, a Pillsbury Recipe Card Binder Set. Congratulations!
This month for our Cook'n Club prize, we are giving away another great gift, a Betty Crocker Recipe Card Binder Set!
We always try to give away something that brings a smile to you and your family! Good luck next month! May the force be with you!
---
"I might learn how to cook yet with all this software of yours. You can't believe how much it has helped. I've had friends come over (I'm just a single guy with a dog - but looking for the right woman) and rave about the meals I prepared for them. It's not all that hard if you just follow the directions. In the end I have to tell them my secret, it's not talent - it's your software.
Oh well, the food is still delicious. Now if I could just figure out how to use the dishwasher.
-John
Cook'n Is Several Products in One!