So Many Ways to Use This Ooey Gooey Wonderfulness!
Did you know April 5 was National Caramel Day? No worries, if you missed it. You can still celebrate. Actually, caramel is so ooey gooey wonderful that it ought to have entire month dedicated to it—not just one day!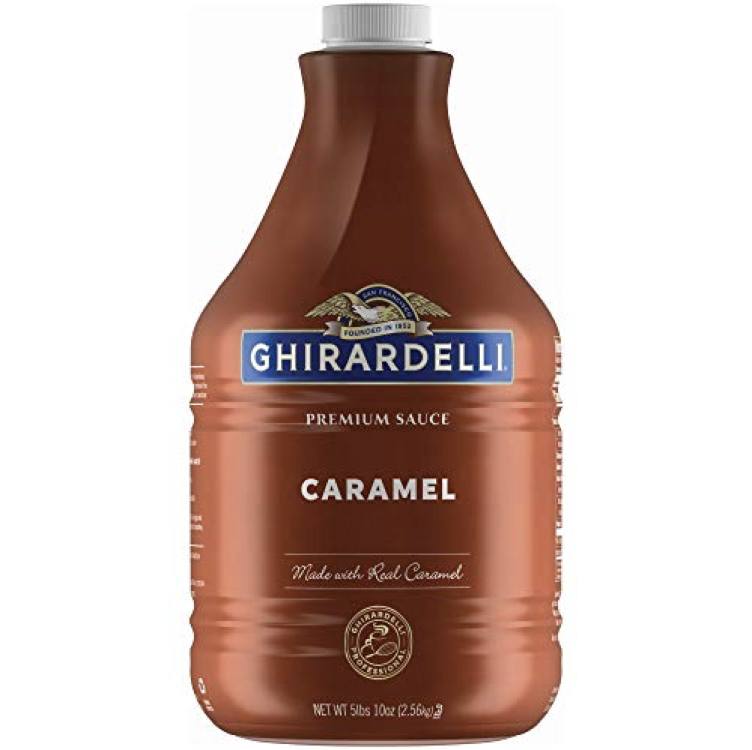 If you've ever wondered where the concoction came from, here's what the site,
Everyday Health
, had to say about its origin: "While the exact history of caramel is unknown, it's recorded that about 1650 American settlers were making hard candies in kettles. About 230 years later (in the early 1880's), some ingenious candy maker experimented by adding fat and milk while boiling sugar and water, creating what is now known as caramel."
Talk about a successful experiment! I try my hardest to stay on the "OFF Sugar Wagon," but I'll admit if there's one thing that can knock me off, it would be caramel. I'll choose it over chocolate any day. There must be a lot of people that agree with me, because there are literally dozens and dozens of ideas online, as to all the things you can do with it—caramel sauce specifically. Sally's Baking Addiction (www.sallysbakingaddiction.com) and the Food Network both share 50 ideas for caramel sauce. Get this: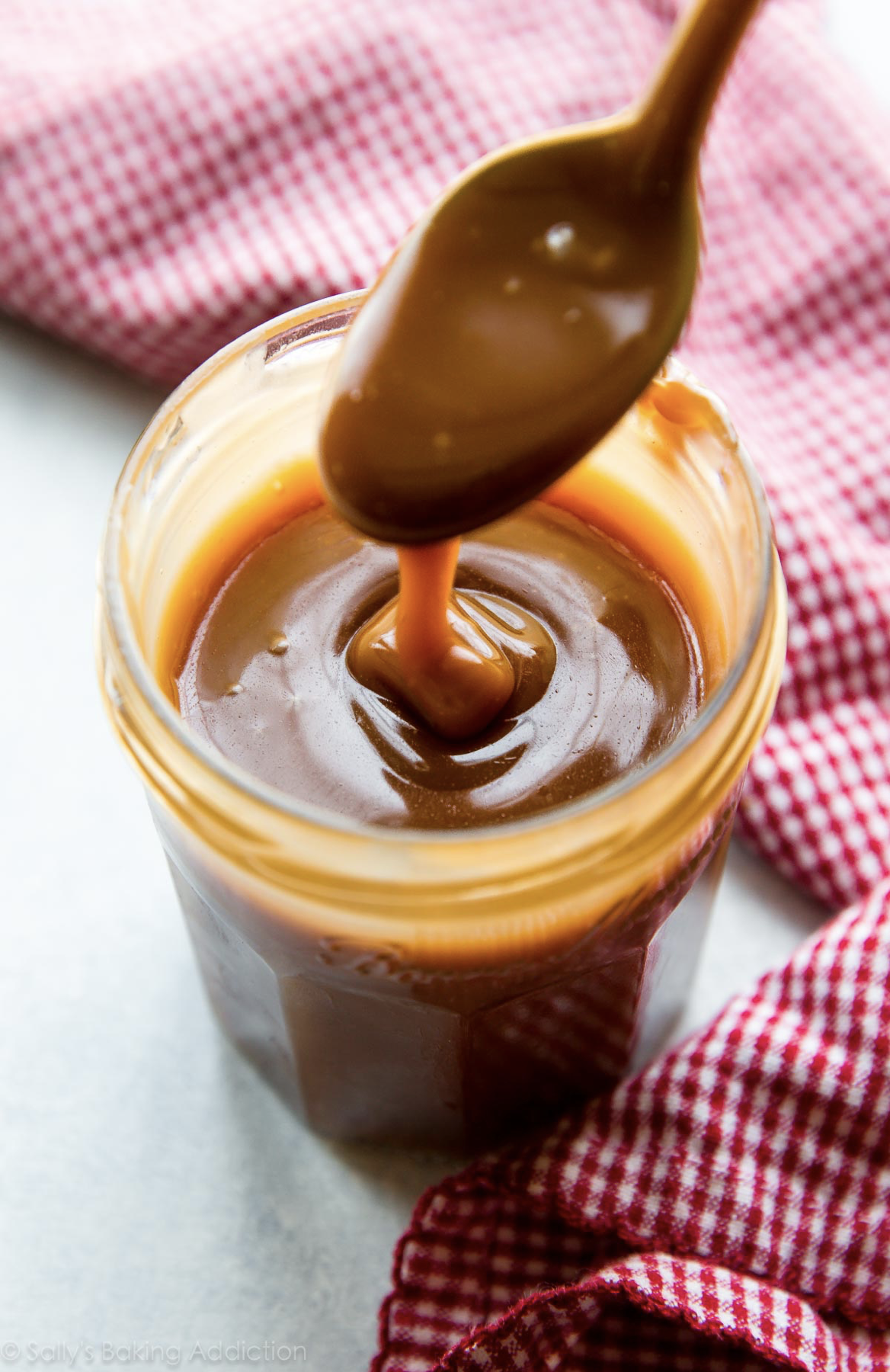 Include it with your liquid when making pancakes
Pour it over your baked Dutch babies
Bake bacon covered in it
Toss your homemade granola ingredients in it before baking
Make caramel toast by toasting thick bread slices and buttering generously. Sprinkle them with a pinch of salt, then spread with 2 teaspoons each caramel sauce and sweetened condensed milk.
Make cranberry-caramel cream cheese spread or dip by pulsing 8 ounces softened cream cheese, 1/4 cup each caramel sauce, dried cranberries and chopped walnuts, and 1/2 teaspoon cinnamon in a food processor.
Before adding more ideas to the list, I'll pause with this one and its recipe: how about a caramel-oriented monkey bread?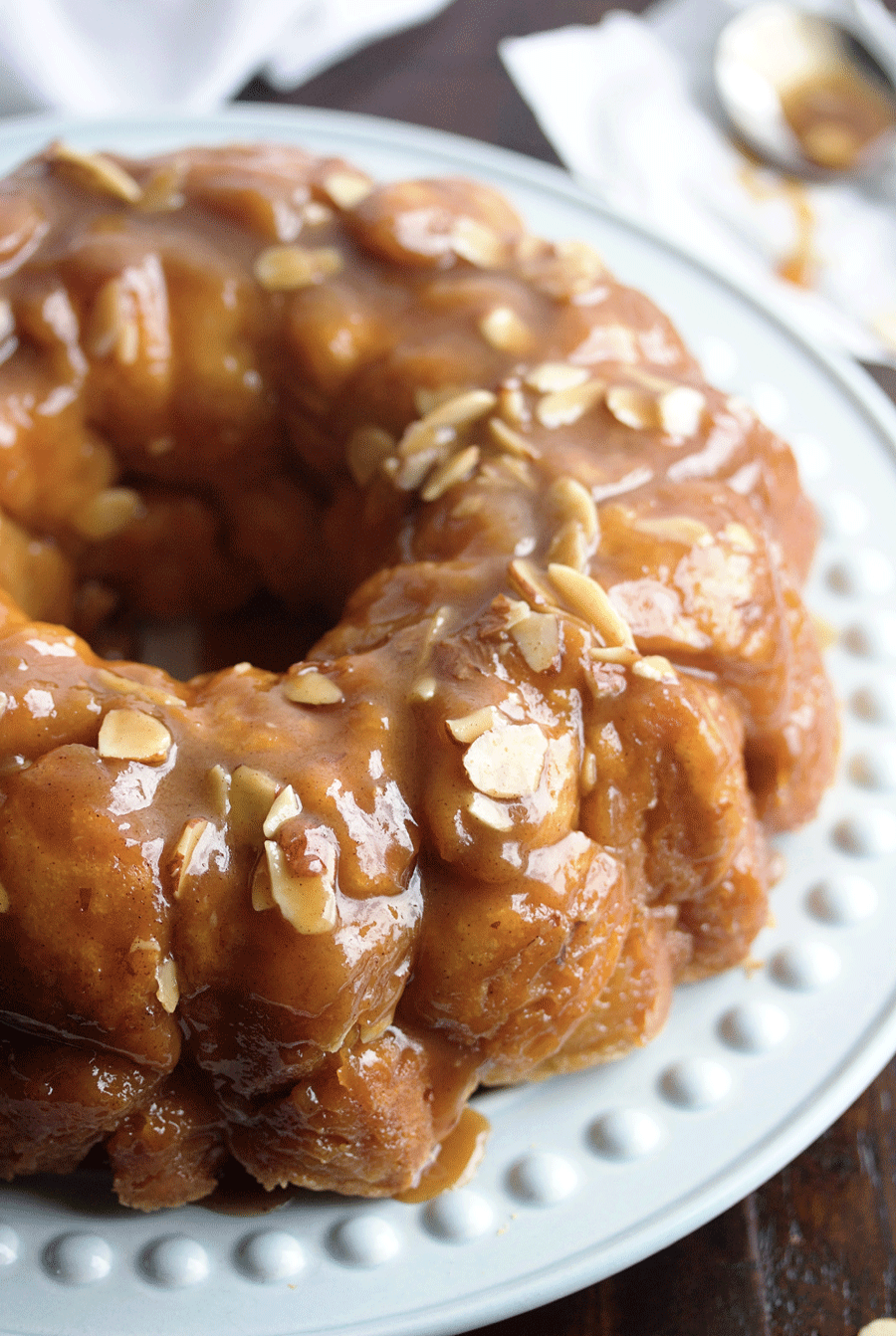 Caramel Monkey Bread
Ingredients:
4
(7.5 ounce) tubes
refrigerated biscuits
3/4
cup
sugar
1
teaspoon
cinnamon
1
cup
caramel sauce
divided
1
cup
chopped
nuts
of your choice (optional)
butter
(for greasing pan)
Directions:
1. Preheat oven to 350 degrees F.
2. Cut all biscuits in quarters.
3. Toss dough balls with sugar and 1 teaspoon cinnamon.
4. Put half in buttered Bundt pan along with sprinkles of chopped nuts.
5. Top with 1/2 cup caramel sauce.
6. Add more sugared dough and nuts.
7. Pour remaining caramel sauce over top.
8. Bake until cooked through, 35 to 40 minutes.
9. Invert onto a platter while still warm.

Recipe formatted with the Cook'n Recipe Software from DVO Enterprises.
Add Recipe to Cook'n
Now, for more ideas: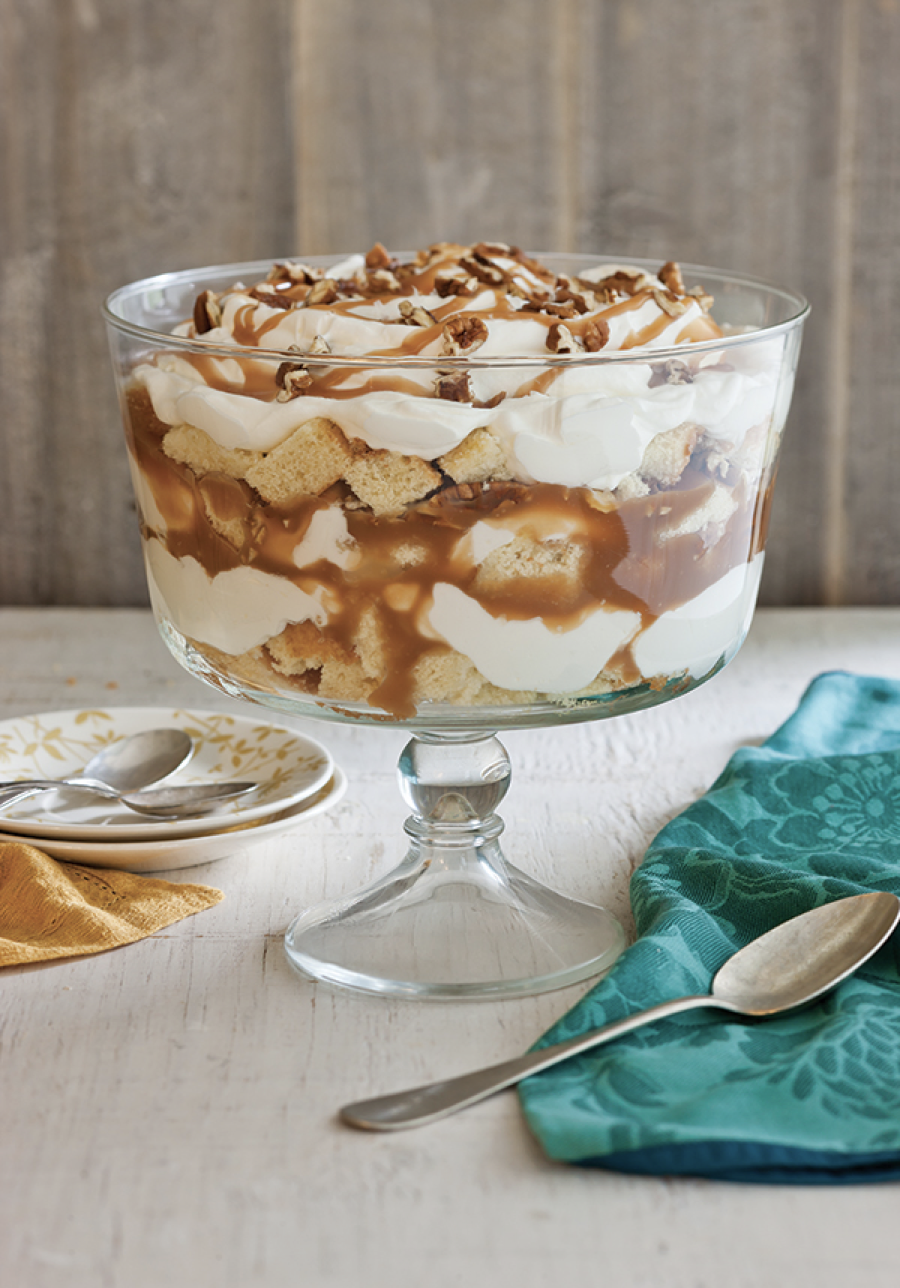 Pour it over your layers as you make trifle.
Mix it into your rice or tapioca pudding or swirl it into your vanilla or chocolate pudding.
Add a little to a glass of milk for a special touch when dunking graham crackers (or Oreos or any other cookie you like to dip in milk).
Pour it over your favorite bread pudding recipe prior to baking.
Mix it into hot cocoa.
Pour it over hot slices of apple pie.
Pour it over your cookie base when making dessert pizza.
Use it as a dip for fruit slices (apples, pears, strawberries, etc.)
Dip homemade fudgesicles in it prior to freezing them.
Dip pretzels in it.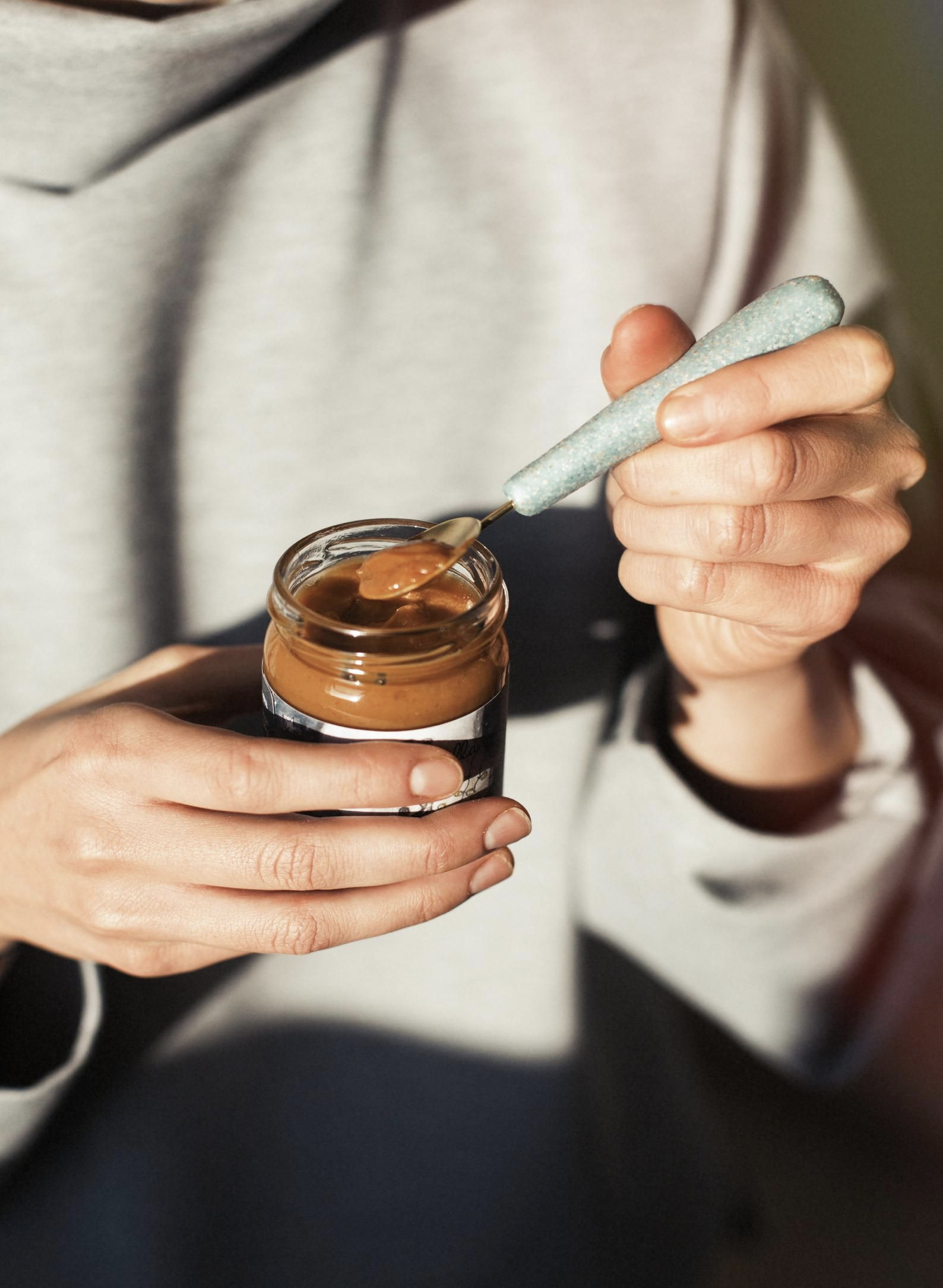 OR, what the heck! Grab a spoon and just dig in! As I say, this treat ought to be "celebrated" all month. Do you have a favorite way, not already mentioned, that you like to enjoy caramel? Please share so we can add it to this ingenious list!
Sources:
www.sallysbakingaddiciton.com
www.amazon.com
www.5boysbaker.com
www.tasteofthesouthmagazine.com
www.pinterest.com

Alice Osborne
Weekly Newsletter Contributor since 2006
Email the author! alice@dvo.com