The Grass is Not Always Greener: Cake Edition
I have talked before about my daughter's journey from being severely anaphylactic allergic to many foods, to being able to eat anything she wants when we are done with the special food allergy program we are doing in Long Beach, CA. We are nearly done with the program! We have been at it for almost 3 years and we just have to tackle the big one, peanut, and she will have food freedom!! It is more exciting than I can put into words.
We are getting so close to the end that she has been cleared to be able to eat a lot of foods that she never thought she would be able to. For example, the Easter Bunny just brought some treats like Kit Kats and Twix candy bars that she loved and has never been able to eat. These are such special moments that feel so good to her with all the hard work she has put in.
As a food allergy mom, I have always tried to give her the most normal childhood I can with memories of baking delicious things together and enjoying cupcakes at birthday parties. Her allergies to eggs, nuts and other things have made this quite a challenge. Her school last year had a donut day, so you better believe I had to find a yummy, safe recipe for a pink sprinkled donut so she could feel she was participating like everyone else. My donut tasted fine and she loved and appreciated it, but it brought tears to my eyes to watch her eat a normal Krispy Kreme glazed donut a couple weeks ago, which is another treat she's always looked forward to having.
While there is no way I could ever make a doughnut better than a classic glazed Krispy Kreme doughnut, there have been a couple instances where my allergen-friendly recipes have indeed been better than the store-bought or "regular" recipes I have always looked forward to using.
A perfect example of this is my go-to, classic vanilla birthday cake recipe. I have been making birthday cakes from scratch to accommodate her allergies for the last nine years and was very excited when we could finally go the easy route and use a boxed cake mix. I have no idea why I was looking so forward to this, because I think everybody knows that a homemade cake is better than a boxed cake mix, but I was so excited to be able to do that, only to be disappointed in the sub par results.
My go-to vanilla cake is a perfect recipe for any occasion! It is the recipe that is also known as "wacky cake" or "Depression cake" because it is made without eggs or milk, and was a recipe created during the Great Depression and before World War II when ingredients were scarce or expensive.
We are not the only family who adores this cake—take it from my sister-in-law, who is crazy fit and has a six-pack at almost forty years old. They were recently visiting us and I made this cake to celebrate my niece's 18th birthday. My SIL could not get enough! Someone with a six-pack at almost forty makes very conscious decisions about what they are eating and what naughty foods are worth the calories :) She loved how dense and moist the cake was (even up to four days later, wrapped and covered in the fridge). She had a slice of this cake every day they were visiting and there's good reason for that.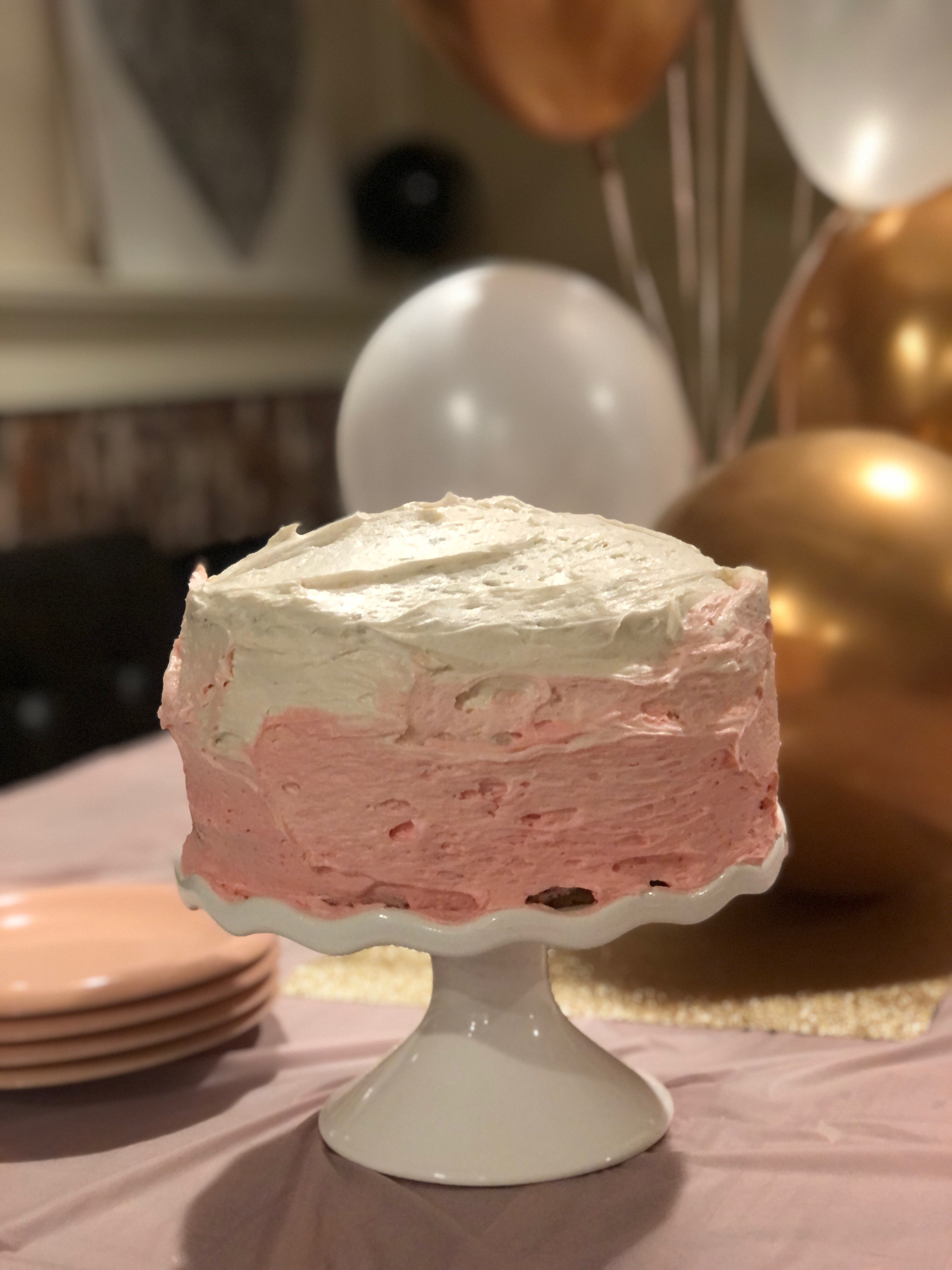 Here is my beloved vanilla cake recipe that I will use forever, food allergies or not! :) Have you ever found that one of your recipes is even better than a restaurant or store bought version? Please share in the comments below.
Easiest Vanilla Cake (No eggs, No milk, No butter!)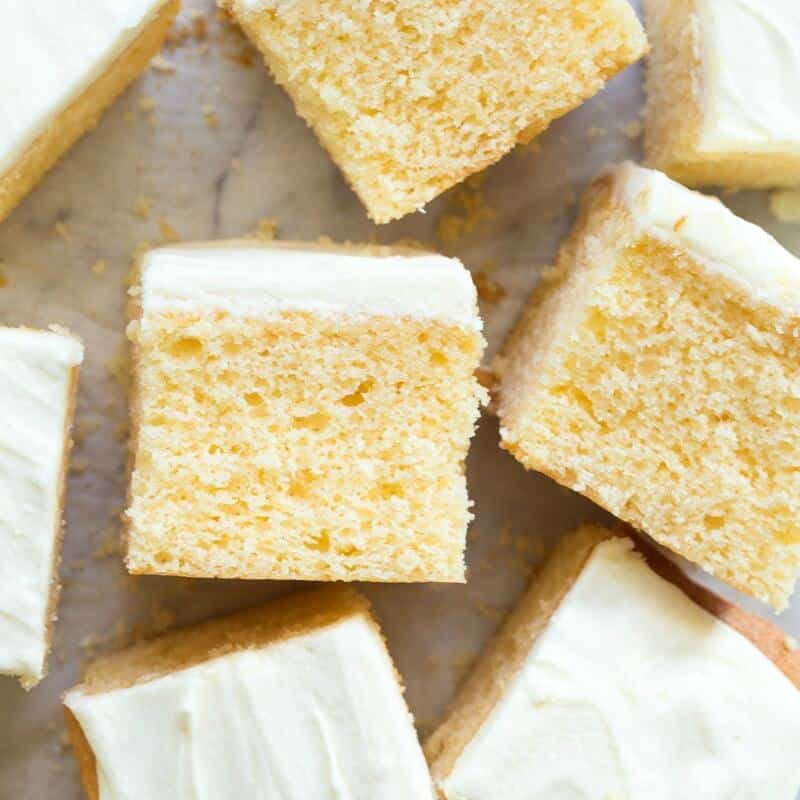 The most EASY and delicious vanilla cake recipe, that is made with no eggs, no milk and no butter! Often called a Crazy Vanilla Cake/Wacky Cake/Depression cake, it's made with cheap pantry ingredients and takes just 30 minutes! One bowl, vegan, gluten free and dairy free. Author: Arman Recipe Type: American
Prep time:
Cook time:
Serving size:
9
Calories per serving:

222




Ingredients:
1 1/2
cups
all-purpose
flour
gluten-free, if necessary
1
cup
sugar
* see notes
1
teaspoon
baking soda
1/2
teaspoon
salt
1
teaspoon
white vinegar
5
tablespoons
canola
oils
** see notes
1 1/2
teaspoons
vanilla extract
1
cup
water
Directions:
1. Preheat the oven to 180 C/350 F. Line a square pan with parchment paper, leaving an inch over each side overhanging, for easy removal.
2. In a large mixing bowl, add your dry ingredients and mix well. Form three caves (depressions) in the dry mixture. In one, add the vinegar. In the second, add the vanilla extract, and in the final one, add the oil. Pour the water over the top and using a whisk or a wooden spoon, mix together until fully combined. 
3. Transfer your vanilla cake batter in the lined pan.  Bake for 25-30 minutes, or until a skewer comes out just clean. Remove from the oven and let cool in the pan for 10 minutes, before transferring to a wire rack to cool completely. If desired, frost the cooled cake.
Notes:
*You can use all white sugar, or part white/brown sugar. You can also use a sugar free substitute. Avoid using all brown sugar (coconut sugar), as it will dark the cake and have a slight molasses flavor.
*Any oil works--vegetable, sunflower, coconut, safflower oil, etc.
Source:
thebigmansworld.com

Recipe formatted with the Cook'n Recipe Software from DVO Enterprises.
Add Recipe to Cook'n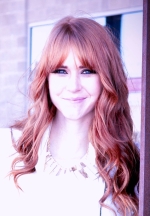 Mary Richardson
Weekly Newsletter Contributor since 2014
Email the author! mary@dvo.com