Cook Your Pasta in THE BEST THERMOS AROUND!
If like to get a jump on Christmas, then here's an idea for the brown-bagging, picnicking, or backpacking folks in your life.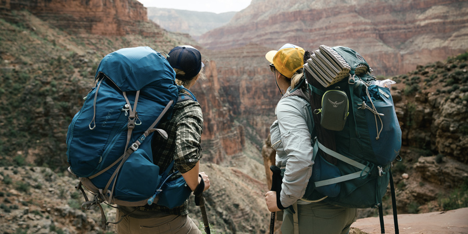 How about the ultimate thermos bottle? This is an unbeatable tool. My research to find the best of the best uncovered one common theme: solid stainless steel is hands down the best there is.
Why? Because of its construction, including the vacuum bottle inside, which doesn't use the conventional glass vacuum, so it's not going to break if you bump or drop it. And the inside is typically Teflon coated for easy cleaning. In all the reviews I read, consumers favored the ones made by Zojirushi (http://www.zojirushi.com/ourproducts/ssvbs/ssv_bottle_svha3550.html).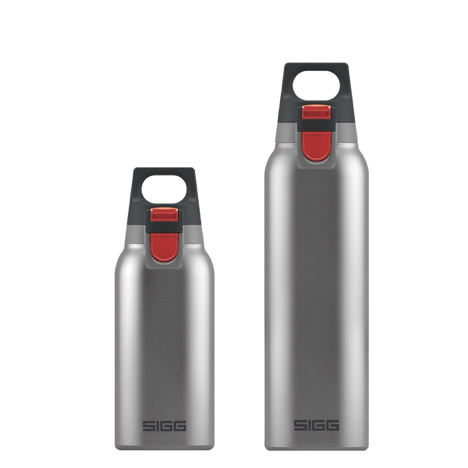 The Stanley and Sigg bottles got high marks for keeping drinks hot or cold, but when looking for a model that could also handle soups, stews, etc., the Zojirushi kept winning the votes. I don't want to sound like an info-mercial, but here's the skinny on the Zojirushi products:
The model preferred for drinks was this stylish Zojirushi vacuum bottle, which comes in three colors. The body features a diamond press finish which makes it easy to grab. The vacuum insulation provides excellent heat and cold retention (see chart below).
Other features include durable stainless steel construction, a wide opening, leak-guard stopper, and a one-touch button for easy-pour operation that people raved about.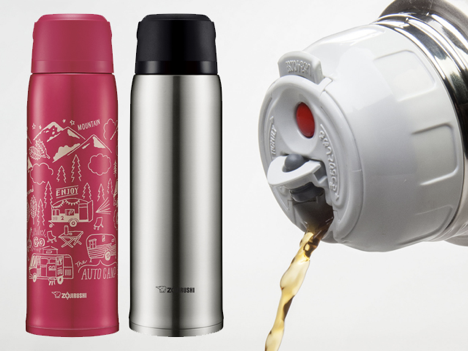 Reviewers also loved the extra insulation the thermos cup has that helps keep the cup cool to the touch.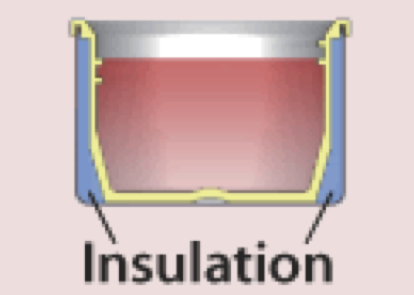 The model favored for foods is the Zojirushi stainless steel food jar. It features vacuum insulation to keep foods or beverages hot or cold up to four hours (see chart below). Its tight-fitted lid with a gasket seals the lid to minimize leaks and maximize heat retention, and its clear-coated finish reduces fingerprints. Its 2-1/2" wide opening makes it easy to fill and clean while allowing users to eat directly out of the jar. The Zojirushi website says this jar is great for holding hot meals, soups, oatmeal, cold desserts, beverages and much more.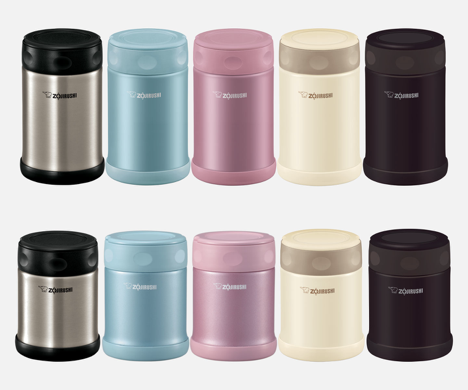 Almost any leftovers will travel well in a good thermos, but have you ever thought about using a thermos to actually COOK food? I discovered this idea and how-to information off the Thermos Cooking website (www.thermoscooking.com). The idea is fascinating in how it saves time and energy.
Take pasta, for instance. Who doesn't like pasta? But who likes to stand over the pot to make sure the pasta doesn't stick together and the pot doesn't boil over? Those days are over with thermos cooking. What backpacker or brown-bagger wouldn't love to have a container of perfectly-cooked pasta come mealtime?
Here are the basic steps on how to do this.
THERMOS PASTA
Ratio:
2-3 servings of pasta to enough spaghetti or marinara sauce to fill your thermos
Salt:
a pinch
Cooking Time:
10+ minutes (approx.)
Boil enough water to fill up your thermos.
While it's heating, gather all ingredients.
Fill up your thermos with boiling water, close the lid, and set aside.
Boil 3-4 cups of spaghetti or marinara sauce.
Measure out your pasta.
When your sauce is about ready to boil, pour out the water from the thermos.
Dump the measured pasta into the thermos.
Pour the boiling sauce into the thermos until it is an inch or so from the top, add a pinch of salt, close it up, give in a few shakes; lay thermos on its side (on counter if doing this for dinner, or in a lunch bag or backpack).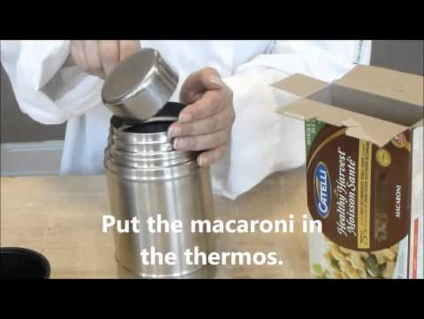 Timing depends on what kind of pasta you are cooking. The pasta needs the same amount of time to cook in the thermos as it does on the stove. There's no need to stir. If doing this for dinner, just set the timer and continue with dinner prep or go relax for a few minutes.
You can cook any kind of pasta in the thermos. You can cook larger quantities of smaller pastas and you may have to break long pasta in half to fit in the thermos. Cooking pasta in the thermos saves energy and gives you a bit of a break – how great is that?!
Sources:
www.rei.com
www.connox.com
www.zojirushi.com
www.youtube.com

Alice Osborne
Weekly Newsletter Contributor since 2006
Email the author! alice@dvo.com