Oatmeal- The Perfect Breakfast for Busy School Mornings!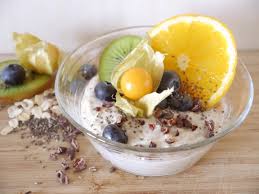 School is back in session, and I think one of the most common complaints I hear from other moms is figuring out what to feed everyone for breakfast! Mornings are spent gathering backpacks and shoes, getting showered and ready, doing last minute homework problems- the last thing any parent wants to worry about is figuring out breakfast! You need to find something quick, healthy- and tasty so your kids will actually eat it! Well, have you thought about the awesomeness that is oatmeal?
Now before you roll your eyes and think "Oatmeal is the most boring and basic breakfast food out there"- keep reading. Oatmeal is a basic breakfast food- for good reason! It's fast- you can heat it up in the microwave, or heat up a ton at once on the stovetop. It's also a complex carb- meaning you're going to get the energy you need without consuming empty, unhealthy carbs (just make sure it pair it with a healthy source of protein such as a hard-boiled egg or cheese stick to keep your blood sugars regulated!).
And of course, it's tasty! Well, depending on how you prepare it ;). My kids actually love oatmeal, and I think a big part of it is because we serve it a variety of ways- which allows us to shake things up a bit- and keep it pretty healthy!
Here are some thing you can try adding to your oatmeal- just add one or mix and match!
Honey
Peanut butter powder (my 1 year old's favorite!)
Cinnamon
Brown sugar (my favorite!)
Fresh berries (I love blueberries and raspberries!)
Banana slices
Vanilla almond milk (I use unsweetened and it still makes it so tasty and sweet!)
Stevia or other artificial sweeteners (if you're trying to cut calories)
Pecans (gotta love that delicious crunch!)
Maple syrup
Coconut flakes
Egg whites (that's one way to get your protein!)
Raisins
Dark chocolate chips (because…. chocolate)
Cocoa powder (for when you really need chocolate)
Apples (paired with cinnamon, this would make the perfect autumn day breakfast!)
Canned pumpkin (again, autumn breakfast!)
Granola or cereal (for some added crunch)
Spinach, cheese and bacon (I've never tried a savory oatmeal bowl, but now I think I need to!)
Tomatoes, parmesan and basil (this sounds so good!!)
Cottage cheese (this sounds weird but is apparently so tasty!)
Shredded Zucchini (heaven knows you need to find more ways to use it, right??)
Jelly or Jam (my mom's coconut apricot jelly would be heaven)
Mint leaves (with chocolate chips!!)
Mini marshmallows (I bet these get melty if you add them while the oatmeal is hot!)
Shredded carrot (pair with nutmeg and cinnamon for a carrot cake oatmeal)
Chia seeds
Sources:
https://www.thegraciouswife.com/29-oatmeal-add-ins/
https://www.bustle.com/articles/105832-how-to-make-instant-oatmeal-taste-good-when-you-dont-have-much-time-to-make-breakfast
https://www.bustle.com/articles/105832-how-to-make-instant-oatmeal
https://www.bustle.com/articles/105832-how-to-make-instant-oatmeal-taste-good-when-you-dont-have-much-time-to-make-breakfast
https://www.snackinginsneakers.com/oatmeal-add-ins/
https://pxhere.com/en/photo/1277717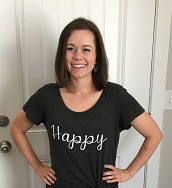 Camille Hoffmann
Weekly Newsletter Contributor since 2014
Email the author! camille@dvo.com