Meals on the Go!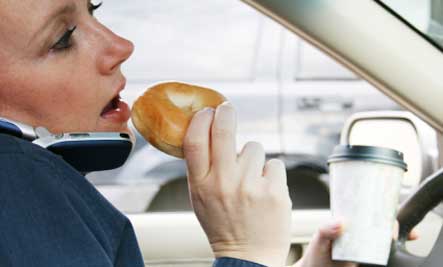 Is it just me, or is this time of year crazy!? Between neighborhood socials, baseball games and other sporting events, family get-togethers and all the outdoor exploring that's bound to happen, dinnertime can get just a little crazy! Unfortunately, for many families that means either eating out a lot more, or skipping meals and eating later at night than you should. But you don't have to fall in that trap! With a little planning ahead and prep, there are a lot of meals you can take on the go so your family can eat at a decent hour without breaking the bank.
*Bagels and cream cheese. Maybe not the most exciting meal ever, but almost no utensils are needed (a knife for the cream cheese) and it's a quick, easy meal to prep!
*Sandwiches. The most classic option ever, right? But if you think your family will get sick of PB&J every night, prep some sandwiches the night before (ham and cheese, tomato and basil, chicken salad), and just stick them in a cooler before you go. Another great finger food meal.
*Kabobs (sandwich style!). If you want to stick with a utensil free meal like sandwiches but want to shake things up, pack up a picnic kabob style! Cut up pieces of cheese and ham and layer them with tomato slices, lettuce, and cubes of french bread for a tasty twist on dinner!
*Mason jar salads. They're not just cute and hip, they are super functional! If you know you're going to have a crazy week or day, just prep several salads in jars (put the dressing on the bottom or keep it in a separate small container) and keep them in the fridge til you're ready to go! You can make a huge variety of salads to shake things up, and all you need to grab is a fork!
*Burritos. If you're not traveling too far and have one of those fancy hot and cold bags or a cooler, burritos is one of the simplest meals ever! I always have some homemade breakfast burritos in the freezer, or you can stick with basic beans and cheese or do a delicious chicken/black bean/enchilada sauce mixture. Just be sure to make your burritos a little less "saucy" to keep things easy clean-up!
*Pizza. I'm personally not a fan of cold pizza, but if your family doesn't care, leftover pizza (or homemade!) would be an easy- serve meal that no one could complain about!
*Don't rule out hot foods altogether! A lot of times we think about sandwiches as our go-to pack up meal because we don't have to heat anything up, but if you don't have to travel too far and you know you can eat as soon as you get to wherever you're going (a son's soccer game, for example), feel free to heat up some leftovers or bake up a casserole and stick it in a tupperware for easy transport! If you keep it in the cooler (without the cold stuff, of course ;) ), your food can stay hot long enough for you to drive to the game and you'll have a hot meal on the go! If you're willing to try it, you'll open up a whole other world of possibilities!
*Finger foods. The hubby may not love this one, but my kids love these kinds of meals! ;) Just pack a whole bunch of stuff and let everyone snack. Nuts, beef jerky, multi-grain chips, clementines, craisins, crackers, trail mix, etc. Just get a little protein and carb in that meal and you're good to go- with literally no prep!
With all these meals, you can supplement them with bananas, clementines, strawberries (already washed), apples, or any other easy-to-eat fruit. Carrot sticks are a great finger food option, as well as celery sticks (as long as you've already washed them!). Go-gurts (or just yogurt cups!), string cheese, multi-grain chips, etc. are also great ways to supplement any meal you pack.
And of course, don't forget the water bottles!
I would love to hear your input! What are your favorite meals to pack when you know you'll be gone during dinnertime and you want to avoid the drive-through? Share with us below!
Sources:
http://www.care2.com/greenliving/four-food-habits-that-age-you.html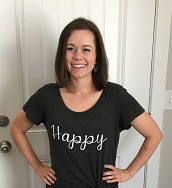 Camille Hoffmann
Weekly Newsletter Contributor since 2014
Email the author! camille@dvo.com