Rhubarb WITHOUT All the Sugar!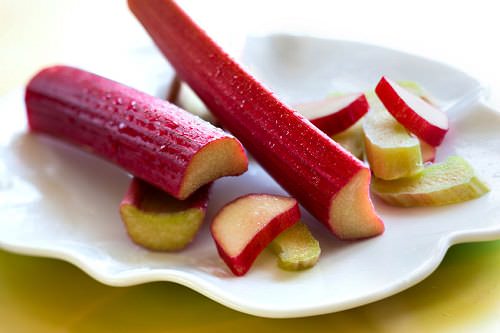 It's that time of year when thoughts turn to rhubarb. No? Well, they ought to. This is plant is actually considered an herb, and all the scientific research around it points to solid reasons why it's SMART to include it in your diet. In a nutshell:
it aids in weight loss

it improves digestion

it prevents Alzheimer's disease

it stimulates bone growth

it protects against neuronal damage

it increases skin health

it prevents cancer

it boosts and optimizes metabolism

it improves circulation

it protect against various cardiovascular conditions

it protects bones and teeth

it protects the eyes

it keeps digestion healthy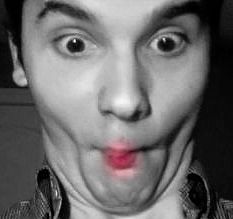 Rhubarb does all this because of its high antioxidant and vitamin levels. It's really a super food. The
only
drawback is that it's so tart, you have to add sugar to be able to do much with it. And then that sugar undoes so much of what rhubarb is designed to do. (I'll save the soapbox lecture on the dietary and health evils of sugar—you've heard it all before.)
Anyway, it was with this conundrum in mind that I went searching for ways to prepare rhubarb without all the sugar. I'm excited to report this possibility does exist. Take a look at these suggestions:
FRESH or DRIED FRUIT: They are naturally sweet, so they can be used in place of sugar when preparing rhubarb. Add fresh berries (strawberries, raspberries or blackberries), to the rhubarb in a pie. The sweet berries will sweeten the rhubarb so your pie needs much less sugar than traditional versions.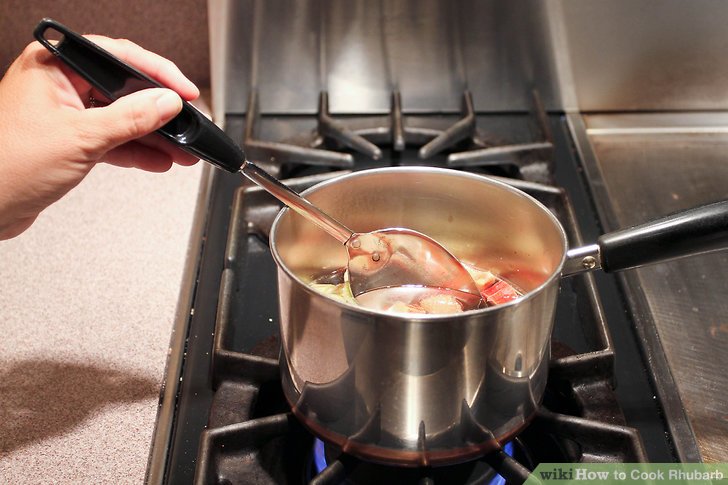 Or add fresh fruit to cooked and pureed rhubarb (more berries plus bananas) to make a nutrient-dense fruit smoothie that needs no table sugar added.
And try boiling rhubarb with dried fruit to make it sweet. Then fold this mixture into all sorts of batters (muffin, pancake, waffle, or cake).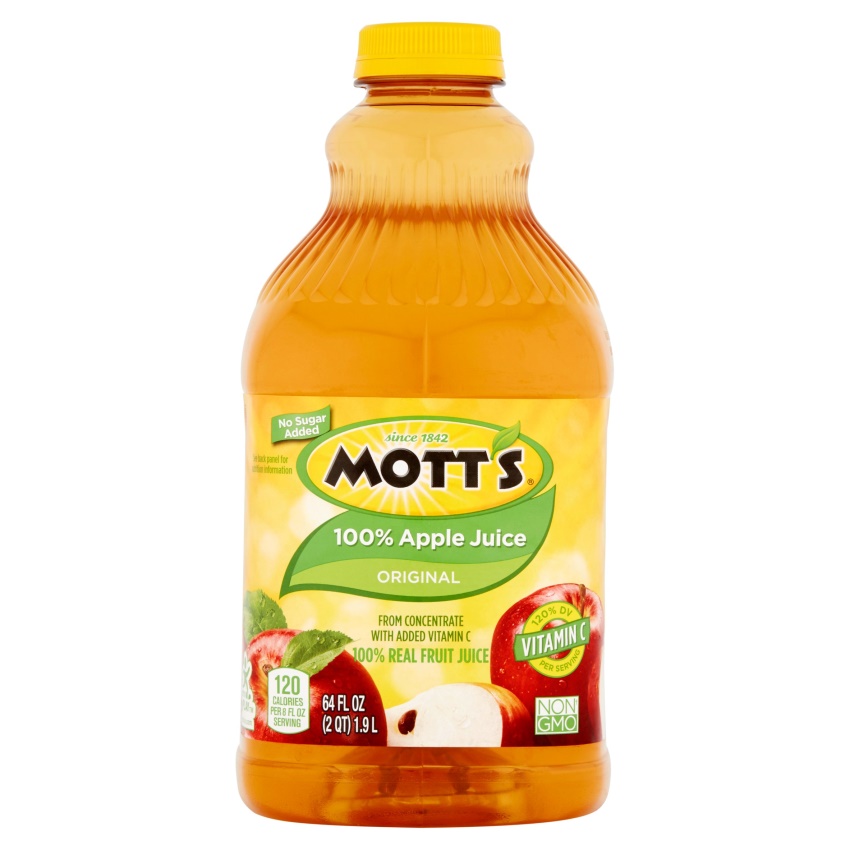 JUST JUICE:
Boil fresh rhubarb in 100% fruit juice rather than water. As the rhubarb cooks in the boiling juice, the stalks will soak up the sweetness naturally present in the juice. Orange, apple, cherry, or cranberry juice are good choices, and besides sweetening the rhubarb, these juices will also add a small amount of vitamin C to the rhubarb. (Choose 100% fruit juice, however, because fruit-flavored juice often contains a large amount of added sugar, which decreases the nutritional value of the rhubarb.)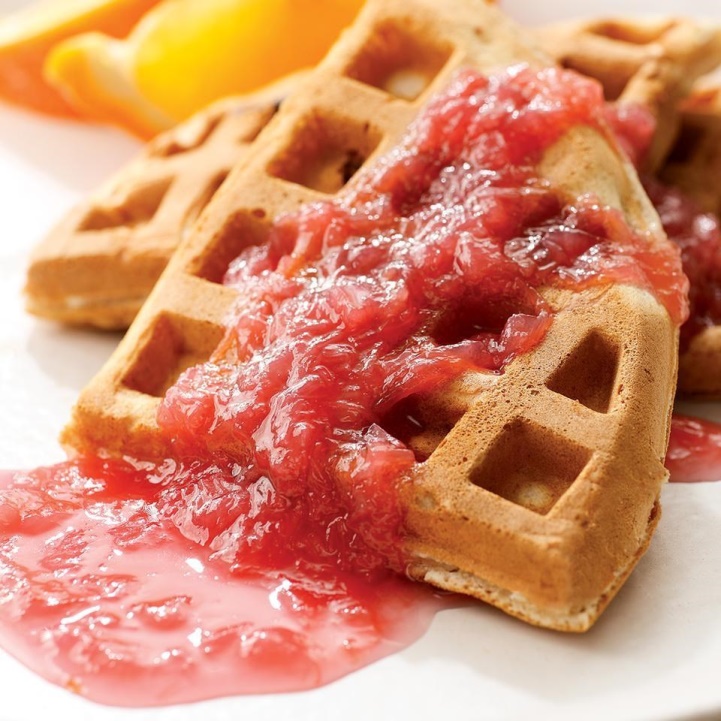 Now to some specific ways to use this naturally-sweetened rhubarb. How about waffles with rhubarb sauce? Cook 2 cups of diced rhubarb in enough 100% apple or orange juice to cover the rhubarb. Cook it down until most of the juice has been absorbed and evaporated off. Mash with a potato masher and serve warm atop waffles. Or build any fresh fruit smoothie using this sauce. It's also wonderful folded into oatmeal in the morning!
And I'll close with a truly versatile rhubarb recipe. This filling is scrumptious and works well in pies, cobblers, and sweet roll braids, as well as a crisp. Here's how you can your rhubarb without all the sugar! I have to give a round of applause to Tiffany McCauley of The Gracious Pantry (www.thegraciouspantry.com) for this remarkable recipe.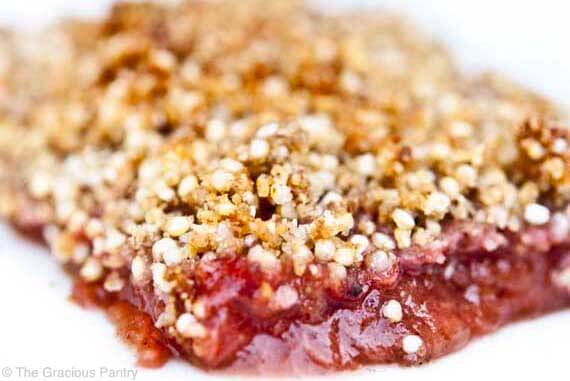 STRAWBERRY, RHUBARB, APPLE CRISP
(serves 14)
FILLING:
4 cups rhubarb, chopped or sliced
2 cups fresh strawberries, washed and hulled
1 large apple (whatever kind is sweet and in season)
3/4 cup frozen apple juice concentrate
1 teaspoon cinnamon
2 tablespoons tapioca starch (cornstarch will work too)
TOPPING:
1/2 cup quick-cook oats
1/2 cup walnuts (or any nuts you would like to use), roughly chopped
1/2 cup quinoa, uncooked
3 dates, pits removed
1 tablespoon olive oil (or brown butter)
Place all the filling ingredients in a sauce pan and bring to a boil. Immediately reduce heat to a simmer.

Continue to simmer for approximately 1 hour. The starch should be completely dissolved and you should have a somewhat thick (almost like stew), stringy substance when done. Stir frequently.

While the rhubarb cooks, place all the topping ingredients into a food processor and blend until well combined. It should stick together just slightly, but you should still be able to "sprinkle" it over the filling.

Preheat oven to 350 degrees F.

Pour the rhubarb into a lasagna dish or other baking pan. Mine was 9×13. This should be a thin layer.

Sprinkle with the topping so the entire thing is evenly covered. Place in oven and bake for 30 minutes. The topping should have a nice, golden appearance. Check frequently after the first 20 minutes to ensure nothing gets burned.

Allow to cool completely so that the bottom of the pan can be held in your had. In other words, not hot at all. Place the entire dish in the freezer and freeze for about 2 hours. The idea here is to CHILL it, not freeze it. Once it's frozen, it's very hard to cut. So if you accidentally freeze it, just let it sit out on the counter until it's soft again.
Slice into 14 pieces and serve. Storage: Keep in the fridge for up to 6 days.
Add Recipe to Cook'n
Sources:
www.womanitely.com
www.cher-homespun.blogspot.com
www.wikihow.com
www.walmart.com
www.thegraciouspantry.com

Alice Osborne
Weekly Newsletter Contributor since 2006
Email the author! alice@dvo.com