Tips to Make Your Spring Cleaning Easier!
We're finally nearing the end of the winter months, and many of us are starting to think about spring cleaning! With my nesting instinct kicking into gear on top of it, cleaning my house has definitely been on the brain! But because I'm 21 weeks pregnant, I'm all about working smarter, not harder (these hips will only last so long each day ;) ). But don't we all want to get things cleaned efficiently so we have more time for family and hobbies? Well here are a few spring cleaning tips that you can try so you can enjoy a clean, fresh house without sacrificing all your free time ;).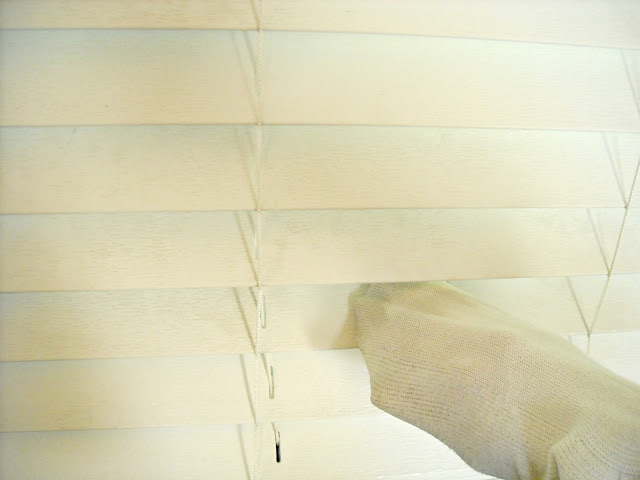 *Clean your blinds easily and effectively with an old sock! (Make sure it's clean ;) ). Just get it a little damp with a solution of water and vinegar, put it on your hand and wipe away all the grime easily!
*And speaking of dusting, an easy way to wipe off your fan blades with minimal mess is to use a pillowcase! Simply put it over the the blade and wipe, letting all the dust fall into the pillowcase instead of your carpet.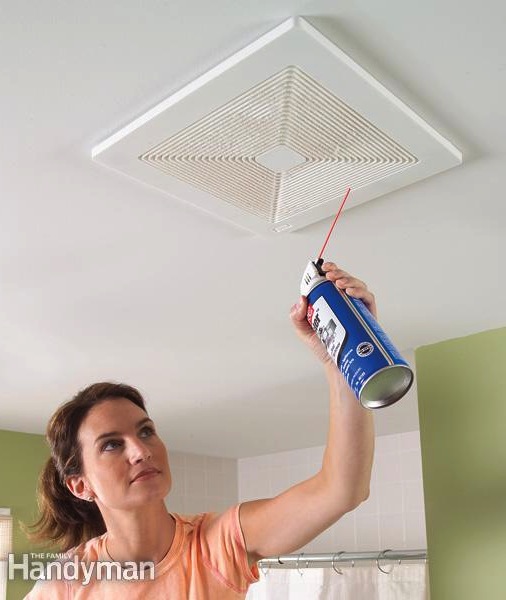 *We often neglect the bathroom fan, but it's a safety hazard to leave it super dusty! But no worries- for easy clean up, simply use some canned air for a quick and effective way to remove that dust build-up! (And while you're at it, use that can to also dust off your keyboard!)
*Pull out a rubber glove and get it a little wet. Use it to pick up unwanted pet hair on furniture (or other places!)- the hair will stick to the rubber glove like crazy!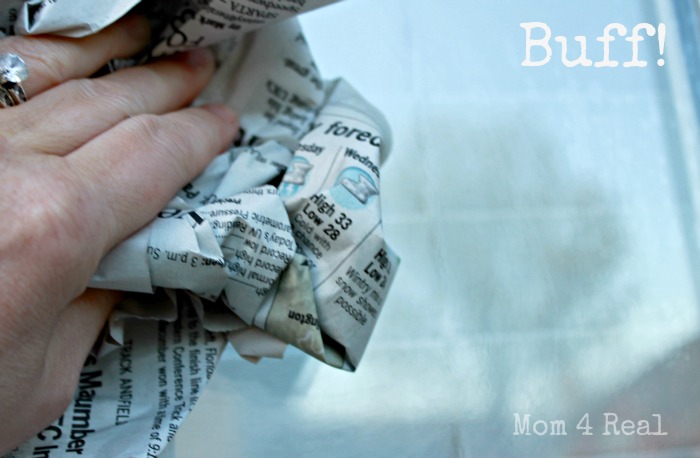 *Use wadded up newspaper to buff your windows after you spray and wipe them, and you'll have beautiful, streak-free windows!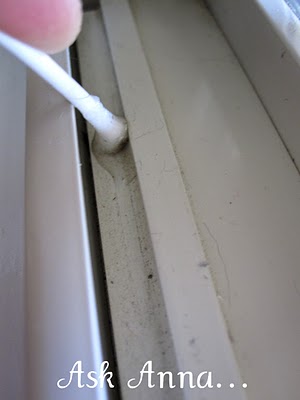 *And don't just stop at the glass! Use a Q-tip and a little white vinegar to clean out all the dirt build-up in your window tracks, and your windows will truly look spectacular!
*You know all that nasty gunk that builds up on your kitchen cabinets that makes them feel sticky and dirty no matter how many times you wipe them off? Simply create a solution made of one part vegetable oil and two parts baking soda and stir with a spoon. Gently rub it on the gunk on your cabinets using your finger, a sponge, or an old toothbrush, and rinse with a damp washcloth. No more sticky cabinets! (Be sure to test this on a small area first!)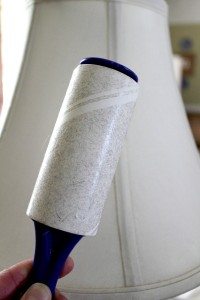 *Use a lint roller to get all the dust off your lampshades- they'll look beautiful when you're finished!
*Embrace the magic that is dryer sheets! Save a few used ones, and use them to wipe grime off of toilet bowls (and other parts of the bathroom!), polish your faucets, wipe pet hair off of furniture, pick up stubborn sticky dust off your shelves, and to help clean greasy cupboards!
*Cut a lemon in half and use the halves to take hard water stains off your faucets- you'll also have a very fresh smell in your kitchen and bathroom!
*Cleaning doesn't have to be chemical-heavy or hard to be effective! What are some of your favorite cleaning tricks to make life easier? Share with us below!
Sources:
https://www.buzzfeed.com/peggy/meticulous-cleaning-tricks-for-the-ocd-person-i-72?utm_term=.wlge0p6k5#.icxkKzW5M
http://keephomesimple.blogspot.com/2012/10/how-to-clean-dirty-blinds.html
http://www.mom4real.com/no-streak-window-cleaning/
http://www.onegoodthingbyjillee.com/2013/03/2-ingredient-homemade-kitchen-cabinet-gunk-remover.html
http://www.onegoodthingbyjillee.com/2013/03/2-ingredient-homemade-kitchen-cabinet-gunk-remover.html/comment-page-10#comments
http://www.creeklinehouse.com/2013/05/the-fastest-and-easiest-way-to-clean.html
http://askannamoseley.com/2012/04/spring-cleaning-washing-windows-more/
http://thekrazycouponlady.com/at-home/the-magic-of-dryer-sheets-how-i-got-rid-of-those-stubborn-bathroom-rings/
http://www.listotic.com/55-must-read-cleaning-tips-tricks/11/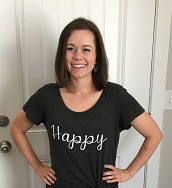 Camille Hoffmann
Weekly Newsletter Contributor since 2014
Email the author! camille@dvo.com