Bring A Little Luck of The Irish to Your Kitchen Decor!
St. Patrick's Day is quickly approaching, and while we all love having festive green food or corned beef and cabbage, we can't forget to deck out the rest of the kitchen for the festivities ;). Whether you're Irish or not, it's fun to party, and every good party has some good decor to go with it ;). It doesn't have to be elaborate or expensive- you can spread some gold coins from the dollar store on the table, or simply decorate with simple white flowers in green vases, but if you're looking for something a little more creative, read on!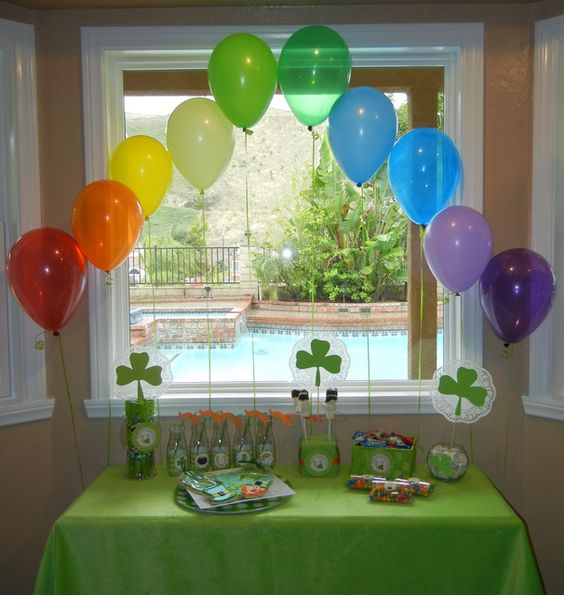 Often I think exclusively green when I think of St. Patrick's Day, but adding a dash of rainbow color is both festive and adorable! I love this simple idea of creating a rainbow out of balloons. It helps to balance out all the green, and what party couldn't use more balloons?? The hard part would be keeping little hands away long enough to take the picture ;).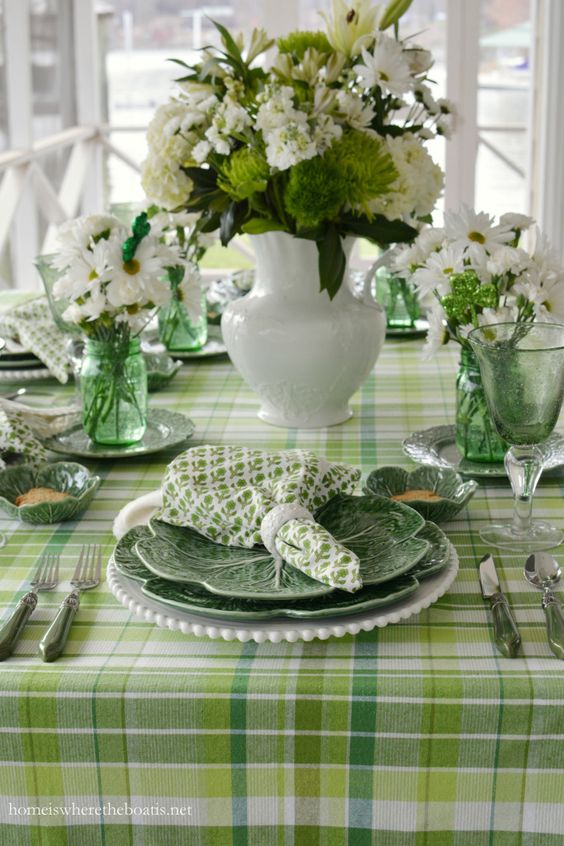 I really love this elegant look. Balloons are definitely fun, but if you're wanting a more mature feel to your corned beef and cabbage, simple white and green dishes and accessories are totally festive enough ;). I love the variety of greens- and of course the plethora of foliage! A few flowers go a long way in taking your table from blah to wow!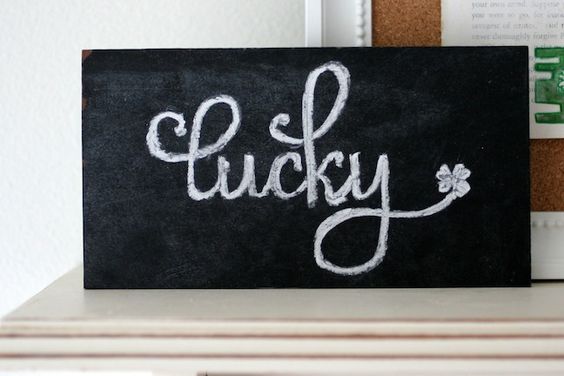 There's all kinds of variations of chalkboards on the internet, but even something this simple, with just one word on it, adds a festive feel! You can expound and add some shamrocks or a few more words (Luck of the Irish; Kiss me, I'm Irish; Everyone's Irish On St. Patrick's Day; etc) if you have a bigger chalkboard to work with!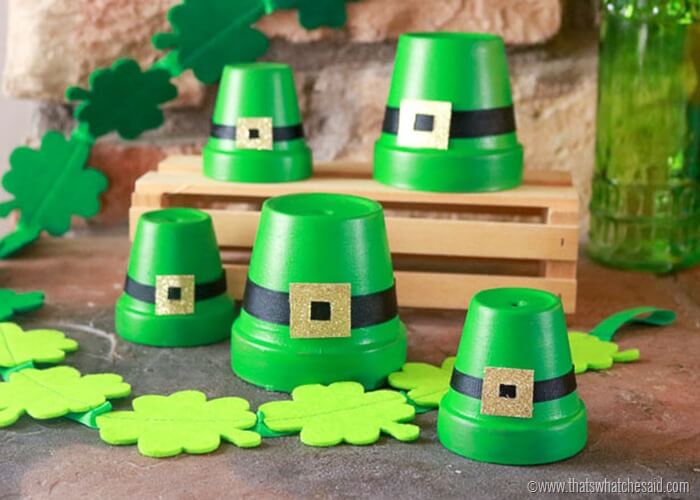 With a few clay pots, a hot glue gun and some creativity, you could get all craftsy and make these adorable leprechaun hats! What little one wouldn't love to see these at the table on St. Patrick's Day?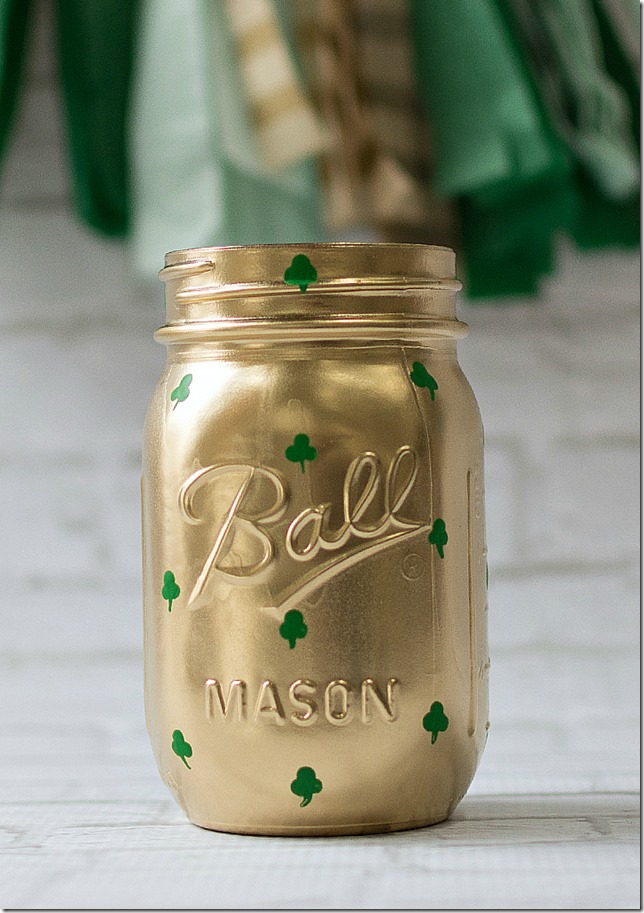 And of course, we can't leave out my beloved mason jars! I love this variation of gold with green shamrocks, but you could simply paint them green or white and leave them plain or accent them with rainbows, larger shamrocks, or leprechaun hats.
Food can also make adorable decorations too! Dip Oreo's in green-colored chocolate and sprinkles, spread golden-wrapped Rolo's across the table, even a spreading of rainbow Skittles would make an adorable addition to your festive Irish feast!
Any other green or rainbow decorations you'd like to share? We love your comments!
Sources:
http://catchmyparty.com/search?page=3&theme=st-patricks-day
https://homeiswheretheboatis.net/2017/01/03/how-the-tables-turned-2016-year-in-review/
https://www.google.com/search?q=chalkboard+art+for+st+patrick%27s+day&espv=2&biw=1920&bih=955&tbm=isch&tbo=u&source=univ&sa=X&ved=0ahUKEwiX6Kj6_ZLKAhULWz4KHS3UCZUQsAQIHg#imgrc=RPbD9R0-wM5b8M:
http://www.thatswhatchesaid.net/clay-pot-leprechaun-hats/
http://masonjarcraftslove.com/shamrock-mason-jars-2/?crlt.pid=camp.hW8BxJQVgIJq&crlt.pid=camp.h9ib4HeL1Sd4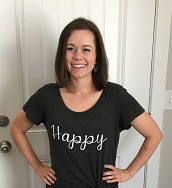 Camille Hoffmann
Weekly Newsletter Contributor since 2014
Email the author! camille@dvo.com