SUCCESSFULLY Baking and Cooking WITHOUT EGGS!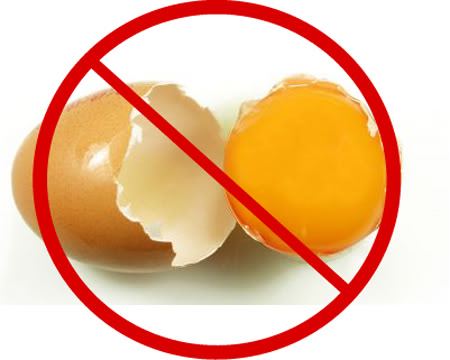 Readers have asked more than once how to replace eggs in recipes. It's a great question. More than once I've started a batch of cookies or muffins only to realize "Dang! I'm out of eggs!" And then there's the vegan dilemma: How to bake successfully without eggs? "Successful" meaning an end product that folks will actually like.
So let's look at this. Usually it really depends on what you're trying to make. Eggs can be part of the fat content in a recipe, or perhaps they're used as a binder, and often they're used as a leavener or thickening agent. If you're replacing eggs in baked goods, these are the go-to options of Lindsay Nixon, the Happy Herbivore (author of the site by the same name, www.happyherbivore.com). Lindsay's had years of experience successfully baking and cooking without eggs—folks RAVE about her food. Here are her suggestions for egg and binder alternatives: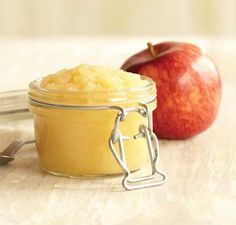 1/4 CUP APPPLESAUCE:
Add this in with wet ingredients, but avoid using more than 1 cup total. This substitute works best in
breads, muffins, and cakes.
½ of a MASHED BANANA: Cream the banana with sugar the recipe calls for. A small caution here, however: very ripe bananas will increase the sweetness and leave a little flavor. This substitution works best in fat-free cookies, breads, muffins, and pancakes.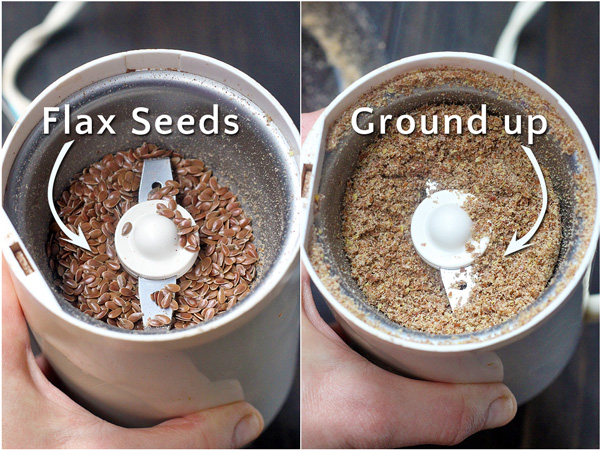 2 1/2 tablespoons GROUND FLAX SEEDS combined with 3 tablespoons water:
While this can replace the original egg the recipe calls for, this substitution can add an earthy or nutty taste. It works great in
chocolate recipes, granola bars, and oatmeal cookies.
Don't store pre-ground flax meal—it doesn't keep well and the nutrients are lost quickly. Instead, store whole flax seed and grind what you need as you bake or cook. It's easy to do in an inexpensive coffee grinder (as shown in the photo).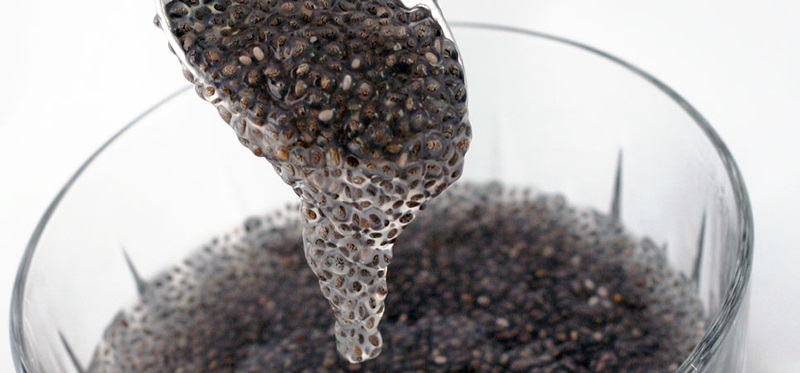 CHIA SEEDS:
For every egg a recipe calls for, combine one tablespoon chia seed with three tablespoons water. Whisk together and allow to gel for 10 to 15 minutes.
CANNED PUMPKIN works similarly to applesauce (in breads, muffins, and cakes). Just follow the directions for using applesauce.
If you're replacing eggs in a recipe that needs a binder (such as meatloaf or veggie burgers), try these options:
OATS: Simply add oats to your batter until it thickens enough to hold together and form a patty.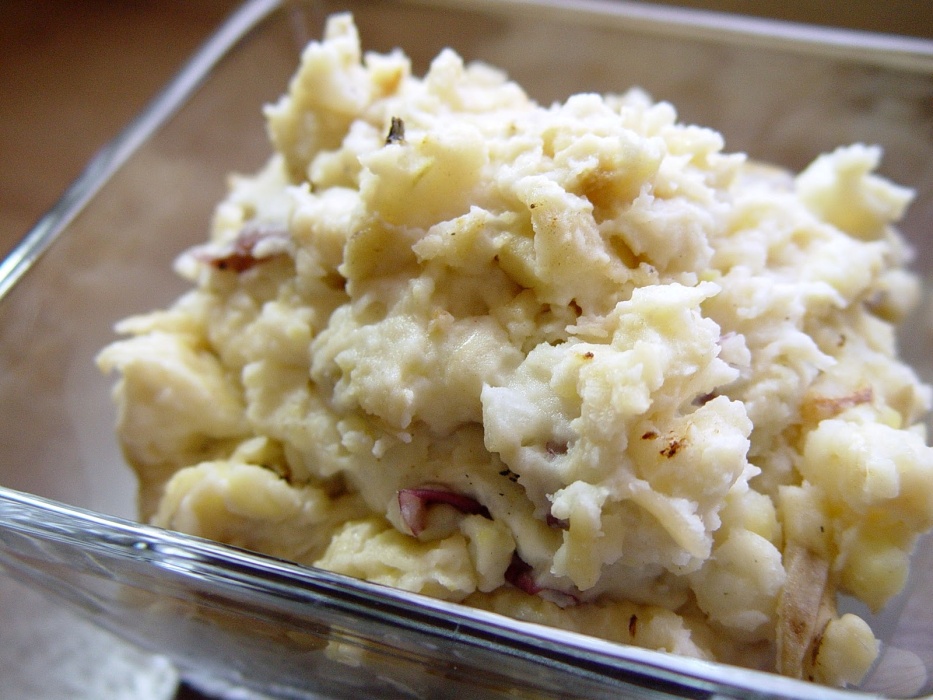 POTATOES:
Smash potatoes and add to whatever you're making. This substitution works well in veggie burgers, loaf recipes, and when making dinner rolls or sweet rolls. Sweet potatoes work great this way as well. Whatever potato you use, don't create a mash, leave them just a little chunky.
BREADCRUMBS: There's no new news here. You've probably been doing this for years when making meatloaf or burger patties. And you've probably made your own, from scratch. I always prefer toasted bread crumbs, and will often turn to the store-bought Panko crumbs (chunkier and heartier). Toasted crumbs add a nice bit of flavor to the overall recipe.
Finally, FLOUR: You can add whole wheat flour to many wet recipes to get them to thicken up and work better for shaping/forming. Just be sure not to add too much or you'll make your recipe very dense!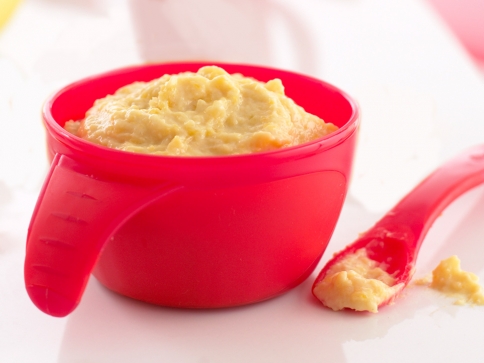 Since lots of you are familiar with using applesauce as an egg substitute, I'll conclude with a lovely recipe using pureed banana as an egg substitute. This is the website,
From My Home Kitchen: Home-Style Food & Much More: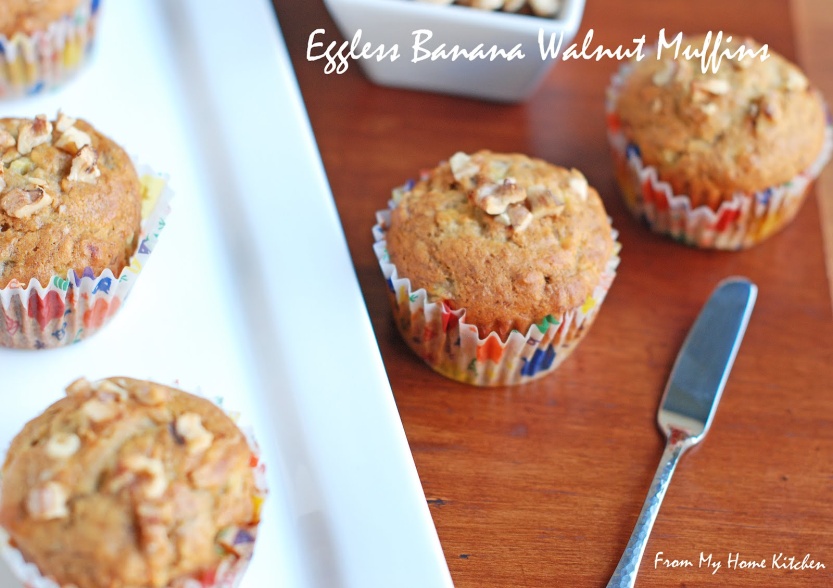 EGGLESS BANANA-WALNUT MUFFINS
1 ½ cups whole grain flour
¾ cup sugar
1 teaspoon baking powder
1 teaspoon baking soda
½ teaspoon salt
¼ cup vegetable oil
¼ cup milk or non-dairy milk
3 medium mashed bananas
1 teaspoon vanilla extract
½ cup roughly chopped nuts (optional)
Using a stand mixer or electric hand mixer, blend the bananas until smooth.  Add oil, milk and vanilla mixing until combined.  Slowing add in the dry ingredients, while mixing the batter.  Spoon batter evenly into 12 greased muffin tins.  Bake at 375o for 16-20 minutes.  Cool in muffin tins.  Makes 12 muffins.
Add Recipe to Cook'n
Sources:
www.chefinyou.com
www.pinterest.com
www.tiaskitchen.com
www.enhancedliving.ca
www.recipeshubs.com
www.annabelkarmel.com
www.frommyhomekitchen.com

Alice Osborne
Weekly Newsletter Contributor since 2006
Email the author! alice@dvo.com