Delicious Ideas for Using Sour Cream!
This past week I ended up with an over-abundance of sour cream. How? There was a super sale at our local market, so I purchased a couple containers (16-ouncers). My husband happened to stop by the store on his way home from work, saw the sale, and not knowing I'd already bought some, thought I'd be happy to have a couple of containers of sour cream. So you can guess the rest of the story.
Anyway, while I appreciated his thoughtfulness, there I was with way more sour cream than I thought I could use. That is until I went sour-cream-surfing on our friend, the Internet. Boy was I wrong about thinking I had more than I could use. I guess I'd been limiting myself to what sour cream could be used for—it's not just for topping a baked potato (or mixing into mashed potatoes), or garnishing a plate of nachos, or for making from-scratch Ranch Dressing. Turns out, I've been missing out.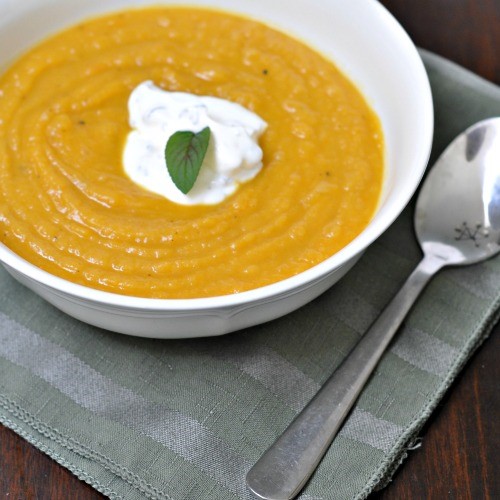 What I discovered? There are oodles and oodles of places for its creamy tanginess and smooth texture. Sour cream adds to the flavor of appetizers, breads, soups and stews, and desserts. And if you're watching fat and calories, it's available in both reduced-fat and nonfat versions.
For instance, consider:
· replacing the liquid in your sweet dough recipe with sour cream. Adding sour cream creates a very tender dough.

replacing the liquid in your pound cake or quick bread recipes with sour cream. This results in a more moist end product with just a hint of tang.
· substituting sour cream for the mayonnaise in your potato salad recipe. It adds tang while cutting calories.
· adding it to a can of cream of mushroom soup to make a super-easy stroganoff sauce for use over cooked noodles, rice, or mashed potatoes.
· whisking into scrambled eggs. The rich creaminess that a spoonful of sour cream gives scrambled eggs is wonderful. If you like to have eggs for dinner, adding sour cream wil make the meal just a little more luxurious.

marinating chicken breasts in sour cream over night. The acidity of the sour cream works like any other marinade, tenderizing and adding a flavor layer that results in some of the most moist and delicious chicken you've every had—no matter how you cook it.
· substituting it for the cold water when making lemon gelatin. The result is a creamy, mousse-like lemon dessert that is so good we fill pre-baked pie crusts with it. Topped with whipped cream, it's a divine pie!
· substituting it for the liquid in your muffin, waffle, and pancake recipes. Moist and flavorful is what everything will be!

creating a scrumptious dessert with just 3 ingredients: fresh berries, a dollop of sour cream, and a generous sprinkling of brown sugar. This is amazing.
· making a traditional Italian panna cotta (a light, eggless custard that's served cold, often with fruit). It is made with reduced-fat sour cream, evaporated milk and gelatin. It's an easy dessert that's also very impressive. I'll conclude this array of suggestions with a great recipe for panna cotta that I found on www.myrecipes.com:
BLACKBERRY PANNA COTTA
(serves 8)
PANNA COTTA:
2 1/2 teaspoons unflavored gelatin
1/4 cup water
1 1/4 cups evaporated milk
1/2 cup powdered sugar
1 vanilla bean, split lengthwise
2 cups reduced-fat sour cream
1/4 teaspoon ground cardamom
COMPOTE:
3 cups frozen blackberries, thawed and divided (or may use fresh)
1/4 cup zinfandel or other fruity dry red wine
3 tablespoons sugar
8 sprigs fresh mint
To prepare panna cotta, sprinkle gelatin over water in a small bowl; let stand 10 minutes. Bring milk, powdered sugar, and vanilla bean to a boil in a medium saucepan over medium-high heat. Remove pan from heat; remove vanilla bean with a slotted spoon. Scrape seeds from vanilla bean. Stir seeds into milk mixture; discard bean.
Add gelatin mixture to milk mixture, stirring with a whisk until gelatin dissolves. Add sour cream and cardamom; stir until well combined. Divide mixture evenly among 8 (6-ounce) custard cups. Cover and refrigerate for 8 hours or overnight.
To prepare compote, place 1 cup blackberries, wine, and granulated sugar in a food processor, and process until smooth. Strain the blackberry mixture through a fine sieve into a medium saucepan, and discard solids. Bring mixture to a boil over medium-high heat, and cook for 1 minute. Remove from heat; add remaining 2 cups blackberries. Cool completely.
Loosen edges of custards with a knife or rubber spatula. Place a dessert plate, upside down, on top of each cup; invert onto plates. Serve with compote; top with mint sprigs.
Add Recipe to Cook'n
Sources:
www.suburble.com
www.endlesssimmer.com
www.bakingbites.com
www.cookpad.com
www.blog.gactv.com
www.myrecipes.com

Alice Osborne
Weekly Newsletter Contributor since 2006
Email the author! alice@dvo.com