My Favorite Take on In-N-Out's Animal Style!
I can't let my husband read this article because I'm going to call him out on something. A few years ago when In-N-Out Burger came to the Salt Lake Valley he would scoff at the 2 hour+ line that people would wait in to get their In-N-Out fix. He would say, "They are crazy! It's really not that good!" That is until one day I heard that In 'N Out has a "secret" menu and that you can get your burger (or fries) made animal style.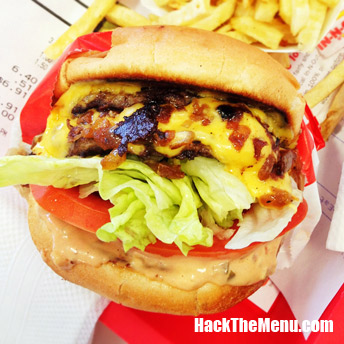 The not-so-secret secret menu item loads a standard burger with pickles, grilled onions, extra spread, and mustard-fried patties. The instant my husband took a bite, he was HOOKED, and it has become pretty much his favorite burger (and my husband LOVES a good burger) EVER. Since we don't live out west and can only get it a couple times a year now, we get it far too many times every time we visit family back in Utah.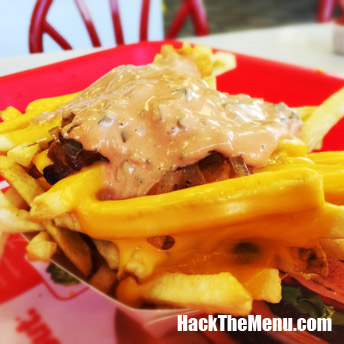 We are moving out to the Los Angeles area next month and word has it that there is an In-N-Out Burger right across the street from my husband's work place. Yikes! I hope he doesn't give in and get it too often for lunch :)
Anyway, I will be the first to admit that I am just not that great at making homemade burgers, since for starters, we don't even have a grill. My stovetop burger is just no In-N-Out. Anyway, I have attempted to make animal style burgers at home, and it just did not quite cut it. However, just two days ago I saw the most life-changing (and probably not in a good way health-wise) recipe for me and my family. My favorite comment following this recipe said, "You should be able to write this recipe off as a charitable contribution for how much it is going to CHANGE MY LIFE! Thanks- can't wait to try it." That made me laugh so hard because I couldn't have said it any better! Ok, enough already…what do you get when you take one of the best, classic American foods, the one and only grilled cheese, and make it animal style? Besides an extra 5 pounds for me over the next few months? :) Grilled cheesy perfection! It is quite messy, but oh so worth it! Have you ordered an animal style burger or fries from the not-so-secret menu?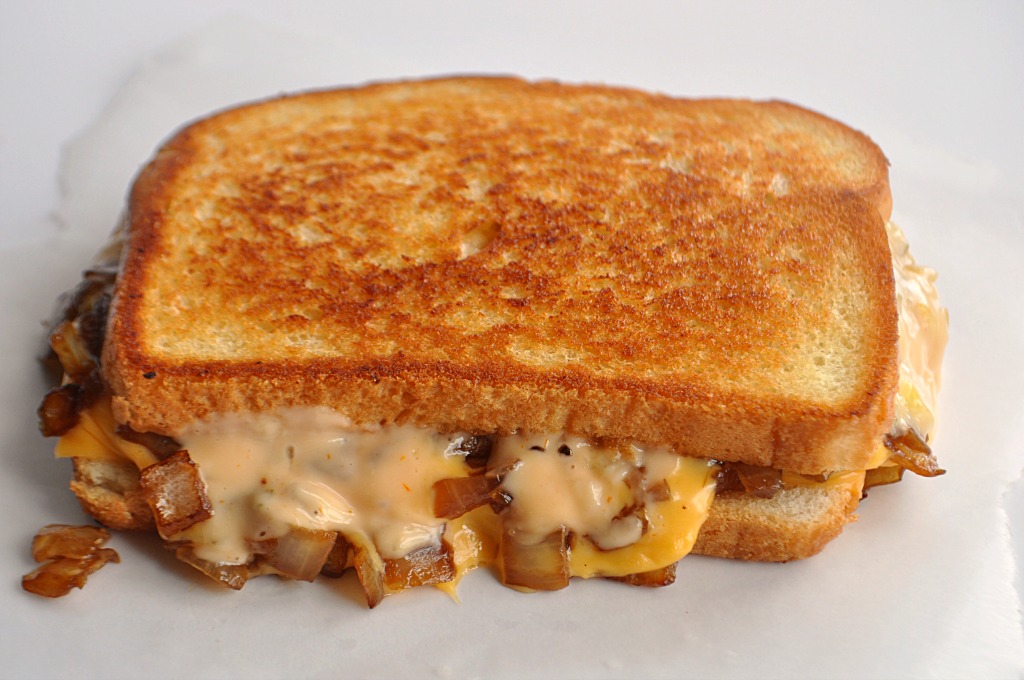 Grilled Cheese Animal Style
Ingredients
Special Sauce
1/2 cup mayonnaise
2 tablespoons ketchup
1 tablespoon white vinegar
2 teaspoons sugar
2 teaspoons sweet pickle relish
2 teaspoons minced onion
Grilled Onion
1/2 large chopped onion
2 tablespoons soy sauce
1 tablespoon butter
Sandwich
4 slices white bread
6 slices of American cheese singles
2 tablespoons butter
Instructions
Special Sauce
1. Stir all the sauce ingredients together in a bowl until they are well combined.
Grilled onions
2. Heat the butter in a small saucepan over medium heat
3. Add in the onion and soy sauce. Cook over medium heat until the onions are soft.
Sandwich
4. Spread butter on one side of each slice of bread. Place all slices of the bread onto a heated griddle butter side down. Immediately place the cheese onto two slices of bread. Allow to cook on low heat to allow the cheese to melt and the bread to toast. Once the bread is toasted turn off the heat. Scoop half the grilled onions on top of the bread with the melted cheese. Top with the special sauce. Then place the other slices of toasted bread, toasted side up, on top to create the sandwich. Enjoy!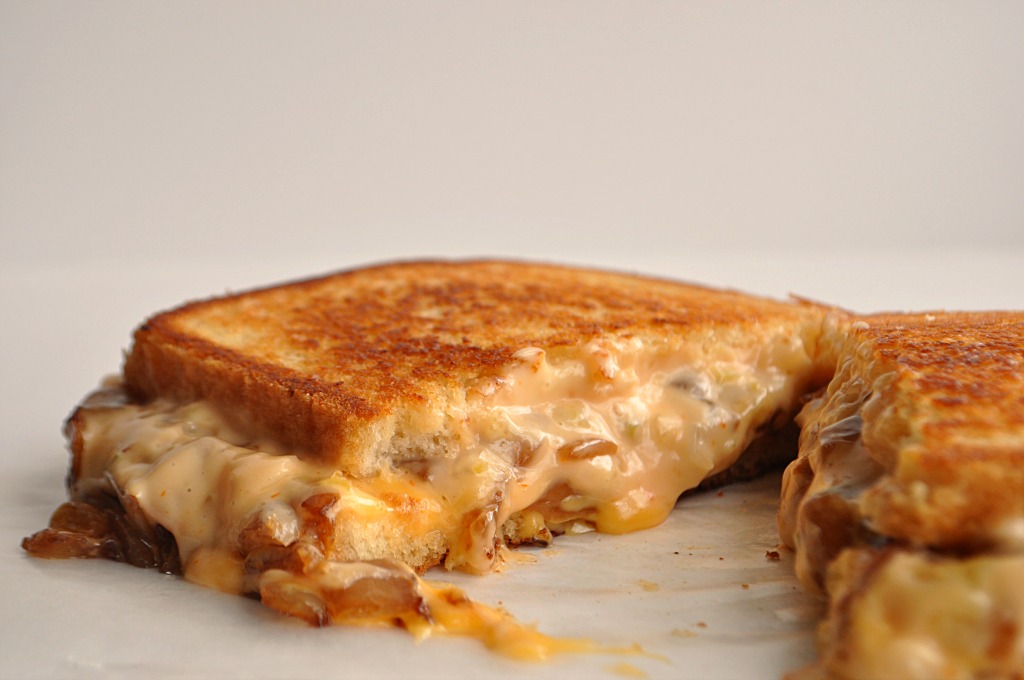 Add Recipe to Cook'n
Sources:
http://houseofyumm.com/grilled-cheese-animal-style/
http://hackthemenu.com/in-n-out/secret-menu/animal-style-burger/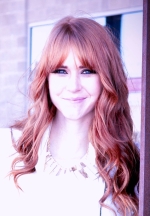 Mary Richardson
Weekly Newsletter Contributor since 2014
Email the author! mary@dvo.com