Swig Sugar Cookie Recipe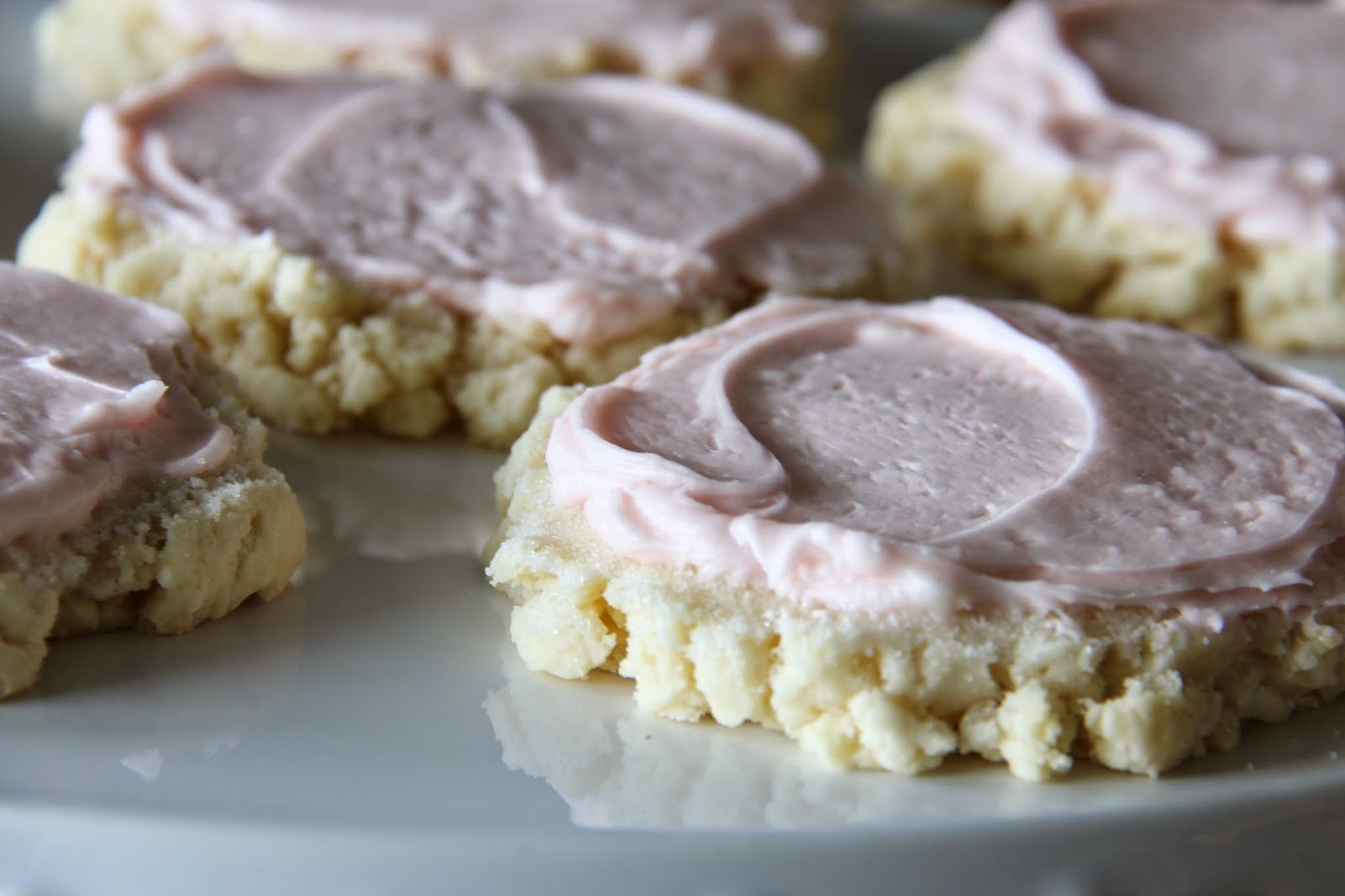 If you have ever been down to St. George, Utah I am sure you have heard all the rage about the tiniest like cookie shack on St. George Boulevard called Swig. St. George is very, very hot in the summer, and they serve these delicious sugar cookies cold, so when you pair this cold cookie with a frosty Dirty Dr. Pepper (Dr. Pepper with coconut syrup--to DIE for!) you can make it through your hot summer day with a smile and some refreshment! They have brought a few locations (and a few knock-offs) up to the Salt Lake valley. While this is super fantastic for those of you who live there and don't have to drive four hours to get your fix, what are those of us supposed to do who live in Iowa, or anywhere else far away supposed to do? Well my friends, I have found a FANTASTIC copycat for these phenomenal pink sugar cookies! And one of the best parts is that they are egg-free so my adorable daughter can share in this Swiggy goodness! Even if you have never even heard of Swig, just know that this is a fantastic recipe for sugar cookies! Enough said.
While I typically think of these as more of a summer treat, I have perhaps been missing summer a bit, so I have been thinking about these lately and just made a batch the other day. I have found that these freeze extremely well. When I used to make these, it makes about 2 dozen, and I'm embarrassed to admit that I would have enough cookies in three days to gain a couple pounds, I'm sure :( I mean let's be honest, the ingredients are pretty simple: a ton of butter, a ton of sugar, and a ton of flour. Now when I make them, we will each have one or two and I will freeze the rest, and we will just take them out one at a time whenever we have a craving and you have a delicious sugar cookie just ready and waiting for you. Disclaimer: do not do this if you struggle with self-control knowing there are 2 dozen cookies awaiting you in the freezer! :) This can be hard for me at times, but I really just try to have one every weekend with my husband after our kids have gone to bed and we talk and eat our cookies. It has become a little tradition for us and something we really look forward to. I like to frost them and then put a little sheet of wax paper on top, then you can stack them in an airtight container and freeze them. Anyway, here is the recipe. I hope you enjoy them as much as we do!
Swig Sugar Cookie Recipe

dough:
1/2 cup butter
1/2 cup solid shortening ( I like Butter Flavor Crisco)
1 cup sour cream
1 1/2 cup granulated sugar
1 teaspoon almond extract (optional)
4 1/2 cups all purpose flour
1 teaspoon baking powder
1 teaspoon salt
sugar for top of cookies

frosting:
1/2 cup butter, room temperature
2 tablespoon sour cream
4 cups powdered sugar
1-2 teaspoons vanilla
dash of salt
1 drop red food coloring
1-2 tablespoons milk**

Preheat oven to 325 convection or 350 regular bake.
Take butter out of refrigerator and microwave for about 15 seconds. Place butter, shortening and cold sour cream in a mixing bowl. Mix for about one minute. Add sugar and almond extract, mix until smooth. Add all dry ingredients at once. Mix just until flour disappears and the mixture comes together in a ball of dough, about 1 minute on very low speed.
Spray the cookie scoop with a little cooking spray. Scoop the dough onto a lightly greased cookie sheet. I use a 2 inch scoop. A 2 inch scoop will produce a cookie similar in size to the Swig cookie. If you don't have a cookie scoop, use an ice cream scoop or roll the dough into a ball about the size of a golf ball. It is best to use a scoop and overfill it a bit to get the desired jagged edge.
Place about 1/4 cup sugar into a small bowl.
Spray the bottom of a flat glass with cooking spray. Flatten one cookie a bit then dip the glass in sugar Press the bottom of the glass against the cookie. Press the cookies so they are flattened a bit ( until the cookie dough just reaches the outside of the edge of the glass) twisting the glass as you press to produce a jagged edge. I bake 8 cookies per tray. Continue until all cookies are flattened.
Bake in oven for about 10-12 minutes on convection or about 12-15 minutes regular bake or until edges are lightly golden and cookies are slightly firm to the touch.
Remove from oven, let cool. Loosen the cookies from the cookie sheet after cooled a bit, or they will stick to the pan (even though it has been lightly greased).
Place the cookies in the fridge and chill.

Prepare the frosting:
Beat together the butter, sour cream, powdered sugar, vanilla and salt. When all ingredients are incorporated, add the drop of food coloring and a little milk if the frosting needs to be thinned.
Frost after the cookies are completely chilled.
Add Recipe to Cook'n
Sources:
http://www.abountifulkitchen.com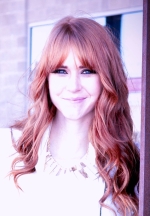 Mary Richardson
Weekly Newsletter Contributor since 2014
Email the author! mary@dvo.com