Take Your Baking Up Several Notches with DUTCH Cocoa!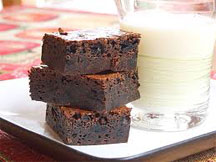 Several of my favorite cake and brownie recipes call for cocoa powder. And I've even been using it in combination with other chocolates (unsweetened or dark); the combination produces a baked good with a more intense chocolate flavor than if the cocoa wasn't present.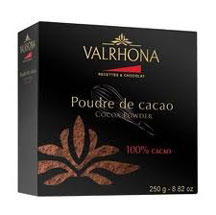 Most recipes call for sifting the cocoa powder with the flour but to bring out its full flavor, it can be combined with a small amount of boiling water. (If you want to try this in a recipe, substitute some of the liquid in the recipe for boiling water.) Often times, you may notice that more butter and leavening agent are used in recipes containing cocoa powder. This is to offset cocoa powder's drying and strengthening affect.
There are two types of unsweetened cocoa powder: natural and Dutch-processed. The two types can't be switched out successfully. It is best to use the cocoa type specified in the recipe because the leavening agent used is dependent on the type of cocoa powder.
But we're seeing that more and more people prefer using Dutch-processed cocoa in their baking. This is because a slight bitterness can be tasted in cakes using natural cocoa. And I'm one of those people that favor Dutch cocoa. Here's why: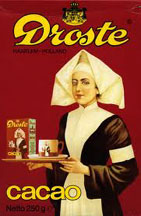 Dutch cocoa usually has around three times the cocoa butter of grocery store cocoa (the natural type). Dutch cocoa has a flavor that is richer and darker - much more chocolatey. More cocoa butter means a richer cookie, cake, and brownie you've ever made!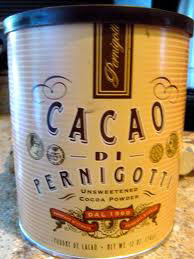 And to be specific, a good Dutch cocoa has a cocoa butter content that is between 22% and 24%. The cocoa you buy in the grocery store (natural) usually has only 8% cocoa butter.
And good Dutch cocoa is processed with alkali which helps neutralize cocoa's natural acidity. Because it is neutral and does not react with baking soda, it must be used in recipes calling for baking powder, unless there are other acidic ingredients in sufficient quantities used. It has a reddish-brown color, mild flavor, and is easy to dissolve in liquids.
Its delicate flavor makes it ideal in baked goods, where its subtle flavor complements other ingredients. Store-bought cocoa doesn't have this advantage. Droste, Lindt, Valrhona, Poulain and Pernigotti are some popular brands.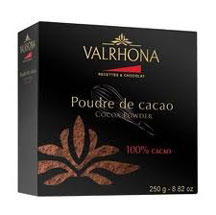 Once people try real Dutch cocoa, they never go back to the cheaper grocery store brands again. Hands down, folks agree that switching to the good stuff takes their baking up several notches. Bottom line: It's worth every penny to upgrade to DUTCH cocoa!