2 New Ways To Plan Your Goals This Year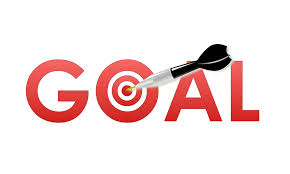 The beginning of the year has always felt like a great time to make goals! If you're like my younger self, I always wrote down a list of 50+ goals- every little thing I wanted to change or to be better in doing, with the intention that I was going to become a different person by the end of that year!
But, I learned after a few failed attempts that that is just not an effective way of making goals. It's overwhelming, easy to become frustrated, and not very realistic! You're much more likely to achieve your goals and actually improve in something if you have a smaller scope to work with.
But that can still feel daunting- how do you know where to start? What goal will have the biggest impact? How do you narrow it down?
Number One:
Our church recently came out with
a goal program for our youth and children
that I LOVE. It's ironic, because my husband and I had actually come up with a similar plan for our family right before, and this helped cement in our minds that this is a great way to go!
The logic is based off this scripture in the bible:
"And Jesus increased in wisdom and stature, and in favour with God and man."

Whether you're religious or not, this totally is applicable! Through this simple verse, we can find 4 big aspects of our life in which we can make goals:
Intellectual
Physical
Spiritual
Social
Make one goal in each area, or do a couple if you feel it's within your reachable limit! I love this approach, because you're able to work on more than one goal at a time without getting completely overwhelmed, but you're also working on a variety of goals, helping you to become a well-rounded person. This is such a simple yet profound way to approach goals!
Here are some ideas that could go in each category:
Physical:

Eat 5 servings of vegetables daily
Exercise for 30 minutes 5 days a week
Hold a handstand for a full minute
Drink 100 ounces of water every day
Reach 10,000 steps every day
Spiritual:

Spend 20 minutes every day reading scriptures
Write in your journal once a week
Read the entire Bible (or whatever book of scripture you choose) by the end of the year
Write down 3 things you're grateful for everyday
Pray daily
Intellectual:

Read 50 books
Complete a crossword puzzle every day
Learn a new word every week
Write a novel
Learn a new language
Social:

Reach out to a neighbor you don't know well
Host a talent show
Avoid gossip
Forgive someone you've been holding a grudge against
Find a way to serve a loved one every day
A simple, but effective way to help you narrow down some meaningful goals!
Number Two:
Another out-of-the-box idea for setting goals is pulling out your calendar!
Make a plan for the year ahead. Take a couple of hours to look at the upcoming year and put things on the calendar. Want to go camping more often as a family? Set aside weekends and pick the campsites! Want to run more? Find a local 5K or ½ marathon and put it on the calendar so you can start training! Want to spend more one-on-one time with your children or grandchildren? Look at your weekly/monthly schedule and decide which night will always be set aside for just that purpose!
Planning ahead can actually be a great way to move goals forward, or to help you brainstorm which goals you should strive for! And the planning session doesn't have to be boring- pick up take-out and make it a date, or go spend the night at a hotel, away from distractions. Make this an event! Making worthy and meaningful goals is always a worthy purpose.
These 2 processes are a little different, but they're great ways to approach goal-making. What does your process look like for planning goals? I'd love to hear! Share with us below!
Sources:
https://www.needpix.com/photo/833399/goal-setting-goal-dart-target-success-achievement-aim-objective-challenge
https://www.churchofjesuschrist.org/study/manual/personal-development-youth-guidebook/ideas-for-growing-in-all-areas-of-life?lang=eng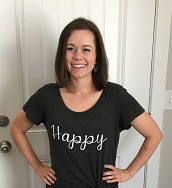 Camille Hoffmann
Monthly Newsletter Contributor since 2014
Email the author! camille@dvo.com
---
Subscribe to Cook'n Premium and get newsletter articles like this each week!