How to Cope IF There's an Egg Shortage?
On last night's national news, the plight of America's farmers (due to the effects of this pandemic) was highlighted. Connected to their current struggles is what's shaping up to be some serious food shortages (meat, eggs, and other dairy products, for instance).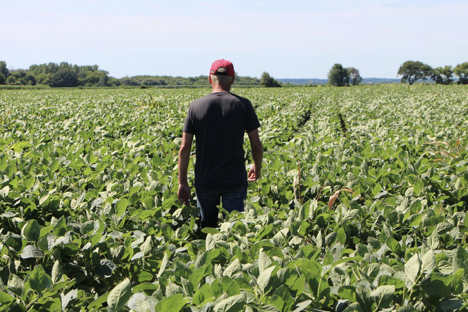 While the coming meat shortage isn't necessarily all that tough (if we've been focusing on having more meatless meals this past year, perhaps), the shortage of eggs could be a big deal. A big deal because so much of our baking calls for them. A big deal because when times are tough, baked goods tend to ease the sting, right? A muffin or pancakes for breakfast; or a cookie, a piece of pie, or slice of cake for dessert…it's little things like these that help us keep up our spirits and carry on in hope.
So how do we cope if indeed we do experience this predicted egg shortage? We can turn to powdered eggs. Here's how to convert them to regular eggs: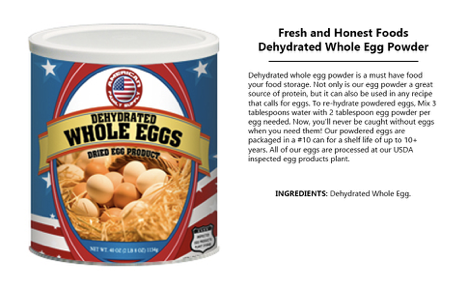 1 tablespoon egg powder + 2 tablespoons water for a medium egg
2 tablespoons egg powder + 1/4 cup water for an extra large egg (remember that there are 16 tablespoons in 1 cup to make multiple egg conversion easier)
NOTES: When baking you do not need to re-hydrate the eggs before adding to your mix; simply add the needed egg powder and needed water to your mix and proceed as your recipe outlines. If you need to half a recipe, you can half an egg with the powdered mix.
Here's a simple recipe using powdered eggs that's delicious and an easy way to start practicing with them: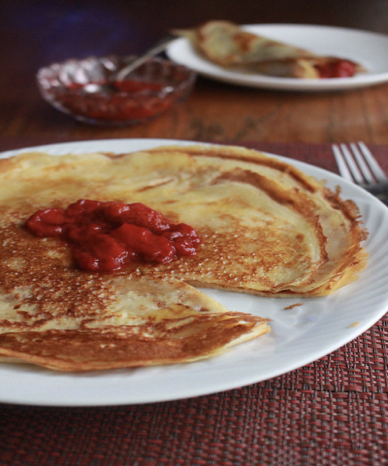 Swedish Pancakes
Serving size:
4
Calories per serving:

318




Ingredients:
3
tablespoons
powdered eggs
6
tablespoons
water
1
cup
powdered milk
3
cups
warm
water
4
tablespoons
melted
butter
2
tablespoons
sugar
1 1/2
teaspoons
salt
1 1/2
cups
whole wheat flour
(or use what flour you have)
oil
(for cooking)
Directions:
Put water and powdered egg mix in a bowl and whisk until well blended. Add dry milk, warm water, melted butter, sugar and salt. Then add the flour, continuing to whisk until batter is smooth. Let sit for 5 minutes and mix again.
Melt 1 teaspoon oil in a hot pan. Pour 1/2 cup batter into the middle, tilting the pan or griddle to form about an 8-inch circle. Cook until batter sets and edges start to brown a little. Flip carefully and cook other side. Serve at once with syrup or other toppings.

Recipe formatted with the Cook'n Recipe Software from DVO Enterprises.
Add Recipe to Cook'n
I'll close with the five best brands of powdered eggs (according to extensive research by independent reviewers), and my vote of confidence in our Cook'n readers. If anyone can keep spirits up and carry on in hope, it's YOU!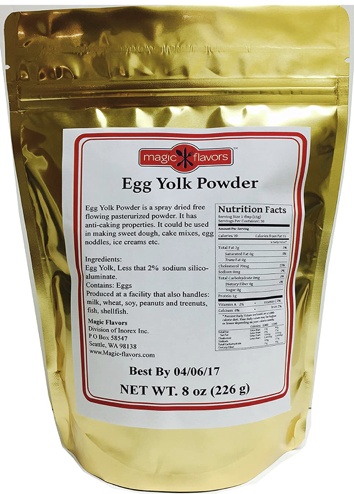 5: Magic Flavors Yolk Powder.
Sometimes you just need the yolks, like when you're whipping up a custard, a pudding, or a lemon curd, but you don't want to waste the whites, and it can be a hassle separating them. Problem solved with the Magic Flavors Yolk Powder (appx. $13). This product gets high marks for being perfect for homemade egg noodles, they come in a resealable bag. Its drawback is its high per-ounce price.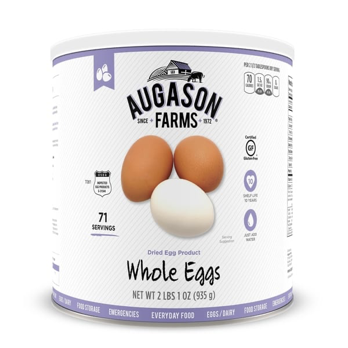 4: Augason Farms.
This comes as a generous two-pound can (around $25). It boasts a 10-year shelf life when unopened, and provides a protein- and vitamin B-packed breakfast for months on end after cracking the seal. This product gets high marks for never needing refrigeration, and for blending well with pancake mixes. Its drawback: it contains an anti-caking agent. Not necessarily a deal-breaker, but for you purists, I share the news.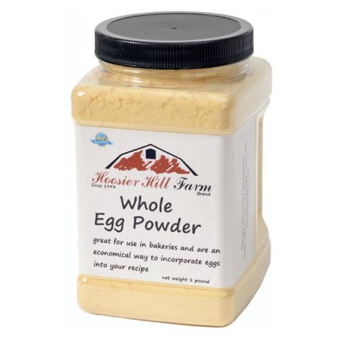 3. Hoosier Hill Farm Whole.
If you need to whip up breakfast for a lot of hungry mouths but didn't have time to hit the grocery store, Hoosier Hill Farm Whole (about $25) works! It comes out with a perfectly authentic color and taste, so you may get away with nobody suspecting. It gets high marks for excellent texture, working well in baked dishes, and it's very fluffy when whipped.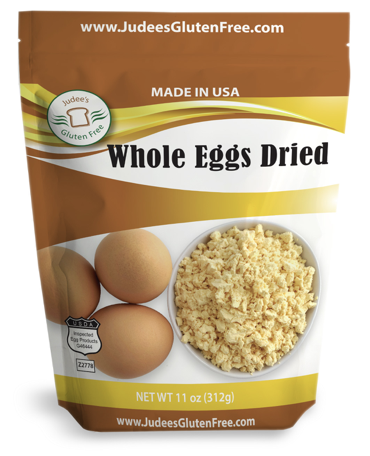 2. Judee's Gluten-Free.
Purchasing processed products can be risky when you have celiac disease, but you can rest assured that Judee's Gluten-Free (around $21) lives up to its name. It gets high marks for being made with non-gmo ingredients, being made in a nut-free facility, and for being available in bulk sizes.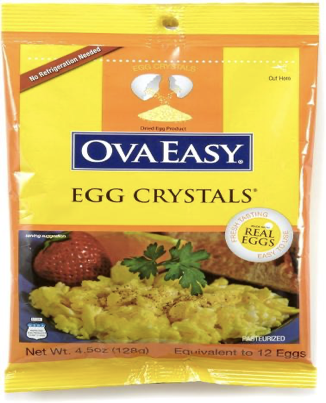 1. Nutriom OvaEasy.
It comes in a three-pack package (4½ ounces each). Each pack is equivalent to a dozen eggs, so you can make enough servings to feed a hungry bunch. This product (approximately $26) contains no additives or preservatives, making it about as pure an option as you can find. Its other high marks are for containing whites and yolks and for tasting just like the real thing. This product was hands-down the favorite of all the reviewers.
Sources:
www.vox.com
www.amazon.com
www.laurenrenlund.com

Alice Osborne
DVO Newsletter Contributor since 2006
Email the author! alice@dvo.com